There's Always One – "Just Bleed" Guy Makes an Appearance at UFC on Fox 9
by
Scott "Kubryk" Sawitz
on December 14, 2013
There's always one guy at a UFC event dressed up as the immortal "Just Bleed" guy. The UFC's Twitter account found him and took his picture, apparently.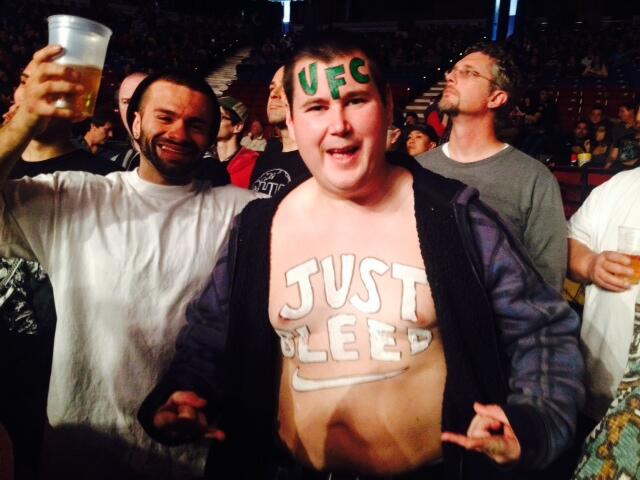 Tags: Misadventures in MMA, UFC on FOX 9
Related Mixed Martial Arts Articles
Featured
Poll
Sorry, there are no polls available at the moment.