Britney Spears Makes X Factor Debut
Britney made her debut at the X Factor taping in Austin, TX on Thursday.  However, it appears that Demi Lovato will be stealing the spotlight on the new season.  Whereas Britney gave short answers and appeared hesitant to engage with contestants, »»
Demi Lovato Confirmed As Newest Judge On The X Factor
FOX has officially confirmed both Britney Spears and Demi Lovato as the newest judges for The X Factor next year.  The announcement was made at the network's upfronts today, and needless to say everyone involved was very excited to be a part of the »»
Demi Lovato Going Back To Rehab
...But don't worry, it's just for a visit! Demi Lovato returned to the treatment center she stayed in last year, to speak about her recovery. Here is what she Tweeted about it: "Wow what an inspiring day… Many tears were shed and many memories wer »»
Demi Lovato & Wilmer Valderrama Hot & Heavy Again?
After breaking up earlier this year, Demi Lovato and Wilmer Valderrama have been spotted together again. They were spotted together this weekend attending a Halloween party at Seth MacFarlane's home. Witnesses say that the two were dancing together a »»
Demi Lovato's New Album Hits Billboards Top 5
Demi Lovato's third album Unbroken has landed the number 4 spot on the Billboard's top 200 charts. It was released on September 20th, and was the second biggest debut of the week. The next single to be released is "Who's That Boy". »»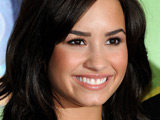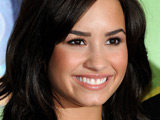 American Idol - Episode 9-25 Review
Does anyone really want to win this season? Last night was extremely lackluster with Crystal Bowersox as the only performer you could imagine singing on a late night talkshow. Michael Lynche seemed a bit more entertaining. But compared to previous se »»
Princess Protection Program - DVD Review
Princess Protection Program won't be the next Camp Rock or High School Musical, but it's an above average Disney Channel Original Movie thanks largely to the performances of Selena Gomez and Demi Lovato. »»
Jonas Brothers: The 3D Concert Experience - Blu-ray Review
You really have to be of a certain age to enjoy Jonas Brothers: The 3D Concert Experience. This is more like a subpar version of last year's Hannah Montana & Miley Cyrus: The Best of Both Worlds. Just insert the Jonas Brothers and away you go. »»
Camp Rock - Extended Rock Star Edition - DVD Review
The Disney Channel seems to be on a roll lately. First they hit pay dirt with High School Musical, a modern Grease meets Romeo and Juliet. Then they hit the motherload with Hannah Montana. You can't turn a corner without seeing Miley Cyrus. Now, they have the Jonas Brothers: a boy band that plays their own instruments, writes many of their own songs, actually has morals, and are insanely popular. Where did they come from, you ask? They've been around. They've done theme songs for various Disney shows and popped up on Hannah Montana. To further cash in on the Jonas Brothers fame, Disney released another Disney Channel Original Movie (or DCOM, for the in-the-know) called Camp Rock and starred, you guessed it, The Jonas Brothers. »»
Featured
Poll
Loading ...
So, with this Simple Jquery Modal Window, it can be in any shapes you want! Simple and Easy to modify : )