Alex Cross - Review
Come for the sublimely goofy performance by Matthew Fox, stay for the over-the-top product placements »»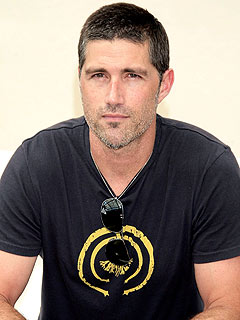 Matthew Fox Hosts Lost Skinny-Dipping Parties?
Apparently Jack's squeaky-clean image as the good doctor on Lost doesn't transcend to Matthew Fox. In an interview for Mail on Sunday's Live magazine, the actor known for his Jack Shephard role on Lost confessed that he often held skinny-dipping p »»
Lost: The Complete Fifth Season - DVD Review
Five years ago, a little show called Lost aired on ABC. It was unlike any other show that we had seen on TV. The first season became so well-loved that many believed the series could never last, either because of the hype surrounding it or its cont »»
Nachmanoff and Fox on board for Billy Smoke
Jeffrey Nachmanoff, the writer-director behind Traitor, has signed on to direct an adaptation of the Oni Press comic book Billy Smoke for Warner Bros. Matthew Fox is attached to star in the thriller about an elite hit man who is nearly killed during a botched job. He realizes that his only way to find redemption is to rid the world of all assassins. »»
Lost Season 4 gets found... on DVD and Blu-ray!
Some of the Island's darkest secrets are revealed in the mind-blowing Lost: The Complete Fourth Season - The Expanded Experience, a five-disc compilation of all 14 one-hour episodes coming to DVD and Blu-ray Disc on December 9, 2008. With mesmerizing bonus features unavailable anywhere else, the collection teems with the kind of astounding discoveries and staggering events that have made Lost television's most compelling adventure. »»
Featured
Poll
Loading ...
So, with this Simple Jquery Modal Window, it can be in any shapes you want! Simple and Easy to modify : )