Blu-ray Review: The Nut Job
The Nut Job is an animated take on the heist tale and doesn't really succeed in doing anything but ape the genre accordingly. »»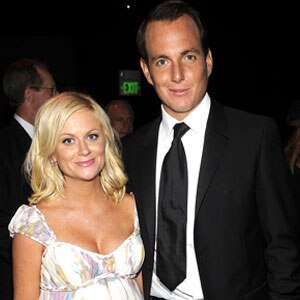 Jonah Hex adds two more to cast.
Will Arnett and the recently Oscar nominated Michael Shannon have both joined the ever expanding Jonah Hex cast. As previously reported, Jimmy Hayward is directing Hex, whose cast already includes Josh Brolin, John Malkovich and Megan Fox. Based on the DC Comic, it is the story of Hex (Brolin), a scarred bounty hunter tracking a voodoo practitioner (Malkovich) who wants to raise an army of the undead to liberate the South. »»
The Rocker: Born To Rock Special Edition - Blu-ray Review
Just because someone gets a few laughs in a couple supporting roles, it doesn't mean they deserve their own vehicle to drive down Comedy Lane. Well, Rainn Wilson just grabbed a hold of the steering wheel and crashed the bus right into the Tried Too Hard dead end. »»
First Look: Monsters vs. Aliens trailer
Those who grew up watching creature features like
Attack of the 50-Foot Woman
and
The Blob
are sure to get a kick out of the new DreamWorks Animation movie
Monsters vs. Aliens
. Popcorn Junkies has got an early look at the trailer that will be attached to prints of
Madagascar 2
, which arrives Friday, November 7, 2008.
»»
So, with this Simple Jquery Modal Window, it can be in any shapes you want! Simple and Easy to modify : )