Hitting Shelves This Week…
|
December 11, 2007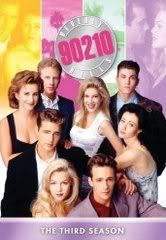 Beverly Hills 90210 – The Third Season
Brandon, Brenda, Steve, Donna, Kelly, Dylan, and all the rest of the gang are back for more fun, and especially more drama from the hallowed halls of Beverly Hills High to the booths of the Peach Pit.
DVD Features: All 30 episodes from the third season
Big Love – The Complete Second Season
Bill Henrickson is a common everyday kind of guy. Oh did I mention that he is a polygamist and has three wives? Well he does and the drama continues in the second season with the Mormon family from Utah.
DVD Features: All 12 episodes from the second season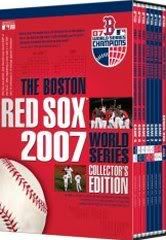 The Boston Red Sox 2007 World Series Collector's Edition
After a close to ninety year drought, the Boston Red Sox manned up and won the World Series in 2004. Three years later, they did it again. Follow all the exciting action of the Beantown heroes as they make their magic journey to another world title.
DVD Features: Radio broadcast, interviews, behind the scenes footage, and much more
Jason Bourne is back again as one of the most wanted super-spies in the entire world. The government will stop at nothing to capture him again and make sure he doesn't remember or reveal all that he knows. One problem for them though is that his memory is slowly on the way back.
DVD Features: Audio commentary, deleted scenes, "Man On The Move" featurette, "New York Chase" featurette, "Driving School" featurette, and much more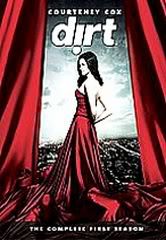 Dirt – The Complete First Season
Lucy Spiller is the editor of a gossip publication entitled "Dirt" and she'll do whatever is necessary to get the scoop on the celebrities. With celebrity photographer Don Konkey, they work on getting all the deepest, darkest secrets of Hollywood's A-list.
DVD Features: All 13 episodes from the first season, "Celebrity Couple Gets Dirty" featurette, deleted scenes, outtakes, and much more
Frasier – The Tenth Season
&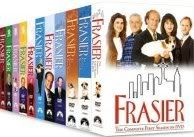 Frasier – Complete Series
It's not the final season of Frasier Crane and his dysfunctional extended family, but it is the last remaining season to be released on DVD. The final season was released in 2004 and completes the entire series for one huge collection of mind-bending humor.
DVD Features: Season ten includes all 24 episodes; the series collection includes all 263 episodes, featurettes, interviews, backstage segments, and more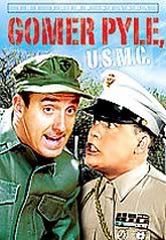 Gomer Pyle, U.S.M.C. – The Third Season
Private Gomer Pyle returns even though he should have been kicked out of the service long ago. His bumbling misadventures always seem to work out in the end for him, but makes life a living hell for everyone around him.
DVD Features: All 29 episodes from the third season
Harry Potter and the Order of the Phoenix (Two-Disc Special Edition)
&
Harry Potter Years 1-5 Limited Edition Gift Set
Harry and Dumbledore are trying to warn everyone that Lord Voldemort is coming back and will bring his evil minions to destroy everything, but no-one believes them. It is then that they are targeted and Dumbledore is taken away only to have the authoritarian, Dolores Umbridge take control of Hogwarts.
DVD Features: Two-disc and single disc versions available for Order Of The Phoenix, deleted scenes, audio commentaries, interviews, numerous featurettes, cards, games, and much more.
High School Musical 2 (Extended Edition)
All the kids from the first High School Musical are on vacation and singing up a storm. They all get together and decide to take part in a talent show being held by the local country club.
DVD Features: Sing-a-long, rehearsal cam, karaoke, deleted scenes, and more
A political journalist is quickly fading into obscurity and has a big falling out with his editor. He is then reduced, in his eyes, to virtually no-man's land by being forced to interview America's most popular soap opera star.
DVD Features: Audio commentary, behind the scenes, "Triple Theo" featurette, "Take One" featurette
Go on a deep journey into the wonderful world of music composition in films. Some of the modern day great composers give their thoughts and ideas on how relevant music is to the film industry.
DVD Features: None
Lost – The Complete Third Season
The survivors of the plane crash are still stranded but things are getting tenser by the day. More and more clues are being unraveled as to the Others, the Dharma Project, and how the island somehow is connected to those stranded on it.
DVD Features: All 22 episodes from the third season, behind the scenes, on location, deleted scenes, bloopers, audio commentaries, "Friends or Foes?" featurette, and numerous featurettes
A mortuary is always the scene for some teenage mischief and two rowdy boys don't look to change that. Little do they know that the owner they are tormenting also happens to be a real vampire.
DVD Features: Audio commentary, making of, screenplay, DVD ROM features, "Bite Me" featurette
Based on the novel by Richard Paul Evans, Rob Lowe plays Robert Harlin, a writer who has great success come to him. The only problem is that his good fortunes come at a high price and heed a stern warning.
DVD Features: None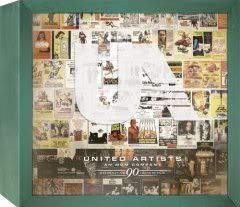 UA 90th Anniversary Prestige Collection
United Artists has certainly released some of the greatest films of all time and now ninety of them are brought together in one huge 110-disc collector's set. Just a few included are: The Alamo, Hotel Rwanda, Twelve Angry Men, Rocky, and The Secret Of Nimh.
DVD Features: 90 films, numerous special features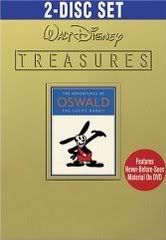 Walt Disney Treasures – The Adventures of Oswald the Lucky Rabbit
Before there was the lovable creature everyone has come to know and love as Mickey Mouse; there was Oswald the Lucky Rabbit. One of Walt Disney's first creations, enjoy the story behind the (not so) lucky rabbit and his thirteen classic cartoons.
DVD Features: Interviews, film cameos, collectible lithograph, and more
Walt Disney Treasures – The Chronological Donald, Volume Three (1947 – 1950)
Now there's even more to love about the very cuddly, but very ill-tempered, duck that has been around for decades. Enjoy four more years out of the early life of the one, the only Donald Duck in thirty classic animated shorts.
DVD Features: Interviews, film cameos, collectible lithograph, and more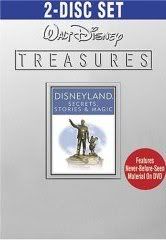 Walt Disney Treasures – Disneyland – Secrets, Stories & Magic
July 17, 1955 saw one of the greatest openings in human history as Disneyland opened its gates and Walter Elias Disney saw part of his dream come true. Witness the event along with how the park has changed over the years, and even a few secrets.
DVD Features: Documentaries, behind the scenes, and much more
Last Week's Releases – December 4, 2007
7th Heaven – The Complete Fifth Season
24 – Season Six
30 Days: The Complete Second Season
Arctic Tale
Battlestar Galactica – Razor (Unrated Extended Edition)
The Best Of Crank Yankers
Bob Hope MGM Movie Legends Collection
Diagnosis Murder – The Third Season
Erik the Viking
Exiled
The Fever
House Of Payne – Volume One, Episodes 1-20
Jackie Chan 4 Film Collection
The Last Man on Earth
Law and Order: Special Victims Unit – The Fourth Year
The Nanny Diaries
New York, New York (30th Anniversary Edition)
Pirates of the Caribbean – At World's End
Rocky – The Complete Saga Collection
Saturday Night Live – The Complete Second Season
Superbad – Unrated
Tyler Perry – The Plays (7 Disc Box Set)
Will and Grace: Season Seven
The Wire – The Complete Fourth Season
Tags: Hitting the Streets