Hitting Shelves This Week…
|
December 18, 2007
The Adventures of Young Indiana Jones, Vol. Two – The War Years
You've seen the man with the hat and the whip; now see the boy who donned all that before him. Dr. Jones didn't just jump straight into jobs where people called him for help. He learned along the way as a kid exactly what adventure, life, and danger was all about. The episodes included in this set depict the time when Jones fought in World War I.
DVD Features: 9 discs full of episodes from the series
Experience the underground dangerous world of competitive ping pong. Down on his luck professional ping pong player Randy Daytona is recruited for a secret mission by the FBI. He must infiltrate the ping pong world and also find his father's killer, Feng.
DVD Features: Alternate ending, deleted scenes, making of, "Under The Balls" featurette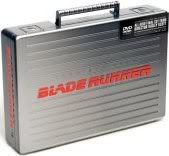 Blade Runner (Five-Disc Ultimate Collector's Edition)
Ridley Scott's classic, but futuristic, film starring Harrison Ford finally gets the treatment it deserves complete in a limited edition Deckard briefcase. Officer Deckard is an officer in 2019 law enforcement and is sent out to track down illegally made human replicants.
DVD Features: Audio commentaries, deleted scenes, interviews, making of, documentaries, and much more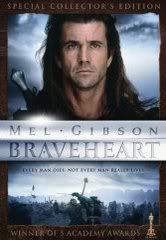 Braveheart (Special Collector's Edition)
Commoner William Wallace unites the Scots in the thirteenth century to band together and fight as one so as to overthrow English rule. This special collector's edition comes with numerous behind the scenes segments and featurettes.
DVD Features: Archival interviews, photo gallery, theatrical trailers, "A Writer's Journey" featurette, "The Heat Of Battle" featurette, "Worth The Fight" featurette, and more
Check out Kubryk's review here.
Another look inside the world of competitive cheerleading as this time it goes coast to coast. The Cheer Champ Nationals pit the best squads from the East and the West in a battle for who can shake their, er…pom poms the best.
DVD Features: Deleted scenes, making of, "East Coast Proper" featurette, "West Coast Flair" featurette, and more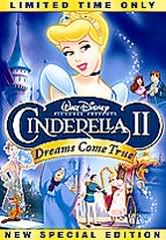 Cinderella II – Dreams Come True (Special Edition)
For a limited time only, Disney is opening the vault and releasing the story of what happened to Cinderella after the wonderful events that ended the first film. Cinderella wonders if she can adjust to her new royal lifestyle, but gets help from some familiar friends along the way.
DVD Features: "Musical Magic" featurette, music video, interactive features
In 1969, the London Time sponsored a competition for a solo yacht trip around the world. Follow along with a former engineer Donald Crowhurst as he attempts the race in a boat he designed himself. No real sailing experience, leaks, and horrible weather tortured his trip, but to return home without finishing would be an even greater disaster.
DVD Features: None
The Evil Dead (Ultimate Edition)
Sam Raimi's horrific masterpiece gets the three-disc treatment with loads of special features for hours of chainsaw-wielding entertainment. Five friends head out to a cabin in the woods and unknowingly unleash a horde of evil demons. It's up to Ash to take out the trash.
DVD Features: Audio commentaries, deleted scenes, trailer, make-up test, TV spots, interviews, and numerous featurettes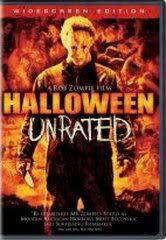 Halloween – Unrated Director's Cut (Two-Disc Special Edition)
As a child he had to put up with a horrible family and no friends so he took matters into his own hands and got rid of those that hurt him. Michael Myers was put into a psychiatric hospital and fifteen years later he escaped. His baby sister Laurie is all that remains and he's on his way back home to finish the job in Rob Zombie's re-imagining of John Carpenter's classic film.
DVD Features: Audio commentary, deleted scenes, alternate ending, bloopers, "The Many Masks Of Michael Myers" featurette, " Re-Imagining Halloween featurette, and more
Hatchet (Unrated Director's Cut)
Old school American horror comes home as the next horrific icon, Victor Crowley aims to keep people out of his swamp. Set in the bayou of Louisiana, a band of tourists set out on a boat trip and get a lot more then they bargained for when they come across ol' Hatchet-face.
DVD Features: Audio commentary, gag reel, "Guts & Gore" featurette, theatrical trailer, "Meeting Victor Crowley" featurette, and much more
The Mod Squad – Season 1, Volume 1
Pete Cochran, Julie Barnes, and Linc Hayes are three young law-breakers that have turned the tables on themselves. Instead of serving time, they'll be serving the law as undercover agents.
DVD Features: 13 episodes from the first season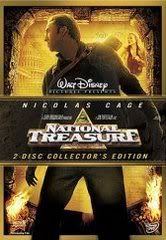 National Treasure (Two-Disc Collector's Edition)
Dr. Benjamin Gates is out to find someone that will believe him about there being a treasure map on the back of the Declaration Of Independence. His hunt goes on the back burner though when a band of thieves aim to steal the document and get the treasure themselves. Gates must do the unthinkable to keep the Declaration safe, steal it first. Enjoy the thrills and action along with numerous extras in this brand new collector's edition.
DVD Features: Bonus treasure hunt, alternate ending, opening scene animatic, deleted scenes, on the set, and numerous featurettes
A modern day musical love story blossoms between the front man for an indie rock group and a young immigrant girl from the Czech Republic. Through music and lyrics, they tell their love story and how they came to be.
DVD Features: Audio commentary, musical commentary, "More Guy, More Girl" featurette, making of, trailers, and more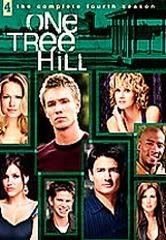 One Tree Hill – The Complete Fourth Season
The tension between Lucas and Nathan Scott is still running high as graduation time approaches at Tree Hill High in a small town in South Carolina. The Tree Hill Ravens have one last shot at winning a championship and they must also deal with learning how to grow up.
DVD Features: All 21 episodes from the fourth season
Rawhide: The Second Season Vol 2
Trail boss Gil Favor and his highly recognizable second-hand Rowdy Yates continue with the rest of their crew along a tumultuous cattle drive that brings them face to face with some interesting characters and plenty of danger.
DVD Features: The remaining 16 episodes from the second season
Marge, Homer, Lisa, Maggie, and of course Bart are together for their usual antics that keep the Simpsons one of the most hilarious families in history. But now it is up to them to save both Springfield and the world.
DVD Features: Audio commentaries, trailers, cast descriptions, and more
Sonic the Hedgehog is actually of royal descent and has a brother named Manic and a sister named Sonia. Together the trio uses their speed and singing ability to keep the evil Dr. Robotnik and his robot army from causing any trouble.
DVD Features: Exclusive music CD, music videos jukebox, original concept art, storyboard to screen: opening titles, "Developing The Underground" featurette
A small countryside town shares a border with a magical land into which no-one must venture. But a young man makes a promise to his true love that he will retrieve a fallen star for her by crossing the border into the magical realm, but it comes with much more trouble then it is worth.
DVD Features: Bloopers, deleted scenes, original theatrical trailer, making of
Thanks to a lab accident, a hound dog named Shoeshine gets superpowers giving him the ability to fly, have super strength, and talk. He soon shares his secret with a young boy that becomes his new owner and friend as he fights against crime.
DVD Features: Bloopers, deleted scenes, music video, "Sit, Stay, Act" featurette, Underdog original cartoon
.

Tags: Hitting the Streets