Be My Valentine, Charlie Brown: Deluxe Edition – DVD Review
|
Available at Amazon.com
Creator
Charles M. Schulz
Director
Phil Roman
Cast
Duncan Watson………Charlie Brown (voice)
Bill Melendez………Snoopy/Woodstock (voice)
Stephen Shea………Linus van Pelt(voice)
Melanie Kohn………Lucy van Pelt(voice)
Greg Felton………Schroeder (voice)
Lynn Mortensen………Sally Brown (voice)
DVD Release Date: January 15, 2008
Rating: Not Rated
Running Time: 25 Minutes
List Price: $17.99
The Movie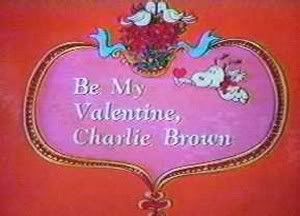 Charlie Brown has never been one that is known as a romancer. He often even comes across as an incredibly unpopular kid even though he is constantly surrounded by tons of friends. The one problem is that no matter how hard he tries at everything, he'll usually always consider himself a loser. There are moments when he has a little bit of self confidence and one of those times happens around Valentine's Day when he sees all of his friends (and Snoopy) getting tons of cards and well wishes. All of his excitement turns to sheer disappointment when his mailbox holds not even one card for him.
But he isn't the only one having a rough time this time of year when Cupid is supposed to fill the world with love. Lucy still can't seem to get Schroeder to notice her no matter how hard she tries, and I do believe the time of year makes it that much harder to take. This added anger is the fuel that stirs up her fire enough to smash his cherished piano which still doesn't move him. Linus just totally loses it when the teacher he has a crush on runs out to meet her boyfriend and he couldn't even give her the box of chocolates he bought. Sally, Charlie's little sister, notices this and her day of love turns sour because her "sweet baboo" didn't buy them for her. For a day that is supposed to be full of affection, the Peanuts' gang just can't seem to find the love in the air.
Most of the time in the television specials or comic strips, Charlie Brown and company have their own personalities. Linus is usually the more laid back and level-headed of the bunch. Sally of course is younger then most of them and doesn't hide her affection for him. Schroeder is usually kind of quiet and just keeps to playing his music. Lucy is also a bit level-headed like her brother Linus, but can surely go off track if the situation calls for it. Charlie Brown is just the loner that can never get things going his way, but always manages to leave happy in the end. Be My Valentine, Charlie Brown takes what should be a happy holiday for all of them and sends them into a dark pit of sorrow and despair.
This special just doesn't have the same feeling through it that the other specials or even the full length films have. Those had their problems that everyone was able to work through with subtle humor and overall good will. Here, all of the kids just get incredibly dumped upon and end up hating the holiday more then anything and just thinking love is totally worthless since all it brings is heartache. And if you watch this DVD with an open mind, then you may just end up thinking the same thing when all is said and done. Still, you can't help but enjoy all their little quirks and enjoyable actions. Linus chucking the chocolates off a bridge and just screaming at the top of lungs is classic.
The Video
The film is shown in 1.33:1 Full Screen format and it looks incredibly good for its age considering how it has been remastered for this release. The colors are bright and the images are sharp.
The Audio
The film is heard in Dolby Digital 2.0 Mono Sound and it gets the job done for what is being presented here. Every note of the traditional music along with the dialogue can be heard cleanly and clearly at all times.
Special Features
Unlucky In Love: An Unrequited Love Story – This fourteen and a half minute feature has a lot of those associated with the Peanuts and other comics (Craig Schulz, Stephan Pastis, Lee Mendelson, and many others) discuss multiple topics including Charles Schulz, the comic strips, and everything that is Charlie Brown. It is a great featurette that gives a lot of insight into what other professionals really get from the Peanuts' comic strips and specials.
You're In Love, Charlie Brown – Charlie Brown continues to seek out the little red haired girl and can do nothing but just hope she will even take notice in him. It all works out for the best though when she finally admits that she likes him.
It's Your First Kiss, Charlie Brown – This cartoon just seemed to be incredibly different from anything at least I've ever seen in the world of Peanuts. It starts out like normal with Charlie Brown being extremely nervous about escorting the little red haired girl to the big dance. Linus assures him later on after the dance that Charlie Brown was the big hit and everyone had a great time with him. I don't know about you, but that doesn't sound like our lovable loser. Even stranger and maybe I've never seen this episode or something, but the little red haired girl even makes an appearance here. This feature also runs at right around twenty-five minutes.
Trailers – The Smurfs Season One, Volume One and Dr. Seuss' Horton Hears A Who: Deluxe Edition
The Inside Pulse
Charlie Brown will forever be a favorite in the hearts of anyone that is currently twenty years of age or older. It makes me wonder just how much the younger generations will take to Peanuts considering that Charles Schulz has died and it will strictly be repeats of the television specials and comic strips. But hey, if they haven't yet it, it's new to them and they can still appreciate it. If perhaps they start with this DVD, then they'll see the darker and sadder side that isn't portrayed in It's The Great Pumpkin, Charlie Brown or A Charlie Brown Christmas. While not my favorite, Be My Valentine, Charlie Brown still displays all of the great things I love about the kids in the Peanuts' gang even though they're making me incredibly depressed. The two extra episodes are actually included with the main feature and can be viewed all at once or separately, but I'd consider them special features and good ones at that. This DVD would make a nice addition to anyone's collection, so I surely recommend getting a hold of one before some evil little girl rips them away from just out of your grasp.
The DVD Lounge's Ratings for Be My Valentine, Charlie Brown: Deluxe Edition

CATEGORY

RATING

(OUT OF 10)

THE MOVIE

8

THE VIDEO

8

THE AUDIO

7

THE EXTRAS

6

REPLAY VALUE

7

OVERALL

7.5

(NOT AN AVERAGE)