Captain's Log: Big Brother 9 – Episode 23
|
Things are moving along and we've got people on slop and people on the block. I'm not sure I have ever seen this much drama and this much backstabbing on Big Brother in many seasons now. I'm also not sure I've seen this much stupidity in a long time either, but it makes it fun. Still, someone else is going home this evening and someone else is getting the big room. Let's see who it will be shall we?
Time to recap as the houseguests were fighting for food and some got put on slop which didn't make a lot of them happy. Joshua and James were put on the block by Natalie, but that was before James won the POV yet again. Sheila decided to be the two-faced wench that she is, but it isn't like I care because I hate her and James. Josh then went and threw Sharon on the fire by trying to get Natalie to nominate her even though Sharon was seen crying because Josh was so upset. Yet here we are as the former couple is up against each other to see who goes home.
Day 56 and it is the "week of the underdog" so says Julie. James is all alone now with Chelsia gone and especially having Sheila turn on him. Yet somehow the dirty little bastard keeps staying alive by winning the POV! Julie then goes into how the tears are starting to flow in crocodile sizes now that Josh and Sharon are bawling constantly.
Josh and Sharon bothe really think the other is going home while Natalie tells Josh he won't be happy with her and she also won't be happy if she has to break a tie this week. Josh starts campaigning trying to get all the votes he can on his side.
Oh for the love. My cable has yet again gone out so the rest of this recap will be thanks to CBS.com. I'm truly sorry folks, but Communicom is doing some upgrade or something that will cause outages randomly until mid-May. This is also the reason I saw none of WrestleMania on Sunday.

And the Award for Outstanding Actor in a Reality Series Goes to…

"I'm going to try and win safety this week," Joshuah explains, noting his first target is Adam. Joshuah sits down at the kitchen counter with a piece of pizza in front of him. Everyone knows he is on slop, and Joshuah is hoping he can use the food as a prop. "I better be convincing," Joshuah says to himself before turning on the waterworks. Adam comes in and falls for the ruse hook, line and sinker. Joshuah tells him he's going to break his slop fast since he's going home anyway. "I'm here by myself," Joshuah sobs as he lays it on really thick. Adam hugs Joshuah and tells him it's going to be okay. "Cry it out if you need to," Adam says. Joshuah thinks this shows he would be a great soap opera actor. "I don't like to break down in front of people," Joshuah says, as Adam reveals he might cry!
Joshuah shows his manipulation skills are in fine form when the tearful conversation turns to votes. Adam says he can make what he thinks is a 2-2 vote. Joshuah is ecstatic, since Adam would actually give him a majority vote to stay, so that he wouldn't even need Natalie to save him.
Later, Natalie asks James why she should trust him to not put her up if she keeps Joshuah in the house. James says he will talk to her about it when the time comes. Natalie thinks it is "kind of hard" to trust Joshuah and James since she knows they are working together.

Girl Power!

Natalie decides she needs to have a conversation with Sharon. Up in the HoH Suite, Natalie breaks the news that Joshuah is throwing her under the bus. Natalie then tells Sharon she wants to keep her and boot Joshuah. Sharon promises that if she gets HoH or is in a position of power next week, she will lobby to keep Natalie in. Sharon then calls in Sheila to tell her what Joshuah has been up to. Natalie realizes it's time for the three of them to start playing as a trio.
"No matter what, bottom line, we have to work together," Natalie says. Sheila says Joshuah "is sneaky. I can't believe he would do this." Sharon decides that at this point in the game she doesn't feel that bad about Joshuah going home. Natalie then says if she has to break a tie, she is sending Joshuah to the Jury. "I need to go work Adam and Ryan and make sure they vote out Joshuah," she says.

Sharon and Natalie Get to Work

Sharon talks to Ryan about staying in the house, and promises she has never gunned for him and that Joshuah and James have. Ryan realizes that Sharon may be a good ally going forward in the house. Natalie also talks to Ryan about what a threat Joshuah and James are in the house. She tells Adam that if those two stay in the house, "We are all screwed." Natalie gets the boys to agree, and notes that she will keep this a secret and boot Joshuah out if there is a tie. Meanwhile Joshuah and James talk outside. They think they have the votes in the bag. James is sure that Sharon is going to be blindsided. Talk about a showdown!

A Chat with the HouseGuests

Host Julie Chen asks Joshuah what kind of struggles he's been through since being on the chopping block up against his close friend in the house, Sharon. Joshuah says he thinks Sharon is a great person. "Other people in the house, I don't worry about taking them down," he answers, but unfortunately he's on the block with Sharon. Julie asks the same question of Sharon, who says she's loved Joshuah from the first day in the house and that she knows they will be friends beyond the game.

Mama's Boy

This week's out-of-house package focuses on Joshuah. His mother, Darlene, says that Joshuah has always been "the life of the party," but she did not expect to see her son's vituperative outbursts. "It's a little nerve-wracking," she says. "I don't know what's going to happen next." And in terms of his sometimes dirty mouth, Darlene notes, "I've never heard Joshuah use language like that. I just want to wring his neck." Joshuah's verbal attacks have shocked Darlene as much as they have shocked the other HouseGuests. "When I see this monster on TV, I say where is that coming from?" his mother says. "I keep telling myself that's strategy."

A Chat with Natalie

Up in the HoH Suite, Julie asks Natalie what she is thinking when she stares at Matt's picture. Natalie says she thinks about the good times they had. Julie wonders how Natalie feels about Matt and Chelsia being alone in the Jury House. Natalie says Matt is a "free man" but that Chelsia will "probably try to do something to spite me. That's the kind of girl she is." Natalie also notes that Ryan is her closest ally in the house.
Natalie scurries back to the living room as Julie announces it is time for the nominees to make their last pitches to stay. Sharon gives a basic speech saying she would like to stay but is fine with going. Joshuah tells the HouseGuests they are "the most dysfunctional family on TV." He then says he feels like they are all on a roller coaster ride in an amusement park, complete with the requisite ups and downs. "One more ride" is all Joshuah is asking for.

So Who Gets Evicted?

It's time to vote. Sheila is up first and chooses to evict Joshuah. Ryan, Joshuah's secret ally, also votes to evict him. Adam makes it three votes for Joshuah, ensuring him an eviction. James, who votes last, is the only HouseGuest choosing to evict Sharon.
Julie breaks the bad news to Joshuah.
Joshuah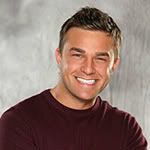 Before he leaves, Joshuah tells them to all be true to themselves and stand up for what they believe in. He skips hugs with everyone except Sharon, who cries. Once Joshuah leaves, Sharon falls to the floor as James comforts her. She then gets up and thanks everyone for keeping her, but she cries buckets in the process.
Outside, Julie says Joshuah campaigned hard this week, so was he surprised he got evicted? "I knew they were going to kick out the toughest person," Joshuah says, adding that the HouseGuests "needed to kick me out." In their farewell messages, James tells Joshuah he really did have Joshuah's back in this game. Sharon tells him she will have vengeance on the HouseGuests for booting her closest ally out of the house.

More or Less?

Julie gets the HouseGuests together for the HoH competition. For this challenge, the HouseGuests will be asked a series of questions based on the quantity of things in the house. They must answer "more" or "less." For every correct answer, they will each receive a point. The person with the most points after seven questions wins. Julie asks if there are more or less than 25 table lamps in the house. The correct answer is less, 19. Everyone but Sheila gets a point. Julie then asks if there are more or less than 30 tree trunks in the Diary Room. The correct answer is less, 23. Sharon and James get points. The third question asks if there are more or less than 75 pillows in the house. The correct answer is more, 87. Sharon, Sheila and Adam all get a point. The fourth question asks if there are more or less than 37 total picture frames throughout the entire house. The correct answer is more, 40 frames. Everyone is wrong. Everyone then gets the next question correct. Everyone but Sharon gets the following question right. Julie announces there is a three-way tie between Sharon, James and Adam. For the last question, Julie asks if there are more or less than 115 pullout drawers in BB House. The correct answer is more. Adam is correct, which makes him the new Head of Household!
Adam

That is it for this week and after reading the recap, I am not happy. I know now that Sharon was eliminated early on because of Jacob, but personally I just can't stand her. Still, things are stressful in the house because James is once again in target view. Will he be able to win POV and save himself again and will Adam even nominate him for that matter? This is your Captain speaking and it is getting closer and closer to the end folks so the after dinner drinks are about to be served and Lord knows we'll need 'em!
Tags: Big Brother