Wanted Wants You To Buy This DVD
|
Shoot things up with Angelina Jolie just in time for Christmas!
Universal has announced 1-disc ($16.98 at Amazon), 2-disc ($22.99 at Amazon), and Blu-ray ($26.99 at Amazon) editions of Wanted which stars Angelina Jolie and James McAvoy. Each will be available to own from December 2nd.
The 2-disc and Blu-ray editions will include 8 featurettes (Cast and Characters, Stunts on the L Train, Special Effects: The Art of the Impossible, Groundbreaking Visual Effects: From Imagination to Execution, The Origins of Wanted: Bringing the Graphic Novel to Life, Through the Eyes of Visionary Director Timur Bekmambetov) a feature on the making of the video game, Wanted: Motion Comics, a "killer" extended scene, and a digital copy of the film. The Blu-ray release will also include some additional BD-Live features.
Also available to own on December 2nd will be DVD ($42.99 at Amazon) and Blu-ray ($43.95 at Amazon) Gift sets. Each will feature the 2-disc DVD or Blu-ray, along with a Book of Assassins, 4 collectible postcards and a lenticular scene in an acrylic frame.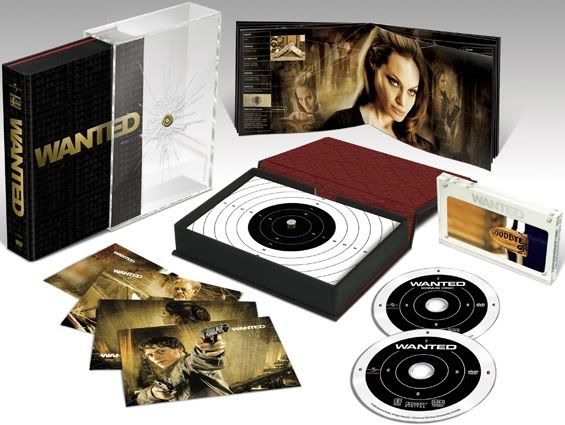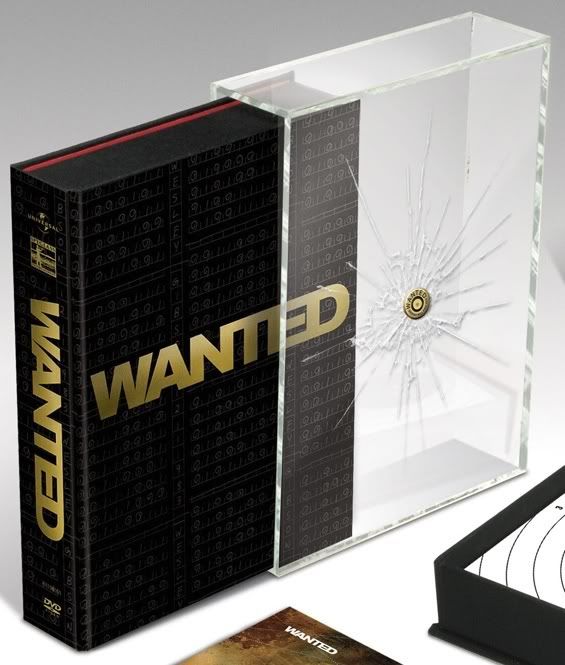 Source: Universal Studios Home Entertainment
Tags: angelina jolie, James McAvoy, morgan freeman, Universal Studios Home Entertainment, Wanted