Hello everyone – Greg Manuel here, we are go for our latest edition of…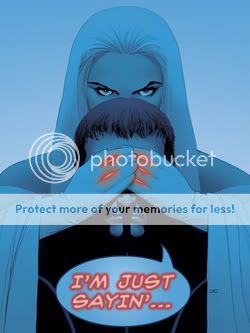 …and we are about a week removed from probably the most incredible, most memorable, most historic election we will ever witness in our lifetimes. I don't think I'm exagerrating when I say this, folks – the entire world was on the edge of their seats. There were twists, there were turns, and the suspense was palpable right down to the wire. But in the end, the will of the people rang loud and true.
Okay, so I felt like getting a little cute. (Thanks, JIM SMASH!!!) Probably a little on the nose if you're a Republican, but hey that's perspective for you. 😉 But you know what I'm talking about, and I'm gonna be coming back to this in just a few moments.
But the first item of business this week – this coming Friday, if there are any New York readers who are interested in checking out some modestly priced buffalo wings and free comedy, I will be performing at the LAUGH LOUNGE – that's this coming Friday at 7pm. All details can be noted below:
And now, some holiday tips! Before you know it, Christmas is going to be upon us with all the subtlety of a Bendis-planned Skrull Invasion, and I came across a couple of things that I thought my fellow comic book-heads would dig.
The first item I'd like to recommend: the ARCHOS 605 Wi-Fi PORTABLE MEDIA PLAYER.
An artist friend of mine named – get this: Kent Clark! – recently blogged about how much he'd like to have the short-lived FOX KIDS SILVER SURFER animated series on DVD, and that got me thinking – we all have TV shows that we wish would come out on DVD, and for whatever reason they just aren't coming out. Or in some cases, they haven't come out yet. But, if you know where to look, you can find them on the web. Now, thanks to this little gem, until the DVD comes out I can enjoy the entire first season of THE SPECTACULAR SPIDER-MAN, plus I've got all three seasons of XIAOLIN SHOWDOWN to tide me over on my bus rides to and from work. Gong-Yi-Tanpai, baby!
Something else I've come across during a recent trip to the bookstores that would make an excellent present – WILL EISNER'S THE SPIRIT: A POP-UP GRAPHIC NOVEL.
SOLICIT TEXT: "On the dead body of a police officer the Spirit discovers a note with the name 'Sand Saref,' his lost childhood sweetheart.
"Saref has come to Central City peddling a deadly Nazi virus on the black market, but plans go awry when she is double-crossed by a scoundrel bent on destruction. In a twisted tale of betrayal the remorseful Spirit must bring his long-lost love to justice and find the virus before it's too late."
I flipped through a copy this past weekend and I have to say, the way this was put together was really cool. I can't say I've had the privilege of reading the original publication to compare to this cleverly constructed adaptation – courtesy of Bruce Foster and Insight Editions – but this has all the potential to be a fanboy must-have of the season. By all means, check this one out for yourselves if you haven't already.
Now, a little news…I did see that the CW Network will not go forward with plans to produce THE GRAYSONS after all. Citing VARIETY, JK Parkin at NEWSARAMA.com reports:
According to studio insiders, [Warner Bros. Pictures Group president Jeff] Robinov has decreed that Warner Bros. "rethink its DC Comics strategy…The studio has opted not to go forward with the development of 'The Graysons' at this time as the concept doesn't fit the current strategy for the Batman franchise," the studio said in a statement. "Warner Bros. Television is currently working on several replacement options for the CW."
The trade cites a couple of other reasons that may have played into the decision, such as [BATMAN BEGINS/DARK KNIGHT director] Christopher Nolan being uncomfortable with the show or the possibility that having a Batman-themed show on the air could hurt the movie franchise.
Whatever the case, I guess we'll have to get our Dick Grayson fix in the comics for the time being.
At least until February, at any rate.
Now, on to my main course of discussion – last week's election, and the sheer transformative power that we will see as a result of Barack Obama becoming our 44th President of the United States.
Just last week, I referred to the election of Obama as a true turning point in our nation's history. For Obama – not only a black guy, but a black guy with an incredibly unconventional name – to win both the popular vote and the electoral vote can and should fundamentally alter the way we perceive race in this country; candidates from all walks of life, from all backgrounds are going to run for President now, and actually have a shot, so long as they are truly qualified. As I've described it myself, it was as if our country underwent a rebirth. Case in point this article from the Associated Press, which opens as follows:
"Shortly after leaving the voting booth, 70-year-old community activist Donald E. Robinson had a thought: 'Why do I have to be listed as African-American? Why can't I just be American?'
"The answer used to be simple: because a race-obsessed society made the decision for him. But after Barack Obama's mind-bending presidential victory, there are rumblings of change in the nature of black identity and the path to economic equality for black Americans."
And this in turn leads me to DC's current plans to integrate, among other properties, the characters from the more racially diverse MILESTONE MEDIA imprint of the 90s. Dan DiDio has described this as being part of a plan to "expand the DC Universe." I don't know if he was exercising some wicked foresight by bringing these cult favorites back, but one thing's for sure: there could be no better time for the return of characters like Icon…
…Hardware…
…and especially Static.
And if there aren't any plans beyond using some of these characters in a JUSTICE LEAGUE storyline and others – specifically Static – over at TEEN TITANS, they need to go back and really think about this. Because now, in the face of this Brand New Day American climate, these characters have the potential to stand on their own in the eyes of readers…especially to young readers of color, for whom Obama's win has created a whole new future to look forward to.  And now that we as a people have apparently caught up to Milestone's mission statement, these readers are going to grow up believing that they can truly be whatever they want, without the nagging "but" looming in the backs of their minds, as it did in my own as I got older.
Now, Icon, Hardware and Static don't have to fall into that shorthand trap of being considered "the Black Superman/Iron Man/Spider-Man," which is precisely how I've heard them referred as before. Even I'm guilty of doing it – and I know better! But that was the old way of thinking. Could it be that we've finally outgrown such perceptions? Could it be that we have evolved? I think we have…and the very thought excites me to no end.
I'm just sayin' – I hope that DiDio and company are thinking the same thing, and this expansion of the DC Nation will prove reflective of the present metamorphosis of Our Nation.
Don't mind me…I just wanted to use that again. 😀
Tags: Commentary, Greg Manuel, I'm Just Sayin'..., Milestone Comics, The Spirit
About The Author
Greg Manuel