The Lounge List: Top Ten Best Director/Actor Teams
|
A great director can make a great film. A great actor can deliver a great performance. But when you combine the best of both worlds you sometimes find an artistic combination that delivers not just one, but multiple films that are some of the best ever made. Here are the top ten Director/Actor teams.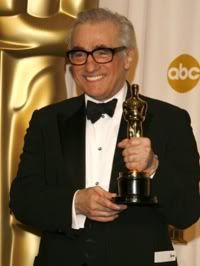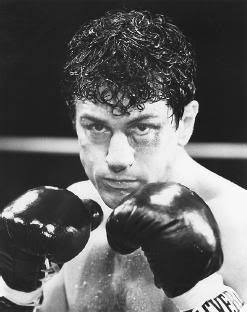 1 ) Martin Scorsese & Robert DeNiro:
Films: Mean Streets (1973), Taxi Driver (1976), New York, New York (1977), Raging Bull (1980), The King Of Comedy (1982), Goodfellas (1990), Cape Fear (1991), Casino (1995).
When you first think of the director/actor team, the first one that comes to mind is Scorsese & DeNiro. Together they have delivered several powerful classic films. And while some are certainly better than others, few can argue the perfection of the likes of Taxi Driver or Raging Bull. Amongst fans there is the contention of which films is better, Goodfellas or Casino. While many people prefer the former my favorite, hands down, is the latter.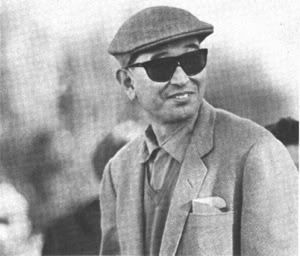 2 ) Akira Kurosawa/Toshirô Mifune:
Films: Drunken Angel (1948), The Quiet Duel (1949), Stray Dog (1949), Scandal (1950), Rashomon (1950), The Idiot (1951), Seven Samurai (1954), I Live In Fear (1955), Throne Of Blood (1957), The Lower Depths (1957), The Hidden Fortress (1958), The Bad Sleep Well (1960), Yojimbo (1961), Sanjuo (1962), High And Low (1963), Red Beard (1965)
The prolific Japanese filmmaker, Akira Kurosawa directed thirty films between 1943 and 1993, fifteen of which stared the legendary actor, Toshirô Mifune. While making many different types of films, Kurosawa is best remembered for his samurai films, most which are definitive films of the genre. While any number of these films could be talked about for hours on end I'll focus a little on The Hidden Fortress, probably one of the lesser known of these films. The film focuses on two hapless peasants who team up with a might general (Mifune) to help transport a princess to safety. If this sounds a little familiar it's because George Lucas borrowed heavily from it for the first Star War film. Mifune had a power screen presence that always demanded attention and never that more truthful than in this film as he tries to protect the princess and deal with the two idiots. While not ever Kurosawa film is great, when they are, they're classics.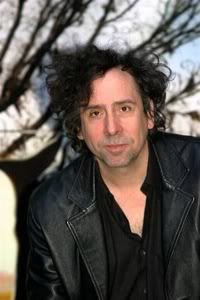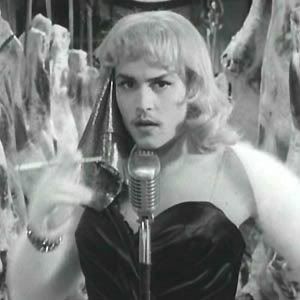 3 ) Tim Burton/Johnny Depp:
Films: Edward Scissorhands (1990), Ed Wood (1994), Sleepy Hollow (1999), The Corpse Bride (2005), Charlie And The Chocolate Factory (2005), Sweeney Todd (2007).
Tim Burton and Johnny Deep: two artists with uncompromising vision. So it's a good thing that both their visions mesh together so well. Stuck in a rut as a Hollywood pretty boy due to his show 21 Jump Street Depp took on two films to show the world his true colors. The first is John Waters' Cry-Bay and the second is Scissorhands. Covered in make up and having very few lines, not to mention giant scissors for hands, this film completely broke Depp's old mold and paved the way for his career full of wonderfully quirky characters. However the best film of these two is without a doubt Ed Wood, my personal all-time favorite film. And with Depp set to plat the Mad Hatter in Burton's latest production, Alice In Wonderland, I'm sure it won't be their last film together.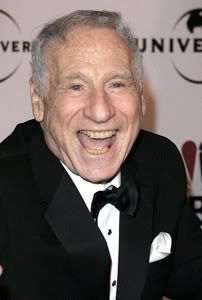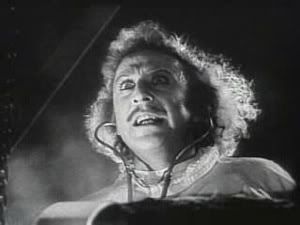 4 ) Mel Brooks/Gene Wilder:
The Films: The Producers (1968), Blazing Saddles (1974), Young Frankenstein (1974).
Mel Brooks and Gene Wilder: two of the funniest men in film. And while they certainly made great films apart (see Spaceballs and Willy Wonka & The Chocolate Factory) the best three films of either of their careers are the ones they made together. Picking a best out of these three is impossible because they are all perfect films. The Producers, a comedy about two men who fail to make a flop, Blazing Saddles, Brooks' western comedy and Young Frankenstein, a pitch perfect spoof of the classic horror are all sidesplittingly hilarious. All of them are a must see. Why these two never worked together again is beyond me.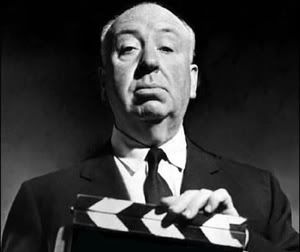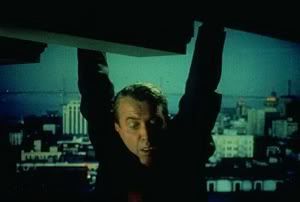 5 ) Alfred Hitchcock/James Stewart:
Films: Rope (1948), Rear Window (1954), The Man Who Knew Too Much (1956), Vertigo (1958).
The master of suspense worked with many great actors and one of the greatest was James Stewart. With a plethora of classic films to his resume; three of those are Hitchcock's. And while Vertigo and Rear Window are easily the best of the best attention must be paid to the lesser known Rope. Pushing the limits of technology of the time, Rope consists of ten seamless shots, Zooming into black on some important object in the story in order to hide the cut. Hitchcock would have done it in one if he could. Two friends commit a murder and attempt to hide the body during a dinner party, but their former professor, Stewart, is onto their game and sets out to prove their guilt. It's very much a cat and mouse thriller that all takes place in a couple of rooms, with a good story, great acting and an impressive production, Rope is easily one of Hitchcock's more underrated films.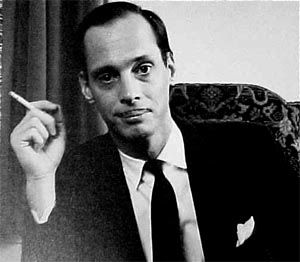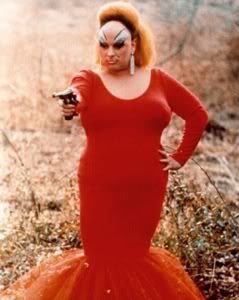 6 ) John Waters/Divine:
Films: Mondo Trasho (1969), Multiple Maniacs (1970), Pink Flamingos (1972), Female Trouble (1974), Polyester (1981), Hairspray (1988).
It is a director's job to inspire great performances in their actors, but often directors find an equal amount of inspiration in their actors. Never was this truer that it was for maverick director John Waters and his muse, Divine. Having been friends since childhood they made many short films together, most which have never been seen by the general public, before moving on into feature films. Even still, their first two feature films have also never been re-released. The film that launched their infamous cult status is Pink Flamingos an extremely odd story about two families rivalry with each other to be the filthiest people alive. The two went on to make three more films together and while Hairspray is easily the most famous (especially with the musical and remake to garner extra attention), their best is Female Trouble, wherein we follow Divine as she gets pushed over the edge when her parents refuse to by her cha-cha heels and she goes on a killing spree and winds up in the electric chair. This film, like most of Waters earliest outings, are equal parts disturbing and hilarious and while Female Trouble certainly isn't for everyone, it's a fantastic film in it's own right. Sadly, Divine died in 1988, just after filming Hairspray.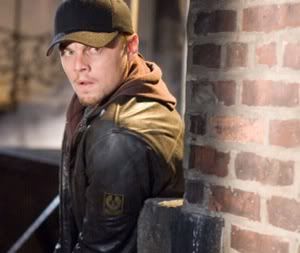 7 ) Martin Scorsese/Leonardo DiCaprio:
Films: Gangs Of New York (2002), The Aviator (2004), The Departed (2006).
I have to admit that I used to hate Leonardo DiCaprio. Outside The Basketball Diaries and What's Eating Gilbert Grape, I thought he was pretty worthless as an actor. However several recent films of his have changed my mind on this and now I think he's great and will continue to be so. It was not his first outing with Scorsese, Gangs Of New York that started to change my mind. I thought his performance in that film was dismal at best and only cemented my earlier sentiments. But when The Aviator was released, any doubts I had were instantly wiped away. Then the multiple Academy Award winner, The Departed proved to me that Scorsese had found his new leading man. With at least two more films on the way, Shutter Island and The Rise Of Theodore Roosevelt, I'm sure these two will have a long successful career together. Now all we need is for Scorsese to get DeNiro and DiCaprio in the same movie, then they'd really have something.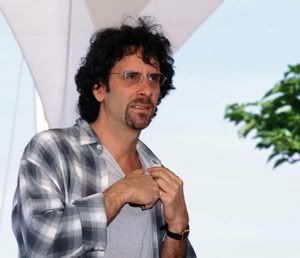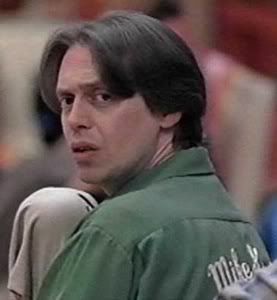 8 ) Joel Coen/Steve Buscemi:
Films: Miller's Crossing (1990), Barton Fink (1991), The Hudsucker Proxy (1994), Fargo (1996), The Big Lebowski (1998), Paris, Je T'aime (2007).
Sometimes a director's love of an actor will cause him to cast that person over and over again, even if it isn't in a leading role. Such is the case with Joel Coen and Steve Buscemi. Having never been the star in a Coen Bros. film, starting with a small role in their noir thriller, Miller's Crossing, Buscemi has gone on to appear in five more of their films, from co-starring roles like the hapless Donny in The Big Lebowski and murderous Carl Showalter in Fargo, to tiny appearances like the bartender in The Hudsucker Proxy or Chet, the bellhop, in Barton Fink. Buscemi has always been great when in the Coens' hands. He finally got a starring role in the short film they did for Paris, Je T'aime, which is one of two films wherein Buschemi's character doesn't die, the first being Hudsucker. His greatest character is, without a doubt, Donny, but all of these films are certainly worth your time.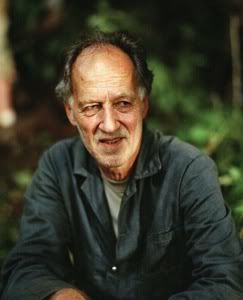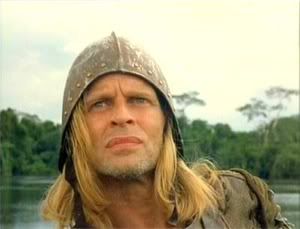 9 ) Werner Herzog/Klaus Kinski:
Films: Aguirre, The Wrath Of God (1972), Woyzeck (1979), Nosferatu, The Vampyre (1979), Fitzcarraldo (1982), Cobra Verde (1987), My Best Friend – Klaus Kinski (1999).
German director Werner Herzog has and a long and interesting career, making films about a very eclectic group of subject matters and several documentaries as well. One mainstay through a few of his films was the passionate Klaus Kinski. Their collaborations began with Aguirre, The Wrath Of God, an atmospheric film about a Spanish expedition that travels down the Amazon River in search of gold and wealth. Klaus plays the expeditions egomaniacal leader, Don Lope de Aguirre who will stop at nothing until he finds what he is searching for, even if it costs him his whole expedition. Kinksi delivered four more memorable performances for Herzog, including Count Dracula and the obsessed Fitzcarraldo who wanted to build an opera house in the Peruvian jungle. A plan that included hauling an enormous riverboat across a small mountain. Kinkski was a very dynamic performer and was always at his best when he was with Herzog. Sadly, Klaus Kinski died in 1991. In 1999 Herzog made a documentary about his friend's life.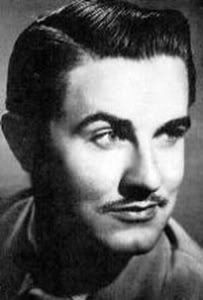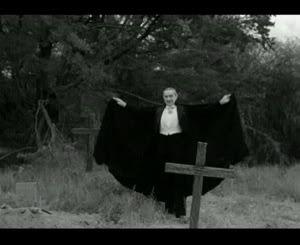 10 ) Edward D. Wood, Jr./Bela Lugosi:
Films: Glen Or Glenda (1953), Bride Of The Monster (1955), Plan 9 From Outer Space (1959).
Okay, so I'm cheating a little with this one. There is more than likely at least one, if not more, director/actor teams that better than Wood and Lugosi. But I'm a little obsessed so they make it on the list. At least I put them at #10.
Bela Lugosi was sort of the Orson Welles of horror films. He started with Dracula and spent the rest of his career trying to live up to that, never quite reaching it. At the end of his career he was running out of money and addicted to morphine. For better or for worse he ran into the "worst director of all time." (I put this in quotes because anyone who's seen Manos, The Hands Of Fate knows that Harold P. Warren is the true worst.) Ed Wood needed star power to help sell is strange and personal tale about sexual confusion, Glen Or Glenda, and Lugosi needed the money, it was a match made in Hell. Certainly the most famous pairing of these two was Plan 9 From Outer Space, which was actually filmed after Lugosi's death. Wood worked in some footage he's shot of the actor and found a double to fill out the rest of the role where needed. In fact the only true film the two made together was Bride Of The Monster, and it is certainly the best. Yes, better than Plan 9. Lugosi plays the evil Dr. Eric Vornoff, a mad scientist who plans on making an army of "atomic supermen" and conquering the world. With the aid of his brutish assistant with an angora obsession, Lobo (Tor Johnson), Vornoff does his best to ward of pesky police, nosy reports and dignitaries from his home land, but in the end, sadly, Vornoff meets the fate of the oh so many mad scientists before him. I'm not going to lie. These are all pretty bad movies. The acting is more wooden than the sets, the dialogue is laughably wretched and the plots are paper-thin. But still, there is a certain charm to them. They are certainly so bad they're good. Or maybe it's just because Ed Wood is my favorite movie. Either way, you should find out for yourself.
Tags: alfred hitchcock, Bela Lugosi, Gene Wilder, James Stewart, Joel Coen, John Waters, Johnny Depp, klaus kinski, leonardo dicaprio, Martin Scorsese, Mel Brooks, Robert DeNiro, Steve Buscemi, The Lounge List, tim burton, Top 10, Werner Herzog