Smith's Porno is coming to DVD and Blu-ray
|
Comic books, the Bible, lesbians, superheroes, apes, and now…pornos!
Kevin Smith's latest opus, Zack and Miri Make a Porno starring Seth Rogan and Elizabeth Banks is being released on DVD in a two disc special edition and Blu-ray on February 3rd.
Zack and Miri are best friends struggling for money when Zack comes up with the idea that they should make a porno so they can get their electricity and plumbing turned back on. As they've been best friends since they were kids they don't think the sex, which is strictly to make money, will in any way affect their relationship. Director Kevin Smith blends his signature brand of raunchy blue humor with a sweet love story that make for one hilarious comedy.
SRP will be $29.95 for the two disc and $34.99 for the Blu-ray.
Details for the special features have yet to be announced, but at least we have some pretty pictures for you to look at.
Zack & Miri is available for pre-order at Amazon.com on DVD and Blu-ray.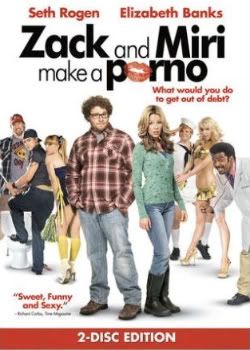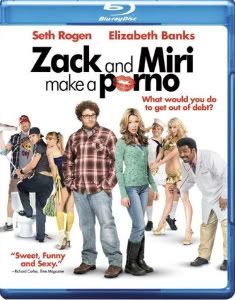 Tags: Hitting the Streets