Where's Waldo? Headed to the Big Screen.
|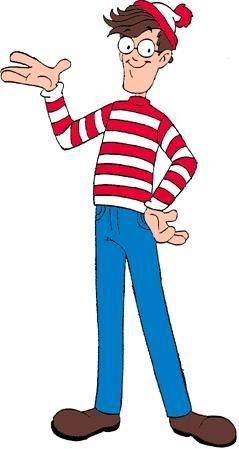 Everyone's favorite traveler with the distinct red and white striped shirt his headed for a Big Screen adaptation and Universal and Illumination Entertainment were the ones who found him.
Universal and Chris Meledandri's family film unit have acquired screen rights to turn the "Where's Waldo?" book series into a live-action family film with Meledandri producing.
Written and illustrated by Martin Handford, the "Waldo" books have sold more than 50 million copies worldwide. The books contain complex, full-page illustrations of large crowd scenes in which the main character is somewhere hidden, dressed in the aforementioned red-and-white shirt, a hat, glasses and a walking stick.
Universal and Illumination will seek to create a movie with strong global appeal.
As to what kind of 90 minute story can be fleshed out of a book that has no story, that remains to be seen.
Source: Variety
Tags: Universal Pictures