Thirst-ing for a new Chan-Wook Park film?
|
In 2004, Korean director Chan-Wook Park impressed Cannes with his provocative and controversial film Oldboy. With that film, he also won over a large American audience who have since anxiously awaited every consecutive film from Park. His latest film Thirst is his own take on the vampire genre.
In Thirst, a priest who has devoted all of his free time to volunteering at hospitals, also volunteers to be a test subject for a new vaccine that is supposed to cure a deadly virus. The priest contracts the virus and dies, but comes back to life, only this time as a vampire. The events that unfold after his transformation are not that of a typical vampire film, but of a film that is stylistically and wholly Chan-Wook Park.
Thirst will arrive on DVD on November 17. No extras have been announced.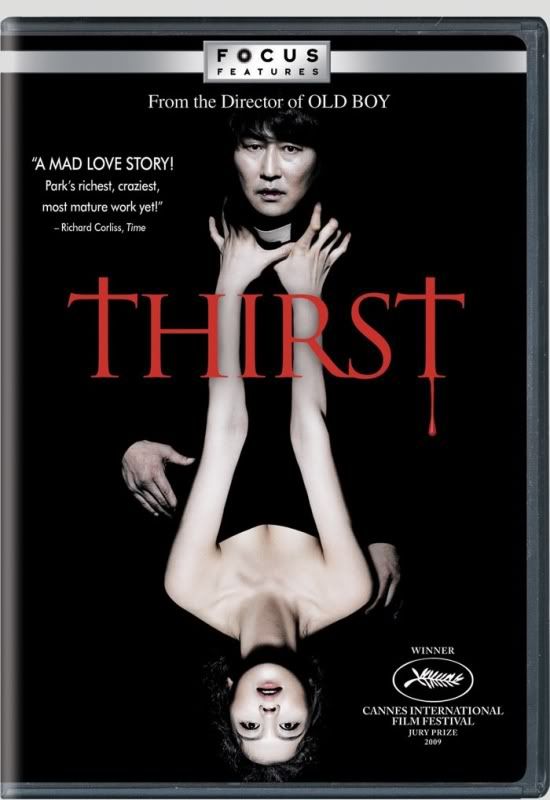 Source: DVDActive
Tags: Oldboy