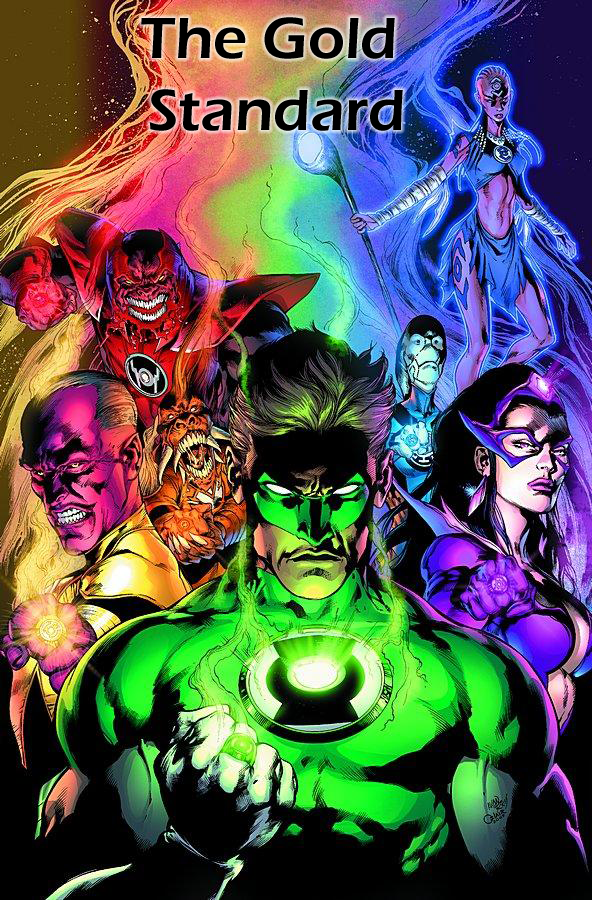 My Alex Ross story is infamous. My readers know it, message boards speak of it as some urban legend, and I've even spoken to some comic creators about it who have all more or less said the same thing; "That is why I always try to be nice and respectful at signings, because first impressions are everything." It's hardly my favorite story, I mean, to slag someone like that, even honestly….not my style. You know? I have this belief that anyone can be awesome, you just have to choose to be such. Though I'm hardly the only person with a negative Alex Ross story. He just doesn't endear himself well to fans that don't share his views on the Superfriends. It's whatever, it's his choice. To him the JLA is a campy childrens cartoon from the 1970's. And he reserves the right to not be pleasant with you if you don't think he's simply awesome.
You know who does treat their fans right, though?
Jim Lee.
I have never in my life met Jim Lee, but I have a small stack of book signed by him. Growing up my parents were personal trainers, so they had clients that I knew all during my childhood. When I got into comics when I was in grade school one of my mom's clients mentioned that her son's college roommate (or frat brother, or just friend from college, that detail is one I can't easily check up on) was a comic book artist, and that if I mailed my books out to California, he would sign them. So my mom sent out a stack of my X-Men books, pretty much every issue of Fatal Attractions except for X-Men #25 (I didn't get a copy of that until years later). Being young I forgot about them for a few weeks while they were gone and went back to reading my Superman. And then one day I get a package, and it's all of these books; each one is signed and personalized to me, and despite that I couldn't tell who it was that signed them, well, it was awesome.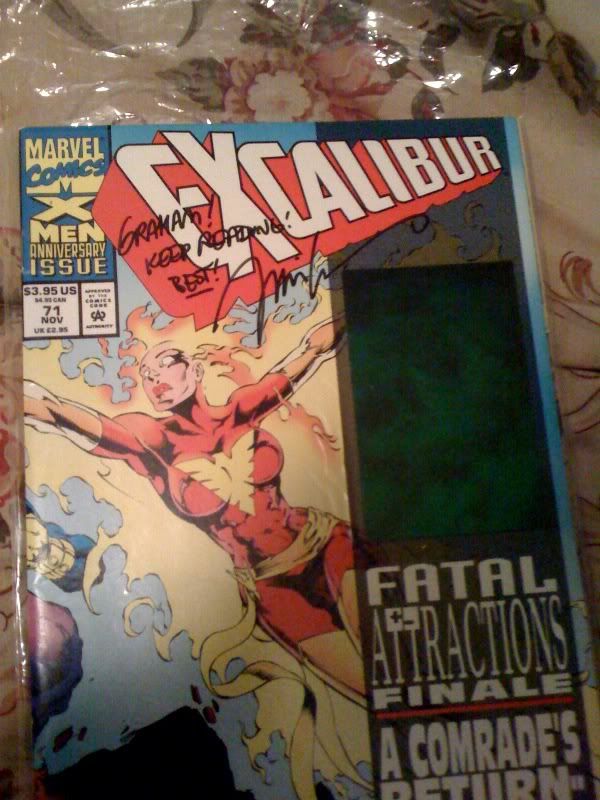 Those books have been cherished parts of my collection for over fifteen years.
So anyway a few years later I've gotten out of comics and then gotten back in again, and one day I get a package from La Jolla, California. I open it and there's a little letter (that has been lost to the ravages of time) mentioning that he knew I loved comics and thought I might enjoy what was sent, and it was signed by Jim Lee. Inside was an issue of Gen13, my first exposure to it, signed by writer Brandon Choi. I read Gen13 from that point on until I quit comics again a few years later, and I've been in and out of the book through its most recent relaunches.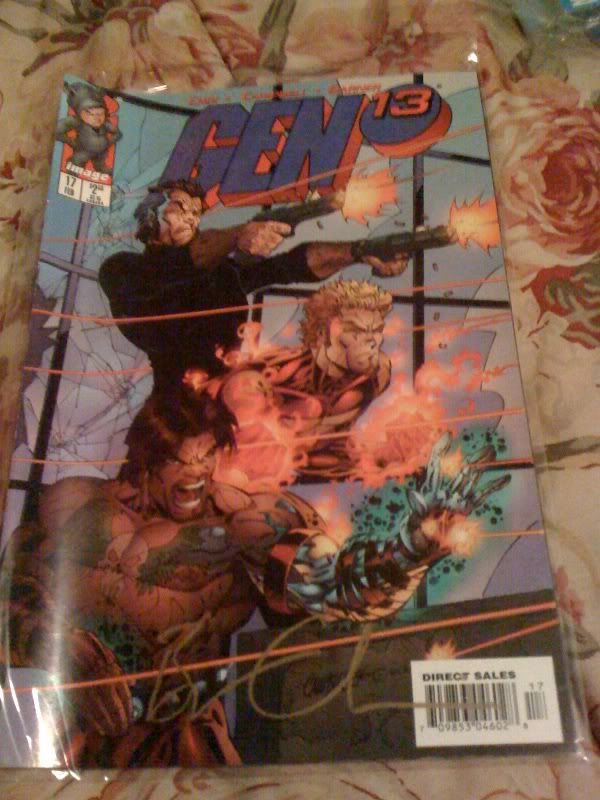 Now I mean, I have never met these guys, I have no personal interactions to judge them by. Heck, I can't even prove that the signatures are legitimate, but that has never mattered to me. As a kid I got autographed comics from someone that I would discover years later to be one of the hugest artists of the nineties, each of them personalized, and attached to each so many memories. These titles were personalized to me at a time when the only connection I had to the books was the characters, it made the nine year old in me care more about these books just out of how special they were.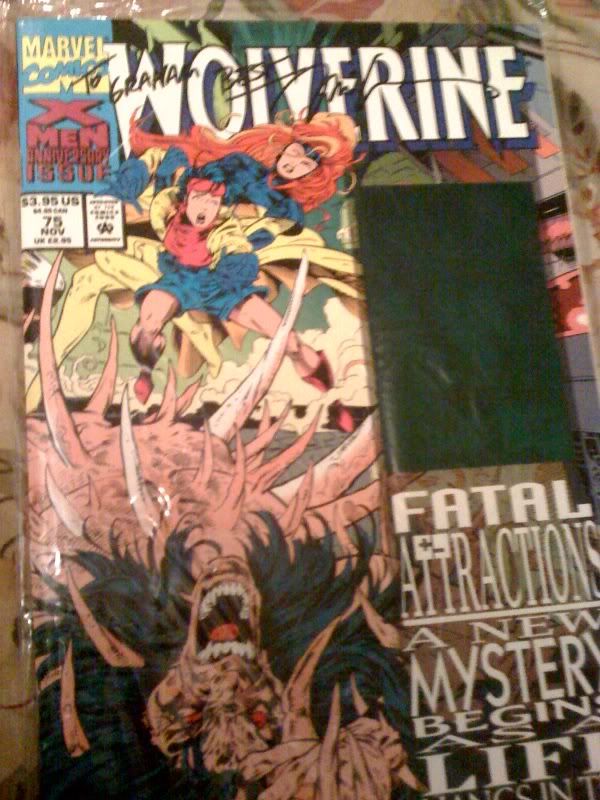 More so then the holographic cards on the covers (which at nine was pretty damn bad ass!), or the wrap around covers, or the fact that people were dying left and right and that one of my first ever exposures to Wolverine was him popping bone claws! These books would have been under the guidelines of "Just another comic" to me if not for the signatures, not for lack of awesome moments, but for the fact that I was reading Superman books every week that were having just as many awesome moments (Reign of Superman, FTW).
No, Jim Lee made me an X-Men fan for life with a few strokes of a pen, and I would love to meet him one day, shake his hand, and thank him for the gift he gave me. I can't imagine my life without being a fan of the X-Men, and it was his tiny gesture that knocked down the first domino. And he probably won't read this, or even hear about this, but I'd just like to say one thing, from the bottom of my heart.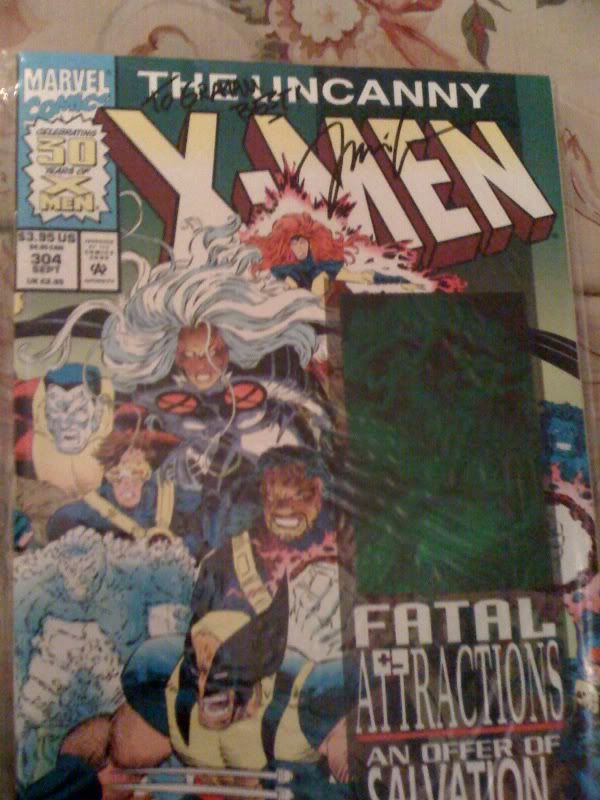 Thank you, Mr. Lee, thank you for taking the time out of your day to sign a few books for a little kid you had never even met. Thank you for the kind gesture that has insured that you will have a lifelong fan in me. Thank you for simply being awesome.
The Gold Standard
Tags: Gold Standard, Grey Scherl, Jim Lee