Spoiler Warnings: Who Rises From The Grave In Amazing Spider-Man #637 By Joe Kelly And Michael Lark?
|
Kaine, having died at the hands of Sasha to resurrect Segei, rises from the grave with the narration that his web has not yet been cut. He's grown a few more eyes, his fingers are all talony, and he's apparently the new Tarantula.
Some guys just can't get a break.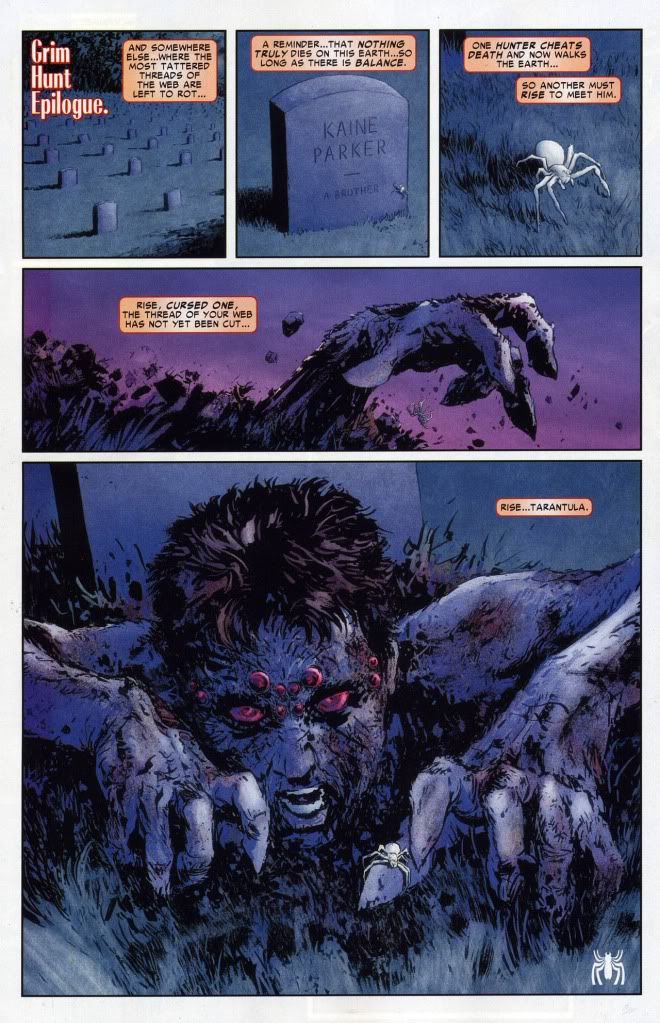 Tags: Amazing Spider-Man, Joe Kelly, Michael Lark, Spider-Man, Spoiler Warnings