Chaos War: the Chaos King vs. Marvel's devil
|
Marvel's Chaos War event continues to unfold. A one-shot shot spotlighting the Chaos King will be part of the fun. From Zenn-La in chapter one to Earth and the Impossible Man in chapter two…
Every story has a villain, and this November, writer Brandon Montclare and artist Michael Kaluta give readers an introspective look at the one behind the Marvel Universe's latest cosmic event in the over-sized one-shot CHAOS WAR: CHAOS KING….
…"The third chapter takes place in Hell. The cleverest way to put it is that it puts [The Chaos King] square against the father of the Son of Satan."
Interesting.
For those that don't remember who the who the Son of Satan character is, check this out.
Source: Marvel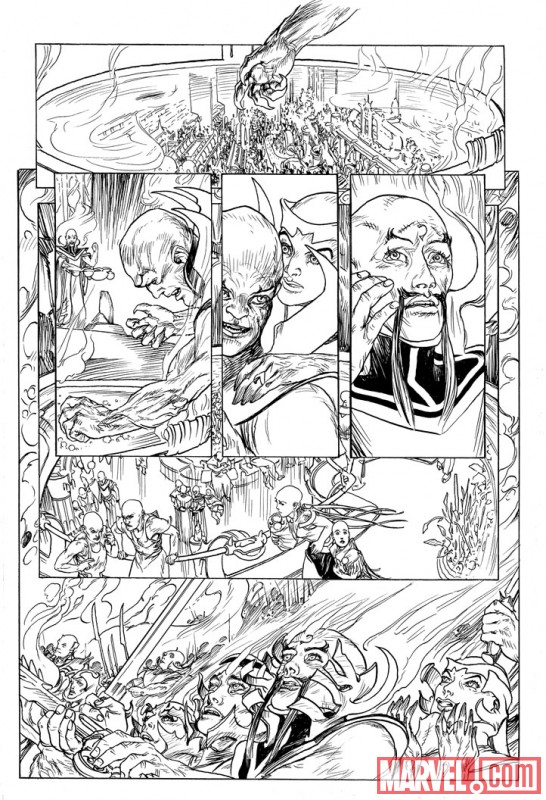 Tags: Chaos War