Mike Noyes' Top 10 Films of 2013
|
I'm not sure what this says about me, but for a while now I've been in a strange place. I used to love indie films and hard-hitting dramas. I could watch them all day and all night. Perhaps I worked at a movie theater too long, perhaps I took one too many film history and criticism classes in school, but lately I feel like all I've wanted to watch is comedies and action films. Films that don't require a lot of thought and are very entertaining.
Maybe I've been depressed and didn't want a reminder of that, rather an escape. Maybe I hit a point where I'd seen one too many serious films and hit a wall and needed a break. Maybe I've just a been a lazy film viewer who didn't want to think about what he was watching. Or maybe I'm just a sucker for the kinds of big budget summer films that have been coming out the last couple years.
Whatever the reason, my top ten list for 2013 certainly reflects the mood I've been this year. Luckily there are still a couple serious worth while films (most of which have come out in the last month or so) on this list so I don't lose all my street cred.
10 Thor: The Dark World
As much as I am a huge fan of the Marvel Cinematic Universe as well as Marvel Comics, I have never been a fan of Thor. I always thought he was a pretty stupid character. So I was surprised how much I enjoyed the first Thor and I was shocked that I liked the second one even more. Wall-to-wall great action scenes and shockingly funny. I really wasn't expecting that. Still, when Natalie Portman yells, "Thor!" it makes me laugh at the absurdity of the whole thing.
9 The Hobbit: The Desolation of Smaug
I'm still not sure why Peter Jackson felt the need to turn a 300 page book into three long ass movies. That said, I really enjoyed the first Hobbit, and I enjoyed this one even more. I'm not a die hard fan of the books, so the creative license he took with adding characters didn't bother me in the least. My only beef with this film was it's complete lack of ending. It didn't even pretend to try and end. It just stops mid scene and cuts to credits. I know this is the middle part of a trilogy, but you still need to properly end your film!
8 This Is The End
When I first saw the trailer for this I knew I was going to love it. Some of the funniest comedic actors working today trying to survive the end of the world? Sign me up. But not only did it deliver, it exceeded in every way possible. I haven't laughed this hard in a long time and it only gets funnier with further viewings.
7 Star Trek Into Darkness
I read that Star Trek fans recently rated this the worst film in the franchise thus far. Those people are crazy. J.J. Abrams has brought life back to a dead series and is bringing the world of James T. Kirk and Spock and all the rest to a whole new audience. I love what Abrams has done with Star Trek and I really hope he can bring the same level of energy to Star Wars.
6 Iron Man Three
Shane Black took what Jon Favraue started and completely made it his own. This is as much a Black film as it is the next film in a franchise. Seeing Tony Stark stripped of everything and left with only his wits to save the day (until the obligatory big giant battle at the end that is) was very refreshing. While not as good as the first film, this one easily beats the pants off part 2.
5 Inside Llewyn Davis
It's been a few hours since I saw this and I'm still thinking about it, still thinking about how I feel about it. I know I liked it, that much is for sure. But how much did I like it? I know it deserves to be on this list, but does it deserve to be higher? Lower? Where ever it belongs, right now I feel like it belongs here. This isn't The Cohen Brother's best film, but it's certainly a great one. Oscar Isaac is amazing. In fact, just about everybody is. The story is a sad one and it kind of meanders about just as Llewyn Davis does. It seems just as I'm trying to figure this film out, Llewyn Davis is trying to figure himself out. And the soundtrack is easily the best of the year.
4 The Wolf Of Wall Street
After his cute children's film, Hugo (which also made my top ten list), Scorsese is back to what he does best. Telling epic tales about horrible people. This time around he does for Wall Street what he's done for the mob time and time again. If anyone has any questions about Jonah Hill's acting ability, this film should quell all doubters. The scene where he and DiCaprio get in a fight while high on quaaludes alone is worth the three hour running time.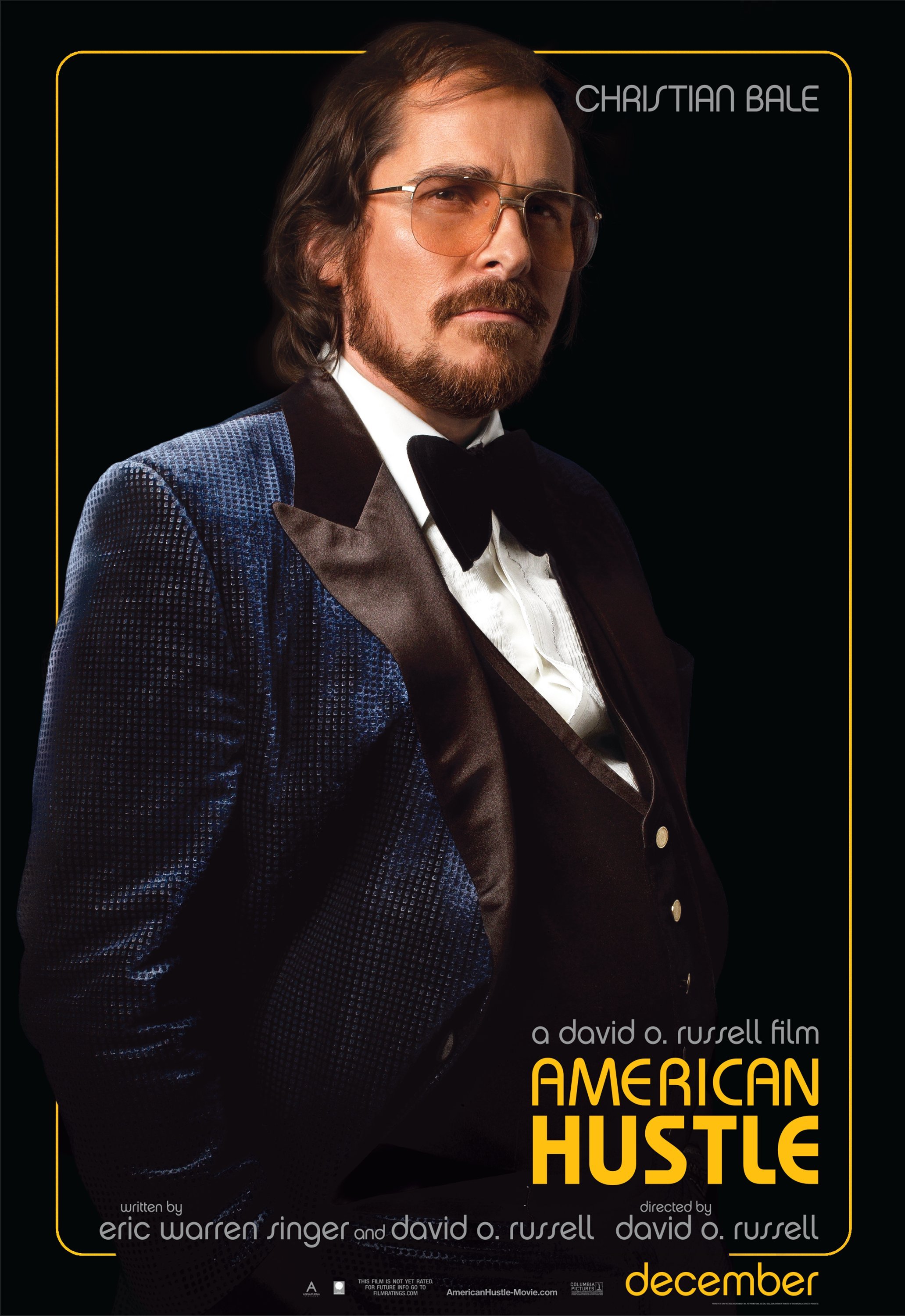 3 American Hustle
All while watching this film I kept thinking, "This is David O. Russel's homage to Martin Scorsese." It very much felt like a Scorsese film in the way the drama built and with the voice over from different characters. This is a really good film that is elevated to greatness by the phenomenal performances given by all involved. Russell has certainly proved one thing time and time again, he knows how to get the absolute best out of his actors.
2 Spring Breakers
When I first saw trailers for this I thought it looked really stupid. Three girls commit a robbery to go on spring break in Florida? Sounds terrible. But Harmony Korine both surprises and delights with this twisted film. James Franco is in a rare form here. This film has some of the best scenes I've seen on screen in a long time. Absolutely a must see. Rarely do I walk out of the theater with my mind blown the way I did walking out of this one.
1 12 Years A Slave
This is usually the kind of film that bugs me. It's a film that, based on its subject matter, demands to be loved and lauded, and if you don't love it that basically makes you a bad person.
That said, Steve McQueen has made such an amazing film that all of that gets thrown out the window. Don't love this film because people will think you're a racist if you don't; love it because it is, hands down, the best film of 2013. Chiwetel Ejiofor gives the best performance I've seen all year and he is surround by a very stellar cast. This is not the kind of film you watch and enjoy in the traditional sense. It's a very unpleasant film and many people will find it hard to sit through. But it is an important story, an important, albeit very dark, part of America's history, and it needs to be known.
Tags: 12 Years a Slave, spring breakers, Star Trek Into Darkness, This Is the End, Thor: The Dark World