Tuesday Raw Roundtable: Post-Wrestlemania 31 Show Features Exciting Storylines, Brock Lesnar Suspension
|
What did the Pulse Wrestling crew think of the first Raw after Wrestlemania 31?
Darren Paltrowitz
The RAW after Wrestlemania is always my favorite RAW of the year. Traditionalists may criticize the crowd for being out of hand, and generally doing the opposite of what they are supposed to do, but I usually find it entertaining and refreshing. Otherwise, WWE Creative will continue to think it's just the "Internet Community" that thinks low of Roman Reigns and John Cena — it's actually the people willing to spend the money for Wrestlemania, the post-WM RAW, and the related travel.
It was great to see Adrian Neville and Kalisto move up to the main roster — even though both have already been on non-NXT programming — but sort of disappointing that we didn't see more new faces given all the replays and stalling during the show. It is obvious that this crowd would have been more accepting of "new" faces, especially new Divas. Hopefully the on-going "wave" during the main event makes that point. I have never seen wrestlers stop a match like they did on live television during the wave.
RAW aside, I am hopeful that WWE is going in a better direction post-Wrestlemania. The belts — for the moment, at least — are on interesting characters. Most likely more new people are being called up soon. The "suspension" of Brock (who is clearly one of the top babyfaces) ought to clear some time to work in some new storylines.
And to echo the crowd, Sheamus did look "stupid" and New Day definitely is not working.
CB
Very solid Raw especially Bryan vs. Ziggler, the Lesnar stuff and the successful debuts of Lucha Dragons and Neville.
This Raw was everything I expected for the most part. The crowd is usually what makes this show the best of the year and they didn't let anyone down this time around either. Cena and Ambrose put on a hell of a match. The tag match was pure fun and chaos to introduce us to the Lucha Dragons. We had Neville's debut, along with finding out that gravity has seemingly forgotten about him. And we got some of the delicious, delicious destruction that only Brock Lesnar can bring. Overall? A very good Raw that suffered toward the end a bit. As for the Sting segment, I am sure if we didn't have all of the montages in the episode, we could have fit that in somewhere as it was about that short.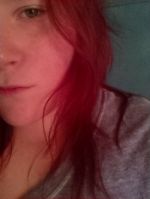 -Paul Heyman and Brock Lesnar starting the show with invoking the rematch clause was nice, it set the tone for the rest of the evening as the match was slated for later on Monday Night.
-Dolph Ziggler v. Daniel Bryan, as the last two men standing for the IC title on Sunday night, battled again Monday and put on a great match with Bad News Barrett, the former champion, on commentary. After Bryan picked up the win Barrett came in and began to deliver a beating when Sheamus returned and beat everyone down. His new looked caused a "You look stupid" chant but his apparently meaner attitude could do wonders for him.
-Kalisto, Sin Cara, Kofi Kingston and Big E v. Cesaro, Tyson Kidd, Viktor and Konnor was a fun match, especially with the crowd behind the luchadors. Seeing the luchadors win with their tag partners for the night was great.
-When it was time for the WWE World Heavyweight Championship match Rollins backed out, feigning jet lag, which drove Lesnar into a rage. This caused Lesnar to take out J&J security, rough up Rollins (who escaped the worst of it) flip the announcers table onto said announcers, leading to his suspension. (part-time work must be rough.)
-Damien Mizdow v. Stardust was fun, allowing us to cheer for Mizdow after his split from Miz, however Miz's attack on his former stunt double/ personal assistant looks to be setting up for a long rivalry between the two and I can't wait to see it. I'm still waiting for Stardust and Gold Dust to face off again.
-Neville v. Curtis AxelWhy do names get dropped when coming from NXT to WWE? Adrienne Neville debuted, simply as Neville, and beat Curtis Axel in a quick, fun match.
-John Cena v. Dean Ambrose was, in my opinion, the best match of the night. Both men put on a great show and even shared a moment of respect after Cena pinned Ambrose. I worry they will continue making Ambrose lose but his loss on Monday night seemed to upset him quite a bit. Perhaps we will see a more viscous Ambrose as a result?
-AJ Lee, Paige & Naomi v. The Bella Twins & Natalya was a good match and was given a good amount of time. The Divas division is slowly on the rise and so is the number of challenged for Nikki's title. (Could the arguing lead to Brie taking the title?)
-Gold Dust v. Rusev was pointless. What happened to the Gold Dust and Stardust angle? Forgotten? Ridiculous to give Rusev the chance to destroy someone, just because.
-Roman Reigns, Randy Orton & Ryback v. Rollins, Big Show & Kane. Did anyone else notice that Rollins wasn't too tired for this match? I'm happy Reigns, Orton and Ryback won but, like everyone else, I'm tired of the predictability of it all.
Brian Mitarotondo
Damn I love the Raw after Mania! Three hours of Raw isn't a bad thing when the show is as jam packed as this one was.
Brock is the most over guy in the company right now, and up until 2 days ago he was supposed to be a heel. It's amazing how quickly things can change in the WWE.
The IC title match was very good, I just hope that isn't the end of Bryan v Ziggler. They need 20 minutes on a ppv to really steal the show. I am glad Sheamus came back as a heel, but I don't like the fact that he is going to jump ahead of Ziggler now. And he does look stupid.
LUCHA! LUCHA! LUCHA! LUCHA! Kalisto makes Rey Mysterio in his prime look slow. The Dragons should be the tag champs by the end of Extreme Rules. And seriously, enough with the New Day already, it isn't working.
Rollins as the weasel champ afraid to fight only works with Brock. Now that he is out of the way for a few months, Rollins needs to be in the ring, where he is at his best. That was a good storyline to get Brock off of TV for a while. Also, I love when Brock goes on a rampage like that because it is believable. He looks like he could really snap at any moment. Paul Heyman's performance during Brocks assault was gold. And Cole's shoe flying off was a happy accident that made that F5 perfect.
Was it just me, or did it sound like Mizdow is already losing some momentum? The crowd just didn't seem that into him tonight.
Neville is the most athletic guy in the company, hands down. I hope he doesn't get lost in the forest of giants the way so many other smaller, athletic guys have in the past. And what happened to the Adrian?
It sucks that they fed Ambrose to Super Cena for his first US Title defense. A very good match, but I don't know why they insist on burying Dean Ambrose. He is better than this.
The Diva's match was solid, but with the high profile of NXT tonight, I was really expecting Charlotte to make her debut. And it looks like the Bella break up is going to start……again.
Rusev squashing Goldust was unnecessary, but at least it wasn't Swagger again.
The main event was good, not great. And I think it is time for the crowd to lay off of Reigns a little bit. You got what you wanted people, he didn't win the title. Now lets see what he can do. Give him a chance.
This was a great start to the new WWE year, lets hope they can keep the momentum going.
Steve Berkman
Excellent Raw, but that's what we expect the night after wrestlemania.
Excellent match quality, but that's what we expect the night after wrestlemania.
Set ups for multiple feuds, attempts to make the mid card titles relevant and a crowd that speaks their mind, but that's what we expect the night after wrestlemania.
Roman Reigins featured in a six man tag main event in front of a crowd that everyone on god's green earth knew would boo him out of a building? Not what I expected the night after wrestlemania.
I know that they know better, but we're not even a week in and they're working to prove me wrong. Reigns can't continue down this path and be the next Cena, the next über babyface. It's not who his character is. Big Show and Kane still in main events? This is the new season. Time to shake things up.
Also, give Neville his first name back. Neville is a silly name to shorten down – it IS a first name. It's not going to strike fear into the heart of his opponents. We'll give it time to flesh out, but you can't throw a cape on a guy and just say "that's the gimmick".
Jared Doucet
I havent watched Raw yet but this appeared to be one of the best RAWs in a LONG time…..like a PPV worthy show to be honest