Tuesday Raw Roundtable: Final Build To WWE Extreme Rules 2015 (John Cena, Randy Orton, Seth Rollins, Kane, Dean Ambrose)
|
What did the Pulse Wrestling crew think of the show?
Darren Paltrowitz
As with last week, there were a surprising number of enhancement matches this week. Poor Zack Ryder. Poor Curtis Axel. Poor Adam Rose, who now appears to be saddled with Rosa Mendes.
I was surprised that Miz beat Mizdow, considering that The Miz is going to be occupied with doing movie press for the next few weeks.
I was also surprised that A New Day topped the Lucha Dragons to become #1 Contenders – – two heel teams competing, eh?
Randy Orton's recurring "RKO out of nowhere" spots were surprisingly entertaining. Poor Heath Slater.
Nice 15-second cameo by The Prime Time Players. On second thought, poor Prime Time Players.
I am not psyched for the pay per view event on Sunday as a result of tonight's episode, but I still remain hopeful that more NXT call-ups will happen soon.
CB
Solid Raw tonight. Also, I had some passing thoughts on Heath Slater.
Vastly underutilized, definitely underrated, and I've always been entertained with how he maximizes whatever he is given even if it is glorified jobbing. I remember the stuff leading to Raw 1000 where he was wrestling Vader and all those legends, and it still cracks me up.
Plus Clem Layfield and The Union Jacks!
Anyway, props to Heath Slater for taking his minute on TV tonight and selling brilliantly like always.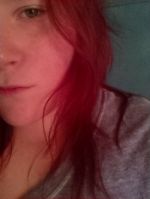 Orton opening Raw inside the Steel Cage was cool, but the fact that he was still separated from his prey- Seth Rollins, left this opening segment to be too much talk and not enough action.
Harper v. Ambrose battling it out next was a disappointment for me, these two could put on great matches, if only booking and creative would allow them to do so.
New Day v. Lucha Dragons was like most of these matches lately, a few fun moments but I really just didn't care.
Fandango and Curtis Axel had one moment to remember in my eyes- Axel mocking Fandango's dance moves. That's it.
Triple H returning to Raw– Well there really was no "exciting news" about Tough Enough that hadn't already happened on the internet. Kane and Rollins interrupting showed cracks in the Authority but the funniest moment was "If we wanted to, we could have made El Torito champion."—Kane to Rollins.
Naomi v. Brie Bella– I was actually please with this match, not overly so, but it was a solid match, a good amount of time was given to the divas, and it showcased Naomi's new heel turn and attitude. It also set the stage for the Divas to collide in the future, again and again, thus setting up some build-up for this feud.
Bo Dallas and Roman Reigns was funny, if only to see Dallas be speared and to hear Roman mock Bo's high-pitched, motivational voice. Overall, pointless though.
Sheamus v. Zack Ryder was not really a match, but it served to make Sheamus more of a heel and invest in the upcoming PPV match with Sheamus and Ziggler. Ziggler came out and battled Sheamus back who was bullying Ryder, also furthering the feud.
John Cena's open challenge for the US title is great, it allows different stars to come out and showcase their skills but Kane coming out was a surprise, it also lead to Cena winning only to be victimized by Rusev backstage.
Miz v. Mizdow for the "Miz Brand". This should have been great. This should have been funny. Instead, it was a let down. Summer Rae slapping Mizdow and helping Miz win was just bad booking.
Ryback v. Adam Rose was pointless, it was a beat down, nothing more.
Dolph Ziggler v. Seth Rollins was a good way to end the night, allowing Sheamus to interfere and cause Ziggler to lose would further their feud going into Extreme Rules. Having Kane come down in an attempt to get his hands on the smart-mouth Rollins was nice and Rollins, lowering the cage as protection lead to his ultimate undoing as Orton slipped in just as the cage locked into place. It makes me wonder, did Kane and Orton work it out beforehand? Is this foreshadowing for Kane leaving the Authority altogether? Or will we see Kane stick to his safe zone as a corporate man and Authority lap dog as the Master of the Gate at Extreme Rules?
Raw was a better than normal show, which isn't saying much, but still something. No Daniel Bryan due to the injury situation but also no Neville which was a bit oddd. I also thought it was odd to job the Lucha Dragons here too, which combined with Neville doesn't bode well for the latest NXT call-ups.
Randy Orton has no chance on Sunday but they did a decent job of causing some dissention where maybe Kane could be seen as turning.
Pat Metalhead
Last Raw before Extreme Rules. Used to be it was THE moment to hype up the upcoming PPV, but I'm not really holding my breath anymore. Anyway, we open with…
RAW is Talking. Orton is in the cage, he talks, Rollins comes out, he talks, Orton vows to RKO everything in sight tonight (including Rollins). Wasn't bad I guess, just the usual stuff we've heard a thousand times before at the opening of RAW. Hey, at least they're actually hyping their PPV Main Event this time.
Central storyline this evening is the Rollins/Kane conflict with Triple H intervening. Actually some fun stuff, specifically from Kane who showed some fire (no pun intended) on occasion. « We could have made El Torito champion if we wanted to ». Haha, yeah good one. Expect The Big Red Monster to be back soon.
Harper and Ambrose had a scuffle to hype up their upcoming match. Short and sweet, their match should be fine if given some time.
Number 1 contender match between Lucha Dragons and The New Day was fine, they're not doing a bad job in turning The New Day, Lucha Dragon were protected… and then Orton came out and RKO-ed Woods and Kingston. OH COME ON ! What the hell do you have against your tag team division WWE ? It wasn't enough that Orton jobbed out the Champions last week ? Now the challengers had to be made to look like losers too ? Who does this benefit ? Completely senseless.
Fandango is getting a new push, squashed Curtis Axel (who else). I suppose he'll be inserted into the IC title chase. (Not the US title cause there is no chase, Cena wins, that's all, thank you very much).
Kane is made guardian of the gate.. Ooooh the suspense is killing me.
Naomi had a fun little match with Brie Bella. Credit were credit is due, Naomi shows some potential as heel. But does that mean the Bella's are turning face ? THE BELLA's ??? I'm confused.
Reings punched Bo's lights out, short and intense, that's the way to book Reigns. But he's still facing The Big Show at Extreme Rules. And I'm still not interested.
Sheamus destroyed Ryder, nothing wrong with that. I don't know why everybody is complaining, Sheamus is funny as hell right now. What ? He isn't supposed to be funny ? Oh. Sorry then. Ziggler interferes. I don't know about this one, if they play this right this could actually be fun. Oh wait, no, not supposed to be funny. Sorry again.
Cena's open challenge is answered by… Kane ? Kane comes out like he has something to prove but ends up losing of course. Not bad actually. After the match, backstage, Rusev attacks Cena from behind. Oh the dirty scoundrel. Russian Chain Accolade on Cena. Or something.
In a match to determine who gets the Miz brand, Miz faces Damien Sandow with Summer Rae. Match lasts all of three minutes, Summer Rae turns on Sandow, Sandow looks like a fool. Miz celebrates and then gets RKO-ed by Orton, making HIM look like a fool too. Summer Rae has no clue, neither do we. Yes WWE just destroy your mid-card, that'll be a big help.
Bray Wyatt cuts a promo. Don 't ask, I have no idea what he was talking about.
Main Event, Rollins vs Ziggler, match was fine, but nowhere near what those two are capable off, Sheamus distracts Ziggler, Rollins makes the pin, can't shut up and leave well enough alone and continues to taunt Kane, Kane comes out so does Triple H, Rollins orders the cage lowered… SURPRISE, Orton is standing right behind him, RKO, Kane smiles. And yes, nobody was surprised by any of this. The execution (no pun intended) wasn't bad, but all is oh so predictable.
To be fair it wasn't THAT bad, at least some efforts were made to hype the various matches. Of course wrestling wise there was not much to write about, and any progress that might be made on the one side gets completely negated by idiotic booking on the other side. Kane will turn and revert to his former self, Cena will continue to win, Rollins/Orton will be a non-finish of sorts and meanwhile (almost) everything else gets buried. Did i say I'm confused already ? Never mind