Tuesday Raw Roundtable: Sami Zayn Debuts, Bret Hart in Montreal, Dean Ambrose Ascends To Main Event
|
WWE had another new Raw on Monday, what did the Pulse Wrestling crew think of the show?
Darren Paltrowitz
As usual, "Raw" was a mix of hits and misses for me. The crowd was more entertaining than some of the segments and matches.
The New Day (New Day? A New Day?) are doing great as heels. I was impressed by their match with Randy Orton and Roman Reigns.
Dean Ambrose's addition into the main event for Payback was an excellent move. The way the crowd was behind him ought to show that Ambrose is ready for the upper card.
Sami Zayn was excellent, and John Cena made him look like a top guy. I don't think it's just French Canada that's going to embrace Zayn — but it's unclear if this match was his official call-up to the main roster. If it was a proper main roster move-up, and the creative is good and focused, I foresee Zayn being a top babyface within six months, appealing to both kids and marks.
Neville, who apparently is done with NXT, seems to be as over as Dolph Ziggler. He may not be winning the majority of his matches, but they are making him look like a top guy.
Bad News Barrett, now acting as King Barrett, cut the usual strong on-the-way-to-the-ring promo. Barrett is extremely talented, but it didn't make sense for him to be in a tag match.
Sheamus, who Barrett tagged with against Neville and Ziggler, has so much "X-Pac heat" that he is unwatchable. I can't believe I'd rather see the overly-smiling babyface Sheamus, but I do.
Remember the whole "#GiveDivasAChance" campaign? Well, there wasn't even a Divas match tonight. The Bellas got jumped on the way to ring by Naomi and Tamina before a match could start. Michael Cole seemed to hesitate to recall Tamina's name, which did not seem like a work.
The other Diva I recall seeing, Natayla, was only observed as she third-wheeled Cesaro and Tyson Kidd, who got the best match possible out of The Ascension.
Heath Slater kept the streak going with three straight weeks of being interrupted on the way to challenging Cena for the U.S. title. I'm glad that Slater is getting mic time, but am confused as to why crowds don't like him more. #GiveSlaterAChance
Speaking of the segment with Slater, the Bret Hart cameo was nice. He definitely did help get Zayn over.
Fandango's match with Rusev was less of a squash than I had counted on. His briefly getting Lana to do the Fandango dance was entertaining (to me).
Ryback was booed during his promo about Bray Wyatt, which I enjoyed, but I found his handling of the chants to be impressive.
The "R-Truth is afraid of spiders" factoid was brought out again tonight, which may be lame, but at least Stardust got a win because of it.
Rollins and The Authority is a great collective of heels, but I'm tired of seemingly every "RAW" episode opening and closing with them.
Wherever you folks are, you are missed:
– The Lucha Dragons
– The Prime Time Players
– Damien Sandow
– Curtis Axel
– Zack Ryder
– Daniel Bryan
– Christian
– Mark Henry
– Bo Dallas
– Goldust
– Alicia Fox
– Emma
You weren't necessarily missed, but you were noticeably absent:
– Big Show
– The Miz
– Adam Rose
– Rosa Mendes
– Los Matadores
– Jack Swagger
– Uso #1
– Luke Harper
– Erick Rowan
– Summer Rae
– Paige
Did they ever explain why Zeb Coulter is still away?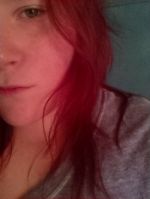 Opening Raw with Randy Orton is best for business. Adding Roman Reigns (and pending match tensions) helps. Adding the New Day? It all went South there. It was a good twist but really, the New Day needs to be good without showing up just anywhere.
The New Day v. Randy Orton & Roman Reigns– was an okay match, it helped set up more issues between Reigns and Orton going into Payback but the routine of "these guys are opponents at a pay per view, let's make them tag partners!" is getting old. Actually, it's been old for a while.
Ryback & Bray Wyatt– my only response to this is what the heck? This seems thrown together, the promo, despite Ryback doing his best against the fans response to him, was just kind of a let down.
The Ascension v. Tyson Kidd & Cesaro– The match wasn't great, it wasn't terrible, it was just there. And it made the Ascension seem less impressive which is not what they need at this point.
Seth Rollins v. Dean Ambrose– I've said it before, I'll say it again, I'm a total Ambrose fan. With Ambrose and Rollins in the ring there is no disappointment. It was a great match, the stipulation making it even better. The victory for Ambrose was the icing on the cake.
Rusev v. Fandango– the match was just there, though Fandango did show some good moves. The potential break of Lana and Rusev is interesting, I am more interested in that at this time.
Stardust v. R-Truth – there was no point to this match, the spiders only made R-Truth look weak and Stardust look goofy.
John Cena Open Challenge– I was cheering just as much as everyone else when Bret Hart's music hit. Slater coming out and getting knocked aside was funny (Slater needs some good booking but he's taking his jobber status with grace.) seeing Sami Zayn come out was awesome, the match was fantastic and it was a great spot for both men.
Nikki Bella v. Naomi– the continued heel turn of Naomi, involving Tamina was nice, it will build a further issue for all four women and hopefully allow them the chance to show they can wrestle.
Neville & Dolph Ziggler v. Sheamus and Wade Barrett– a good match overall, adding tensions to the respective rivalries was nice but I'm tired of all the "surprise" tag team matches.
Roman Reigns v. Randy Orton – the second time these guys were in a match tonight was a good angle set up for everyone involved at the Payback ppv to get in each other's faces but the match itself was really an afterthought. Having Orton, Reigns, Rollins and Ambrose all in the mix will make for a good show at Payback, allowing them to mess with each other before hand will only grow the rivalries and tensions.
John Turnbull
This is a great Raw if you like Roman Reigns, Randy Orton or Seth Rollins, but not so great if you like a bit of variety in your three hour broadcast. Seriously, with the depth of talent that WWE have in NXT it's a crime to have three guys dominate over an hour of prime time TV.
On the positive side, New Day are building themselves up as a strong heel team, with Big E displaying some impressive power moves as Woods and Kingston fly around the ring and play heel in peril. Kidd and Cesaro continue set the standard for tag team wrestling in the WWE, even against glorified jobbers. Ambrose and Rollins have good chemistry in the ring, but it feels like they're holding back a few tricks for the next big PPV match. The Bret Hart appearance was a good intro to Sami Zayn, although Zayn's match with John Cena could have been improved by Cena selling a move for more than three seconds. Somewhat unbelievably, Heath Slater is more entertaining than he has been in some time.
On the downside, The Ascension don't look anything like a credible threat, and Connor seems to have actually lost muscle definition since joining the main roster. Man-boobs, anyone? Rusev vs Fandango was a complete waste of time, and I've grown bored of whatever it is Stardust is doing at the moment. Ryback should never again be allowed to speak, although his impending feud with Bray Wyatt could produce some nice, hard-hitting matches.
Overall not a bad episode of Raw, but not a patch on the weekly greatness that is NXT.