Tuesday Raw Roundtable: Authority Returns, Daniel Bryan Steps Away, Ambrose Shines In Hometown
|
WWE had another new Raw on Monday, what did the Pulse Wrestling crew think of the show?
Darren Paltrowitz
I may be sounding like a broken record, but "RAW" does not need to be three hours.
Positives about tonight's episode:
– The announcement of Elimination Chamber as a WWE Network-only event is very smart. A lot of people have been clamoring for network-only content, and a lot of people miss that particular pay-per-view.
– I like a little bit of comedy in my wrestling, and the Axelmania-Mandow tag team is a good change of pace. It is a shame that they are being relegated to the pay-per-view pre-show, and are being wasted on a "feud" with The Ascension.
– New Day are doing great as heels. Two of the three are excellent on the mic as heels. And those same two of three are also great in the ring. It's questionable why that third member is needed as "the muscle," given that they're supposed to be a cowardly heel team. Per their match itself, Cesaro was excellent, as per usual.
– Neville definitely shined in this week's John Cena U.S. Open challenge match. It is amazing how over he is without having mic time or vignettes.
– Dean Ambrose wasn't only that popular because he was in his hometown, rather he is that popular in general. Whatever it takes to keep him in the upper-card needs to be done. Even if it's keeping him in gimmick matches.
– J&J Security was surprisingly great in their match against Ambrose. Those two remain better workers, or at least more exciting to watch, than a lot of the main roster.
Negatives from tonight's episode:
– Daniel Bryan's situation is sad for all parties involved. If I were a betting man, I would not bet on him returning as a full-time wrestler. If that were the case, there's no reason he couldn't act as an on-screen GM.
– The only time the Divas got tonight — aside from Natalya being at the ring with Cesaro and Tyson Kidd — was the Brie Bella versus Tamina match. Awful match. Plenty of Divas that put on a great match are just sitting there. In addition, the two Divas who wrestled in this match are neither the champion or the #1 contender.
– The build-up for the pay-per-view was light aside from the four-way main event and Cena-Rusev feuds. Those matches are not what I will be watching for, if I do watch.
– Bray Wyatt cut his usual meandering promo. He is very talented on the mic and in the ring, on top of having a unique look, yet he's been held back with bad creative for a few feuds now.
– I am a huge Prime Time Players fan, but it is unclear if they are feuding with anyone. They cut a promo riffing on the New Age Outlaws and DX stating that they are the next tag team champions. Yet the tag champs are in a feud with Cesaro and Kidd, and the secondary tag feud is on the pre-show with Axel and Sandow against The Ascension. This also leaves out The Lucha Dragons, who were received very well in their last few televised matches.
– Erick Rowan and Luke Harper are back together without any sort of explanation. Sure, they got back together on Smackdown last week, but remember how they were building up Rowan as being an intelligent, multi-talented savant?
– Where are all of the NXT call-ups? Tyler Breeze has been working house shows for quite a while. Like Breeze, Charlotte did once have a match on "RAW." Sasha Banks is definitely ready. Bayley is ready and would fill a void currently present with clear-cut Diva babyfaces. Finn Balor is obviously ready. Enzo Amore is over, as is Colin Cassady. There is no reason that more of these folks can't get called up, even if it is just for "Superstars" matches.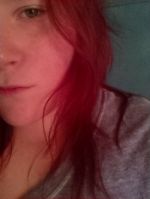 Triple H Kicks off Raw- It was nice seeing Triple H back, even better to see the growing conflict within The Authority and satisfying to see Triple H book his men in several matches. However, am I the only one who felt that, since we were in Dean Ambrose's home town, he should've been in the main event against Rollins?
Dean Ambrose v. J&J Security- I'm glad Dean was in a match but this one seemed pointless. Let's put the hometown boy in a match against what is basically the two whipping boys of the Authority. Nice to see him win, nice to hear the crowd explode but still, kind of a pointless match.
Dolph Ziggler v. Bad News Barrett- Sheamus on commentary was a cheap way to try and push the Ziggler v. Sheamus angle. Ziggler losing (after a distraction from Sheamus) was an obvious conclusion, as was the beating Ziggler received at the hands of Sheamus after. If Neville had arrived and made the save I could have lived with this booking decision but was disappointed overall.
Fandango v. Erick Rowan- Okay, is the Wyatt family back together or just Rowan and Harper? The quick win showed Roawn's strength but did it seem a bit like a bully beating on the nerd? Fast and brutal. Didn't Rowan say he "hates" bullies in the months since the split from the Wyatts? It seems that Rowan and Harper are paired together to keep both of them moving forward but still, this match could've been better and the building storyline could have been clearer (if there is even a storyline.)
John Cena v. Neville- At this point, Neville not coming out to save Ziggler and face off against Barrett makes sense but a win for the young star would've more than made up for it. Instead we had Rusev, without Lana, ruin the match for both stars. The match was one of the best all night. I was disappointed in it's finish but at least this interference built up the impeding "I Quit" match at Payback.
Roman Reigns v. Kane- Another of the matches made at the start of the show I had hoped this would be a good match. Instead it was Reigns showing his strength and tearing down Kane's credibility in the process. Kane did get some pretty good shots in but, in the end, Reigns stood tall over the Director of Operations.
Brie Bella v. Tamina- I like this new angle with Naomi and Tamina being a "real" family and fighting against the Bella's. However, this was a repeat of the past when Tamina was paired with AJ and beat the Bella's the same way. Same storyline, just a different player when you take out AJ and put Naomi in her place.
Macho Mandow v. Curtis Axel- Booking, you're killing, no wait, have killed any of Damian Sandow's momentum. Adding Axel and Sandow together isn't the worst decision, but having them face off against the Ascension on the pre-show for Payback, as well as having them be billed under "Macho Mandow" and Axel's continuing "Axelmania" gimmick makes all of these guys look goofy, not entertaining or impressive.
Daniel Bryan's Announcement- I know some people are tired of Bryan always getting over but that doesn't change the fact that he's a great wrestler. Or that he's doing the best thing for the IC title and his health by relinquishing the belt and taking time off to heal so he can (hopefully) return.
Cesaro v. Big E- I don't like the New Day. I like even less their blind optimism. I like Cesaro's win but this match just wasn't that great…
Bray Wyatt Promo- A nice promo, a nice response from Ryback. Nice all around, I just wish we'd get more on the why with this storyline.
Randy Orton v. Seth Rollins- A DQ finish was expected but the unexpected came in the form of Ambrose and Reigns hitting the ring as well as J&J and Kane. Everyone got in the mix, although at the end Kane was visibly torn between helping Rollins (as per his responsibilities) and watching the person he dislikes get a beat down. Orton, Reigns and Ambrose all hit Rollins with their finishers before Reigns speared Orton. Then, to the shock (and heartbreak) we saw Ambrose hit Reigns with the Dirty Deeds. Ambrose stood tall to end the show (for the second Raw in a row) and I for one would love to see this trend continue. Strong booking at the end made up for some of the night's shortcomings but not all of it.
John Turnbull
Raw kicks off with 20 minutes of talking, and I'm bored already. Triple H repeatedly calling himself 'Daddy' is vaguely creepy, and the prospect of a Kane face turn fills me with meh. The Cincinnati crowd does it's best to keep things interesting, and some guy wins the night with an 'I Love Lamp' sign.
Dean Ambrose makes a heroic hometown appearance, and J&J security try to remember when they were considered legitimate wrestlers rather than punchlines. Dolph Ziggler embraces his hair metal side taking on King Barrett, who at this point is better than King Mabel but not as good as King Booker. Seamus interference gets Barrett the win, because apparently nobody has told Seamus what Irish people think of royalty.
Neither Fandango or Rowan interest me much, but at least they didn't take up much time. Putting big red back with Luke Harper seems like a good idea, as they don't need Bray Wyatt to get over as a dominant tag team.
'The Man That Gravity Forgot' was never going to win clean Super Cena, but it's good to see that the big man is taking some bumps for young wrestlers like Neville and Zayn. Awesome spinning springboard moonsault to the outside from Neville, and is it just me or is everybody kicking out of the AA now? Predictable Rusev interference keeps Neville looking strong.
Kane vs Reigns was pretty much a waste of time, and the finishing spear across the table looked lame. The Divas match wasn't bad, but the sooner Charlotte, Emma and Bayley come up from NXT the better.
Macho ManDow is hilarious, and far more entertaining than anything the Ascension will ever do. Could a tag team with Curtis Axel really get them both over? Or will Hulk Hogan team up with Sting and take them both out without breaking a sweat?
The Daniel Bryan announcement is a bummer. Combined with the reported injuries to Hideo Itami and Sami Zayn, it's not a good week to be an indie wrestler in WWE. On the upside, Cesaro pulled a solid big man match out of Big E, winning with a funky rollup and proving once again that he is one of the best pure wrestlers on the main roster.
Orton vs Rollins was a decent match with good pacing, marked by Rollins bumping his ass off and Randy putting in maybe 5% more effort than he usually does. The fatal four way for the title adds an element of intrigue to the match, but I'd be surprised if anyone but Rollins walks away with the belt.
Solid episode of Raw, but I'm not particularly excited for Payback.
Raw is just too long. The show goes on and on so even if there are great segments, there are always too many. The Rollins/Kane stuff is overly stale. Ambrose got an amazing reaction in his hometown.
There is very little buzz for Payback or anything going on in WWE storylines. Very weak product.