Ronda Rousey to Face Holly Holm on January 2nd
|
Announced earlier today, UFC bantamweight champion Ronda Rousey will defend her championship for the seventh time on January 2nd, 2016 in Las Vegas against former boxer Holly Holm for UFC 195.
This comes as a surprise as UFC president Dana White had said Rousey's next title defense would be against Meisha Tate, the third match between the two. No word on why that isn't happening but I suppose that's a rematch we can look forward to if Ronda can put Holm away in January.
Ronda said that Holm is a different type of fighter from anyone else she's faced so far and definitely the best striker, with striking being something Rousey has sought to improve on lately.
As you could imagine, Rousey is the favorite by a mile.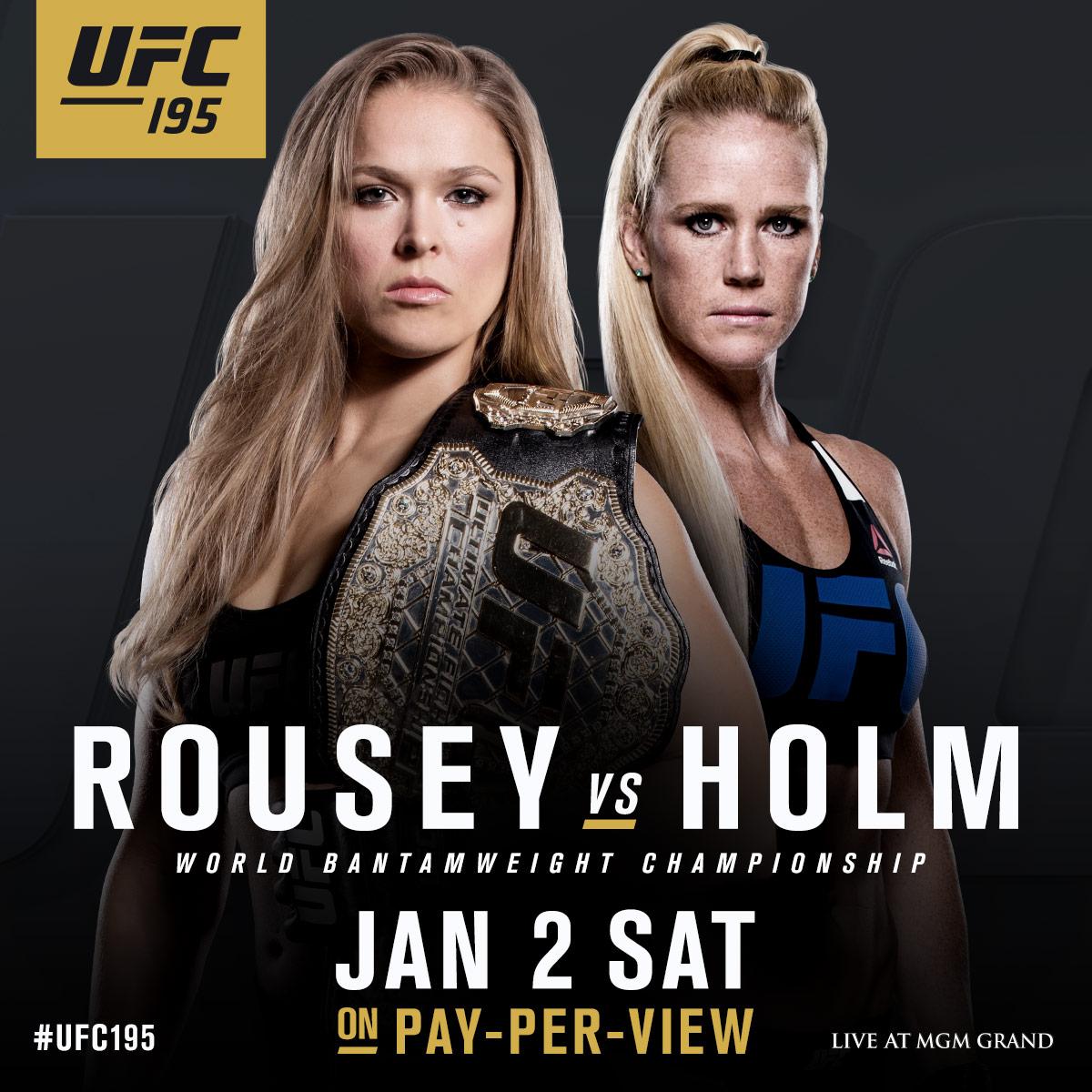 Tags: Holly Holm, Ronda Rousey, UFC, ufc 195
Source: