With Hell In A Cell coming closer and closer I wanted to look back at past booking mistakes made by WWE at this pay per view. Lately WWE Creative has dropped the ball quite a bit and I'm hoping the trend doesn't continue but with mistakes so close to the upcoming pay-per-view I have to say I'm afraid we'll see more issues.
In 2014 at Hell In A Cell the card was set to be great but the first match of the night, a 2 out of 3 falls match for the Intercontinental Title was also the first mistake of the night.
Ziggler and Cesaro started off strong, their recent back and forth with wins and losses adding some hype to the opening match. Cesaro showed his strength, performing the Cesaro Swing early on. Ziggler, ever resilient, was able to get the roll-up on Cesaro for an early win.
Cesaro, not wasting time, double foot-stomped Ziggler in the chest before the next match could technically begin. Once it did Cesaro stayed on the attack, wearing Ziggler down. The problem for Cesaro came when Ziggler hit an arm breaker, tweaking Cesaro's left arm.
Cesaro didn't let up though, hitting Ziggler with everything he could including a huge uppercut and a dead lift suplex. Watching the match again you can hear the chants of "This is awesome!" from the crowd.
It looked as though Ziggler was going to even things up but with a flurry of offense Ziggler hit another arm breaker on Cesaro's injured left arm only to follow that up with a superkick and a Zig Zag for the win.
That was it. No third match. No desperation from both wrestlers to pick up that last pinfall. Cesaro didn't even pin Ziggler.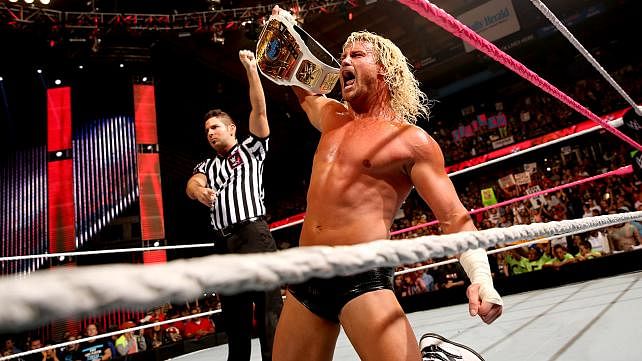 While, at the time, I wanted Ziggler tor retain the title I was still extremely disappointed with how the match ended up. How can you put two of the best workers in the company in a match, at a pay-per-view and not let them fight until the very end?