Tuesday Raw Roundtable: WWE Wrestlemania 32 Go Home Edition
|
WWE had another new Raw on Monday, what did the Pulse Wrestling crew think of the show?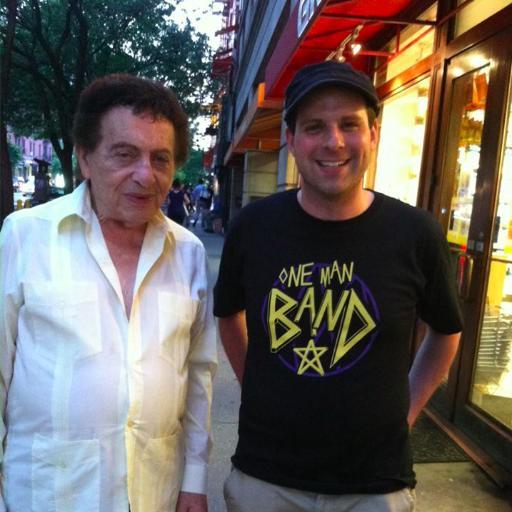 Darren Paltrowitz
Lots of filler, as always.
The New Day was fun, like usual.
Shane's bump was entertaining. At this point, I don't think anyone can really predict what that match is going to be like, aside from the few predictable Undertaker spots.
Glad to see that Emma is back.
A nice touch by Curtis Axel mentioning his dad's birthday, but the Social Outcasts deserved some promo time if Triple H can get two promos.
Sandow and a lot of other lower-card guys appearing was a good thing. Even if it's to sell to Big Show and Kane.
My personal highlight was seeing how the Brooklyn crowd treated Roman Reigns. Ditto Eva Marie. Hopefully that helps change the creative direction of the company.
I suppose that I'm excited for Wrestlemania, not based on the matches themselves, but for the possible surprises ahead. Balor Club? Kurt Angle? New Day's entrance? Lots of filler expected, unfortunately, but enough of a spectacle to make it alright.
JT
Twitter: @JT
1. Wow, the Undertakers entrance takes longer than some matches. Get on with it, old man. The segment with Shane was fun, and his elbow through the table was impressive, but he is still far from a credible threat to the Dead Man at WM.
2. Ryder vs Jericho was good for what it was, although I can't help feeling that Vince is giving Ryder a push just to pull the rug out from under him once again.
3. Charlotte vs Becky was entertaining, but the constant presence of Grandpa Ric on the outside really distracts from Charlottes in-ring skills. Sure, she's no Sasha, Bayley, Becky or Asuka, but she's a country mile better than either Bella twin…
4. Big Show and Kane vs the Social Outcasts? What did we do to deserve this? And it's all just a setup for the Andre battle royale. Next up Steph comes out to talk with HHH, so it's time to fast forward for me. Reigns run in was predictable, and I still don't care about their WM match.
5. Kofi vs Del Rio had all the usual New Day shenanigans, but didn't do much that we haven't seen a dozen times before. And now the Coach is back, because he almost counts as a legitimate celebrity.
6. The Dudleys and HHH mug Reigns, and I skip forward to Kalisto vs Konnor. Standard big man vs little man match, setting up the Ryback match at Mania. Okay then.
7. The Beast is here with Paul Heyman, which is automatically more entertaining than 90% of what we have seen so far. The Ambrose walk in was short and sweet. This may be the only WM match I'm looking forward to.
8. Paige vs Emma was a good match, although I have no idea why the rest of the Divas needed to be at ringside. Brawl to finish interrupted by Eva Marie. Meh.
9. While I'm generally not a fan of the 6 man tag format, it's always good to see Sami Zayn and Kevin Owens in the ring. The Miz and Stardust, not so much. Slightly overlong match with KO saving his strength for Wrestlemania but getting screwed over by his partners, then taking the pin from Zayn almost guaranteeing that the same thing won't happen on Sunday.
10. More talking, more 30x speed. The locker room empties to separate Reigns and HHH, because that's what casual fans want to see right? No, I'm genuinely asking – I have no idea what appeals to casual wrestling fans. All I know is I'm looking forward to NXT Takeover: Texas…
Darek F
Wrestlemania 32 Go-home Raw recap
It's bad when you sit through an entire show and don't really remember much about it after it has just ended. The show peaked at the beginning. It seemed like a show that was sinking the entire time. At around the start of the 3rd hour, it seems like they actually ran out of content.
The Undertaker and Shane McMahon segment was the best part of the show, and I can't even called that segment great due to the fact it's hard to take the entire feud seriously. It is being booked straight up, as if Shane is a legit threat to the Undertaker. The son of the owner, that isn't a full time wrestler and has been away for 6 or 7 years. It's one thing to use Brock Lesnar or the Rock after 7 or 8 years, and have them come off as realistic threats, but Shane is a hard a sale. It's even harder to take the stipulations seriously, when Shane is clearly just an on-air talent with a Brock Lesnar like schedule. If Shane wins, he will be running Raw, but the show will still be written poorly by the same people, and Vince and Stephanie will still be making the same dumb behind the scenes decisions. That being said, Shane "Highlight Reel" McMahon had a moment when he dropped an elbow on the Undertaker through the announce table last night. The brawl that led to the big spot, eh. Shane and his weak offense and punches is a glaring problem to me. Same issue I have with Dean Ambrose and his "fired up" attack. The mic work before was decent, except for the Undertaker line about Shane being Vince's "b*tch" since birth. It sounds like more of a Rock line and is sort of a weak comeback. It may have set the match bar too high, Shane must top the elbow now. If he doesn't fly off the cage or through the cage, fans might walk away disappointed.
Tags: Tuesday Raw Roundtable