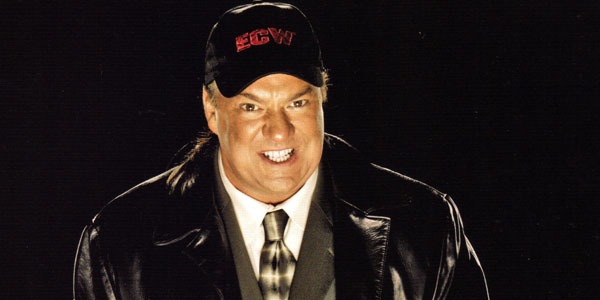 Paul Heyman is a manager that, whether you love him or hate him (or in my case love to hate him), gets results. Below is a list of former "Paul Heyman Guys" that were unstoppable with him at their side. Recently I was watching old pay per views and remembered that Heyman has been the manager for a few people that may have been forgotten so I wanted to take a quick look at five of his former allies.
1. CM Punk
He essentially coined the term "Paul Heyman Guy" and, with Heyman went from a fan favorite to the top star in the business. He was the WWE Champion for 434 days, using Heyman's genius to stay at the top. Punk had fan support before Heyman was his manager but once he alligned with Heyman Punk was truly The Best in the World. Of course their business relationship wasn't perfect. See Heyman explain why he turned on his client here.
In 2002 Big Show's career was at a stand still. Brock Lesnar was the top guy in the business and it looked like no one could stop him. Big Show came along and, tired of being the joke and an after thought in the eyes of WWE higher ups and fans a decision was made to go for broke. Have Big Show challenge Lesnar. To become a Paul Heyman guy a sinister plot was hatched and Heyman actually turned on Brock Lesnar to help Big Show beat Lesnar for WWE Championship. If that isn't a vote of confidence from Heyman and WWE at large I don't know what is.
See when it was revealed that Heyman was The Big Show's manager
here.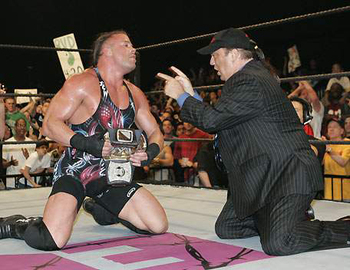 3. Rob Van Dam

An ECW original Van Dam and Heyman developed a bond which lead to Heyman showcasing the unorthodox superstar. RVD was allowed to be himself just with Heyman guiding him in the right direction towards fame. Fans loved RVD and when he was paired with Heyman RVD ascended the corporate ladders easily. Heyman even counted the pinfall when RVD won the WWE Championship.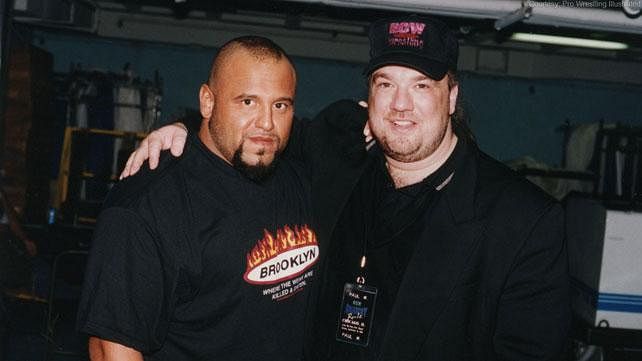 4. Tazz

Tazz, like RVD, was developed in ECW with Heyman. Short in stature (comparatively speaking) but with huge personality and talent Tazz was developed into the submission specialist and all around brawler we knew him to be. Tazz was also an unparalleled talker, no matter what he said he believed in what he was saying and made the fans believe it too. He used to challenge top stars from other promotions to bring themselves to ECW for a lesson they'd never forget and, while no one responded, everyone believed Tazz would be the one better off after that "lesson".
5. Curtis Axel

Yes, Curtis Axel was a Paul Heyman guy. When he was repackaged under his current ring name (a combination of his father's name and his grandfather's nickname) he won his debut match on Raw against Triple H. Axel would be extremely successful, winning the Intercontinental Championship. After the end of his alliance with Heyman Axel was moderately successful in his tag team with Ryback before his career went on a downward slope to its current state. Axel, while talented, is underutilized and would benefit from Heyman's tutelage. See when Curtis Axel debuted with Heyman at his side here.
Note: In light of the passing of Chyna I want to do a Throwback article (or a few) about some of her great moments. Please leave me comments about what moments of hers were your favorite!