Tuesday Raw Roundtable: Raw From London
|
WWE had another new Raw on Monday, what did the Pulse Wrestling crew think of the show?
JT
Twitter: @JT
1. Raw is live from London tonight, and the O2 Arena crowd go wild for Dean Ambrose as he comes out to present the Ambrose Asylum. Much as I generally don't care for these sort of segments, Ambrose is great on the mic, and Shane is on a roll as acting Raw GM. Owens joins the party for some well placed insults, followed by Sami Zayn to continue their excellent feud, and finally Jericho because the aging rocker segment was definitely under-represented. Shane sets up a couple of matches for Payback and clears the ring, triggering the inevitable brawl. What, no tag match?
2. Back from the break Sami Zayn is facing Chris Jericho. Good match with Jericho using his experience to counter Zayns superior speed and agility, and Sami busting out the awesome corner dive DDT before eating an eye poke and a code breaker that gets Jericho the win.
Well, I enjoyed the Bullet Club nod between Styles and Anderson & Gallows. It's definitely something to distract from the absence of Bray Wyatt this week. There were a lot of in-ring promos that kept the pace moving. The shows ending felt a little wide open for me. I think they'd have been better served ending with Reigns/Styles/Anderson & Gallows. An enjoyable, but mostly forgettable RAW. -Sam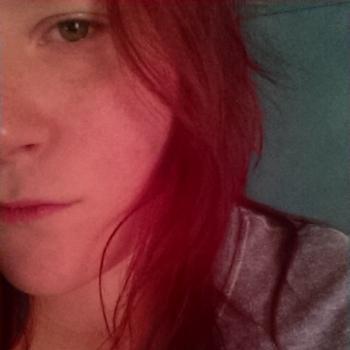 Brittney Soban
Ambrose Asylum opens the show: With Shane McMahon as the guest the crowd in London chanted their appreciation for him. Owens, Zayn and Jericho would interrupt and set up the night as, after Ambrose asked his guests to be mindful of his fake plant, Zayn would go after Jericho and Ambrose after Owens (due to proximity). A great way to open the show and one of the few ways you can open with a lot of people in the ring and do it right. This lead to a commercial break and when we returned we saw the first match of the night.
Sami Zayn v. Chris Jericho: A solid match overall but with one issue as Jericho picked up the win. Zayn can't keep losing and neither can Owens. Therefore, who will win at Payback? While the match was entertaining and done right I can't figure out how the booking will go from here to Payback as far as Zayn and Owens go.
Tag Team Tournament Match; Enzo & Big Cass v. The Dudley Boyz: The trash talk by Enzo & Cass before the match was fun and well received. I have to admit I giggled at the "Hey Diddle-diddle, Enzo's got a riddle" line. The match itself left something to be desired and while I would usually cheer for the veterans over the rebellious new team in years past the booking here, character wise, is well handled. The Dudleys are excellent as heels and Enzo& Cass have the fan support. If this feud continues it could be great but with Enzo & Cass going for the title and the Dudleys knocked out of that battle line I wonder how things could play out. There is also the chance that the feud between these teams will end with the win for Enzo & Cass last night and be forgotten on the writing room floor like so many other half-assed ideas WWE has put out lately.
Roman Reigns Promo: Roman ignored the boos of the London crowd and continued talking about how, with the title, he's "The Guy". Styles interrupted and said. quite plainly, that to beat Roman he'd have to have the match of his life but, luckily for him, that's what he does. Roman and Styles seemed to have grudging respect for each other and, as Styles backed up the ramp his friends Luke Gallows and Karl Anderson attacked the champion. To his credit, and another twist in the plot, Styles looked shocked/ unprepared for the actions his friends took. If they can keep this up there may be a decent story line here yet!
Fandango v. Baron Corbin: A pointless match with the only small justification of Corbin tossing Fandango into Ziggler whom Corbin has a small, infinitesimal feud with. I pretty much shrugged this match off.
Miz TV with Cesaro: Pointless all around and annoying to watch. It build's Miz's character as an annoyance and allowed fans to cheer for Cesaro but there are so many "Why bother?" moments with this that I had a hard time keeping my eyes on the screen. Maryse was annoying and the perfect companion to her husband. Miz ducked out to make way for Cesaro's match with Rusev.
The New Day & Cesaro v. League of Nations: Instead of a singles match with Rusev Cesaro teamed up with The New Day to battle the entire League of Nations. Everyone was solid in the match but again with no booking and no point the match was good but nothing spectacular.
8 Woman Tag Match: Again with the pointless tag matches! The women did a nice job of performing well but the fact is these pointless through together matches are stale. Natalya winning via tapout by Charlotte gives me hope for a good feud and angle going into Payback but only time will tell if WWE can pull this off correctly or not.
Tag Team Tournament Match; The Usos v. The Vaudevillians: A decent match all around – the Vaudevillians picking up the win was a bit of a surprise story wise as it looks like WWE is trying to emphasize the Usos & Roman Reigns' family ties. We will see how the Vaudevillians fair against Enzo & Cass in the final of this tournament and while both teams are fun I think the crowd is strongly on the side of Enzo & Cass. However, with the Dudley's lurking in the corners this could be a chance for the Vaudevillians to seize their moment.
Apollo Crews v. Heath Slater: Another Apollo Crews squash match. They tried to make it interesting with Apollo Crews stating he'd join #SocialOutcasts if he lost but we all know that wouldn't happen.
Dean Ambrose v. Kevin Owens: A renewal of this rivalry overshadowed Zayn and Owens' rivalry as, at the end of the match, we only saw Jericho come to the ring to attack his Payback opponent but no sign of Zayn. While this pushed Ambrose and Jericho forward it left Owens with another defeat and no added heat between him & Zayn. A good match by these two competitors but it didn't do much for either story line.
Tags: Tuesday Raw Roundtable