Tuesday Raw Roundtable: Roman Reigns Booed, Chyna Video Tribute, Kevin Owens/Sami Zayn History Promos, Go-Home for Payback 2016
|
WWE had another new Raw on Monday, what did the Pulse Wrestling crew think of the show?
JT
Twitter: @JT
1. After a very brief tribute to Chyna we get straight into a recap of the Styles / Reigns rivalry. I a desperate attempt to make the League of Nations relevant, Styles is facing Shamus and Reigns is facing ADR, neither of which are matches I particularly want to watch. Not a great start after last weeks four star episode.
2. Shane comes out to hype Payback, is joined by Steph, they say some stuff and then Shane has her escorted out by security. Okay then. On to the wrestling and its Shamus vs Styles, which isn't bad considering Shamus is one of the participants. Maybe AJ will be able to pull a decent match out of Roman after all. After AJ wins Anderson and Gallows come out wearing sweet new sleeveless robes.
3. Next up it's a whole lot of taking with New Day, The Vaudvillains and Enzo & Cass. All very entertaining as usual, but I can't help fast forwarding to the Raw debut match of Anderson and Gallows as they take on the Usos.
4. Probably the best match I've seen from the Usos in a while, as they put up a good fight before being demolished by Anderson and Gallows. Reigns comes out to make the save and the Bullet Club retreat, because you've gotta make the Guy look good.
5. After the break Anderson and Gallows share some love with AJ, then we get a recap of Sami Zayn and Kevin Owens near lifelong friendship and recent feud. This is probably the Payback match I am looking forward to most. Sami is facing Rusev tonight, and I really hope they're not going to keep the Zayn losing streak thing going for too long. I have never been a fan of Rusev, but he played the monster heel to Sami's plucky face well, and fortunately Zayn picks up the win with a roll up before being ambushed by Kevin Owens.
6. Apollo Crews interview is quickly interrupted by Stardust, who does his weirdo thing.. Back from the break Crews is dominating Stardust in the ring until Cody used his experienced heel ways to turn the tables. Crews eventually hits the sit out powerbomb for the win, and it's a shame that he seems to have dropped the gorilla press from his moveset, as that was always a great setup for the standing moonsault. Decent match.
7. Ambrose and Jericho talk at each other for ten minutes, then brawl. Because we're setting up Payback, remember? Payback!!
8. Next up Natalya takes on Emma while Charlotte joins commentary. The Nature Girls is not too bad, but she shouldn't give up her day job. Emma puts on a good match before tapping out to the sharpshooter. The match is followed by a classy tribute to Chyna including tweets from present and past WWE stars.
9. Dolph Ziggler pays back the mugging on Baron Corbin and the lone wolf goes running, then Miz TV continues the Cesaro feud. Because PAYBACK!!!
10. It's time Reigns vs Del Rio, which is about as good as you would expect. The crowd doesn't want to cheer for either man, so settle with 'Roman sucks'. Reigns wins with the spear, gets beaten down by Gallows and Anderson, saved by AJ, then beaten down by all 3 men. Okay, WWE. I am mildly interested in Payback. Well played.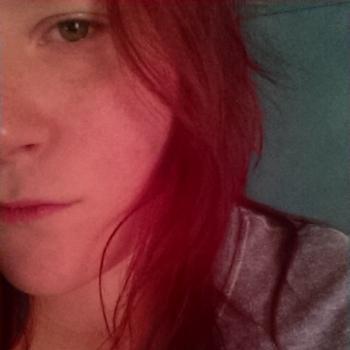 Brittney Soban
1. Shane McMahon Kicks off Raw: Okay, I love Shane but his having control over Raw after losing at Wrestlemania means that the match was essentially a wasted spectacle with no real consequence. Still, I've enjoyed him running Raw but last night he lacked some of his usual drive. Also, I'm kind of tired of the same old "blah blah" from Stephanie and I'm sorry, seeing her smack security guards is getting old.
2. AJ Styles v. Sheamus: A great match to start of Raw. Styles and Sheamus battled back and forth and put on a great show. With Styles picking up the win he's going into Payback with a victory and looking strong.
3. Tag Team Standoff: The New Day came out and talked about the Tag Team Tournament claiming they would retain the titles no matter who they faced and having a small moment of tribute to Prince. The Vaudevillians came out and said they would be taking the titles off of the champions before Enzo & Cass joined the other teams in the ring. I enjoyed Enzo's mic time, laughing at his line about running into his own arms and it was nice to see these teams all sizing each other up and taking the competition seriously while allowing some comedy to slip in. The Vaudevillians are in danger of being lost in the shuffle if their characters can't get any traction up on the main roster.