Tuesday Raw Roundtable: Chris Jericho, Dean Ambrose, Roman Reigns, The Club, Stephanie McMahon Slaps Ric Flair
|
WWE had another new Raw on Monday, what did the Pulse Wrestling crew think of the show?
JT     
Twitter: @JT
1. It's the final episode of Raw before Extreme Rules, and we kick off with AJ Styles on the mic. Before too long Roman comes out to join the party, and I get the impression that we're going to have a lot of talking tonight.
2. The first match of the night is Sami Zayn vs Cesaro, and we have both Kevin Owens and the Miz on commentary. About three minutes into a potentially awesome match it all falls apart when Owens and Miz hit the ring, so Shane comes out to make it a tag match.
3. Putting Zayn and Owens together is a stroke of genius, and the banter between them makes three hours of Raw almost worth it. After some fun tag action Zayn pins Miz and Owens takes him out from behind. At this point this is my most anticipated match at Extreme Rules.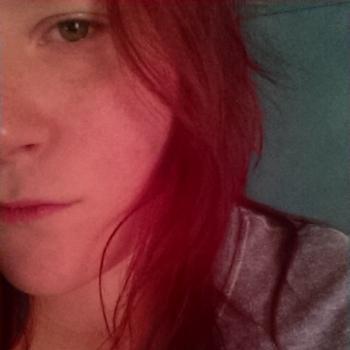 Penny
Oh my goddess… Stephanie McMahon just bitchslapped Ric Flair and actually earned a pro-Steph chant for it.
The crowd in NORTH CARO-FUCKING-LINA was chanting Steph's name for slapping Ric.
We're officially in bizarro world.
Steph won the crowd over in fucking FLAIR COUNTRY. For slapping FLAIR.
Seriously. Stephanie "X-Pac Heat" McMahon.
Guess I'm no longer the only person who sees Ric Flair for the skeevy rapey creep he really is.
The world will end at midnight.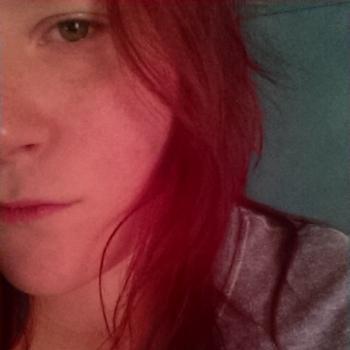 Brittney Soban
AJ Styles Promo: Styles was welcomed by the crowd but his mic skills weren't their best on Raw (probably over scripted) and adding Roman and his struggling talking skills only made this promo struggle more. The tension was good here between the two stars but beyond that I wasn't too into this promo.
Cesaro & The Miz v. Kevin Owens & Sami Zayn: What started as a Cesaro v. Zayn battle of course devolved into a brawl due to Owens and Miz at ringside. Shane and Stephanie came out and made a new match which, although contrived, was interesting due to Owens & Zayn being a team. There was some one-upmanship going on between Zayn and Owens but then, after being isolated for a while, Zayn got the tag to Owens and the two former friends were able to pick up a win. Of course, in the end there was another brawl and assortment of finishers but at least it got me a bit more excited for the IC title Fatal Four Way on Sunday.
The Shining Stars Debut: Man…these guys can't get over. This was terrible from start to finish. Having these two guys go over so quickly on hometown native jobbers only added to the lack of interest. If you want us to take them seriously put them in actual matches without dumb gimmicks.
Dean Ambrose & Chris Jericho Confrontation: It was the same argument between these two but showing off the cage with all of the Asylum weapons on top should make Sunday's match at least interesting. Jericho and Ambrose were good here but hopefully their match Sunday is their best yet.
Becky Lynch v. Dana Brooke: Becky can't catch a break and is kind of being used as a stepping stone for all the women lately. Dana Brooke is great in her heel role but honestly I can't stand her voice which makes me love to hate her more. If they had been given more time and more creativity in the match this could've been better. Brooke, for her part, held her own and Lynch was great at leading the match. I'm just hoping all of this results in a decent feud for these women, both of which (especially Lynch), deserve it.
Golden Truth v. Tyler Breeze & Fandango: Can this stop already? They're trying to do Goldust & Booker T all over again. And it's not working.
The New Day Promo: I enjoyed the joking nature of it all (especially Kofi shouting that 2002 was her best year) but this just wasn't as good as it could be. The interruption of the Vaudevillians was good but again, could've been better. They got the upper hand but it doesn't seem like enough to have them walk out as champs on Sunday.
The Usos v. Luke Gallows & Karl Anderson: A decent match but it takes away some credibility from Gallows & Anderson. What was an extra boost to this match was the heat between the teams and having Reigns and Styles at ringside. The ongoing tension here is well done and, honestly, I was glad to see this wasn't booked as the main event as all things between these two groups has been lately. Styles swinging the chair and getting his mark also made it clear that on Sunday there won't be any morality issues for either Superstar.
Big Cass v. D-Von Dudley: The feud here is good and hopefully Cass and the Dudleys can keep it going until Enzo is back in the ring. Cass squashed D-Von which is a good call for the fan favorite but a bad call for the Dudley Boyz who, after a huge sensation at their return, have been left by the wayside. If the Cass & Enzo v. Dudley Boyz feud can hang on until Enzo is cleared I hope they allow for the teams to enter into a feud, even without the titles being a prize.
Kalisto v. Alberto Del Rio: Not a bad match, the added touch of Rusev & Del Rio seemingly working together to beat down Kalisto in ring and Sin Cara backstage before dragging Sin Cara out for in-person punishment before his tag partner's eyes was an interesting point. However, if the League of Nations is over why are Rusev and Del Rio still sort-of a team? Del Rio got the win and Rusev put an extremely painful looking Accolade on the champ. This gives Rusev some credibility going into Sunday but again, the group of stars vying for the US title seems mismatched and unclear at best. P.S. Anyone know where Sheamus is?
Women's Championship Match Contract Signing: Ugh. Just…ugh. Nice to have the women close the show but that's the only good thing I can say about this. Charlotte was good on the mic but it would've been better to see Nattie smack her mid-sentence to add some heat to the rivalry. As it is, I didn't mind seeing Stephanie smack Ric Flair but still. Nattie putting Charlotte in the Sharp Shooter was a good touch but they need more heat going into Sunday.
Tags: Tuesday Raw Roundtable