Sergio "The Phenom" Pettis Making Debut At UFC 167 – Zuffa Signs Lightweight Champion's Brother
|
Sergio Pettis was long considered one of the more intriguing prospects not currently in the UFC because of a handful of things. The biggest was that he was the younger brother of Anthony Pettis, current UFC lightweight champion, and came highly regarded out of the Roufusport camp.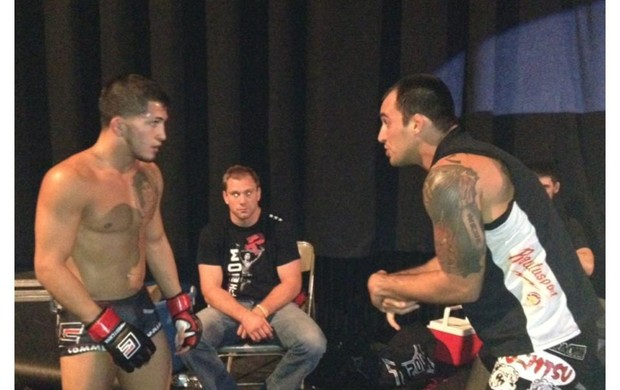 Now he's been signed, according to Globo out of Brazil, and will make his debut at UFC 167 in the bantamweight division. Pettis is currently 9-0 to start his career, most recently tapping James Porter at NAFC – Battle in the Ballroom out of the Eagles Club Grand Ballroom in his native Milwaukee, WI.
Will Cooling and Shawn Smith interviewed him several years ago; you can listen right here.
Tags: Mixed Martial Arts, Sergio Pettis, UFC 167
Source:
Globo