REVIEW: Punisher War Zone #1
|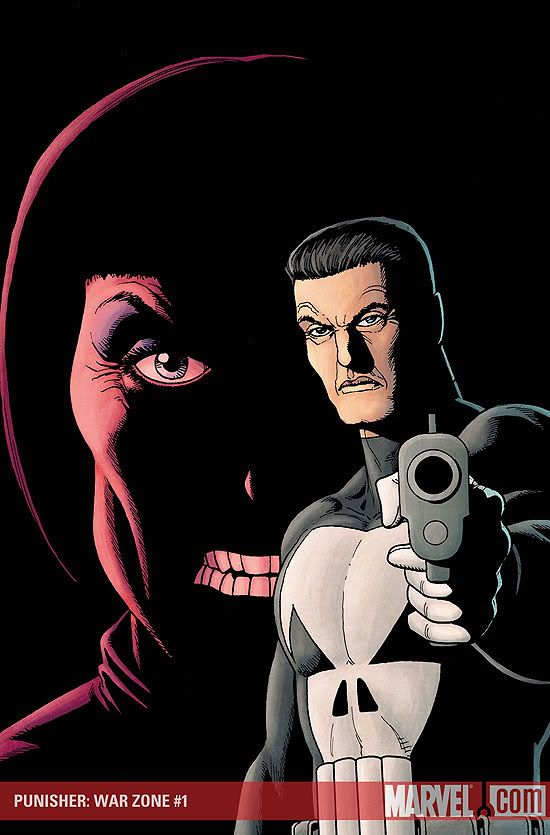 Writer: Garth Ennis
Art: Steve Dillon
Colours: Matt Hollingsworth
Publisher: Marvel Comics
Garth Ennis should be the perfect writer for The Punisher. I say 'should' as, surprising as it seems given how important Frank Castle was to my early comic book education (and also knowing what a great fit Ennis is with this type of violent story), Punisher: War Zone #1 is the first Punisher book I have actually sat down to read with Ennis at the helm. Given his ability to write gritty and violent characters but with enough nous to keep them unique and interesting has most likely enabled Ennis to provide longevity to a character that can easily become one-dimensional in the hands and pen of other scribes.
In another attempt to tie in to a recent movie release (The Punisher: War Zone was released recently to pretty poor reviews and sales), Marvel has reunited the acclaimed Marvel Max: Punisher team of Ennis and artist Steve Dillon to produce this six-issue weekly mini-series.
Not having read this team's long-running previous take on this character, I can't compare the work they are producing here to their earlier incarnation. But I can tell you that as a stand-alone Punisher story, this is already shaping up pretty darn nicely.
In essence this is a mob story, which fits well with Castle's regular targets when dealing with threats outside the super-powered realms of the Marvel Universe. It also appears to tie in to a previous storyline, presumably from an earlier Ennis / Dillon run, so long-time readers have another reason for picking this title up.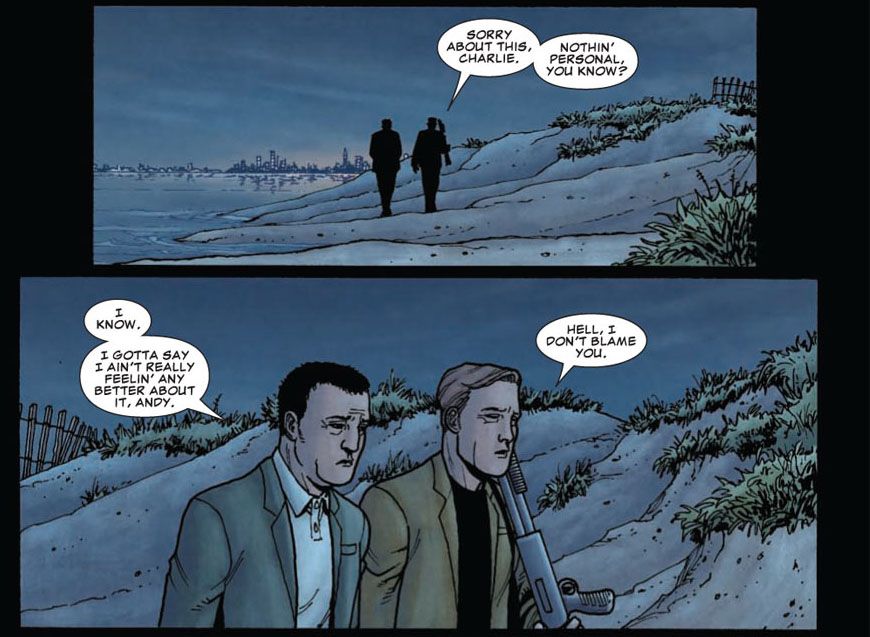 But mob stories, like Punisher adventures, can easily become flat and one-dimensional. What Ennis does so well is to instil some elements of wicked dark humour throughout to lighten the tone, but doing so only in carefully selected sequences so that the significance and edginess of the book's violent themes is not compromised. Ennis also works hard to build some sort of supporting cast around the central protagonist – which is not always so easy for a character who is intrinsically a loner, but is all the more important because of it. I particularly like the way these more 'human' characters are already being rounded out into believable counterpoints for the conflict that is surely ready to ensue in the following issues.
What, so far at least, is shaping up to be a reasonably standard Punisher-destroys-the-mob storyline is therefore infused with intriguing characters and a classy storytelling style to ensure that this book is going to be a compelling read, rather than a throw-away mini-series for fans of the movie.
A key part of the storytelling angle is the work of artist Steve Dillon, who, like Ennis, has a style that just works within this genre. It is great to see Dillon's work being showcased in exactly the right way, after a quite horrible mis-casting over on the Wolverine: Origins title with Daniel Way. Each panel is crafted with meaning and each character is portrayed with just the right level and type of emotion, which again serves as an excellent counterpoint for when the bullets start to fly (only one does in the entire first issue!) The tone is one grounded in reality, which meshes perfectly with the type of story that Ennis is telling.
Admittedly this is based only on one issue, but it certainly seems like Ennis is a perfect writer for the Punisher. And I really can't imagine anyone doing a better job with this kind of story than Steve Dillon either. In the vast majority of cases, when the creative team is right, then the comic book is excellent, and that is certainly proved here. From the looks of this one book I don't think fans of the Ennis / Dillon Punisher will be disappointed; and for readers intrigued as to what makes The Punisher a meaningful comic book character, then this is a great place to start.
Rating: 8/10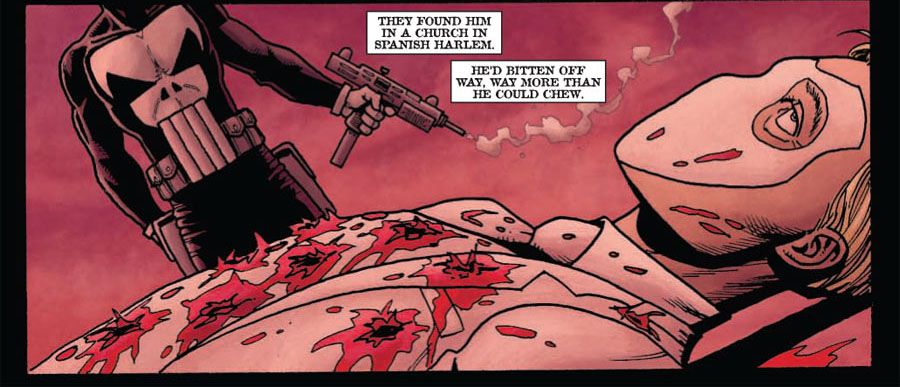 Tags: Marvel Knights