Were Money No Object – Sept. 8 with Incredible Hercules, Spider-Man: Fever, & more
|
What I Would Like to Buy:
Cuba My Revolution HC
by Inverna Lockpez and Dean Haspiel; Vertigo, $24.99
Dean Haspiel did such a good job on Jonathan Ame's life in The Alcoholic, that it is enough for me to know that he is drawing another autobiographical graphic novel (an autobiographic novel?) for Vertigo.
Then you add to the mix that the book is written by a woman who was an ardent believer in Castro's revolution until she was tortured by her own compatriots, and it's a guarantee that I want to read it.
Books I Think You Should Buy:
Incredible Hercules Assault on New Olympus TP
by Greg Pak, Fred Van Lente, and Rodney Buchem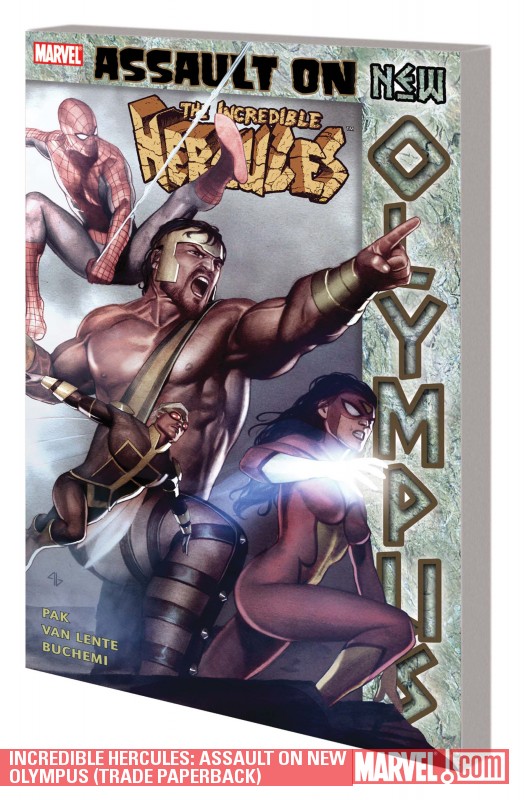 i; Marvel, $14.99
Pak and Van Lente's Hercules has been a lot of fun.  This trade collects their last issues on Incredible Hercules, before it became a series of inter-connected mini-series like 'Death of an Avenger' and 'Prince of Power,' all of which continued the story of Herc's young side-kick Amadeus Cho.
In this book, Hercules, Cho, and some Avengers face off against Hera and her plans for ultimate power through the use of the Continuum technology that the Olympus Group has developed.  A very central character dies (I don't think that's really a spoiler, especially since he's already back), and the whole thing can probably be seen as a prelude to the up-coming Chaos War event.
Pak and Van Lente have a great time writing these books, and there's a fair amount of witty dialogue.  Buchemi does a decent job, although his art is not incredible.
Spider-Man Fever TP
by Brendan McCarthy; Marvel, $14.99
When this book was first published as a three-issue m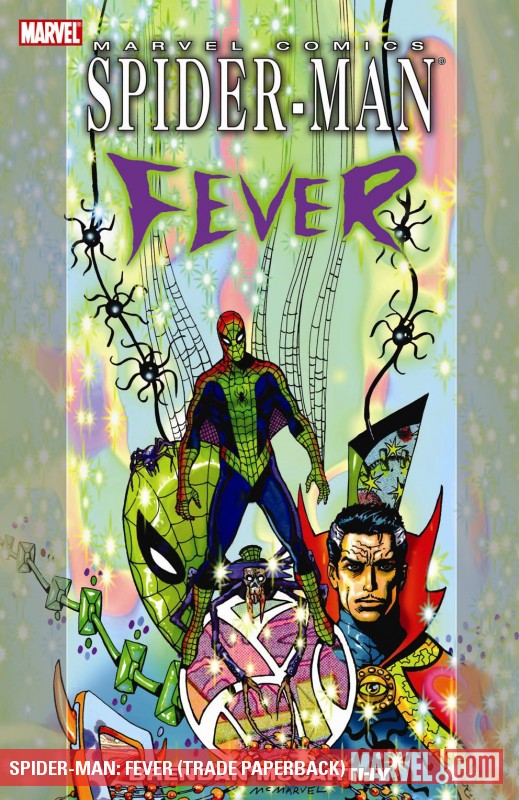 ini-series, I was surprised to see it.  McCarthy hasn't done much mainstream work for the last little while, and he didn't seem like the type of writer/artist that Marvel would seek out.
Spider-Man Fever can be read as a big tribute to the work of Steve Ditko.  It has Spider-Man going on a mystical journey into an inter-dimensional crossroads ruled by Spider demons.  Dr. Strange goes on a rescue mission, and tons of weird, psychedelic stuff happens.  The story is truly bizarre, but has its own consistent internal logic that begins to make sense as you read further.
McCarthy is very honest about the Ditko influences.  My favourite scene in the book comes when Spidey realizes that the way he holds his hand when making webs is the same way that Strange holds his hand when he casts a spell.  There are plenty of cool moments like that in this story, especially when Spidey meets the spider that bit him and gave him his powers.
I recommend this book, especially to people who won't be too caught up by continuity or logic.
So, what would you buy Were Money No Object?
Tags: Avengers, Dr. Strange, Hercules, Spider-Man, Vertigo, Were Money No Object