Tuesday Raw Roundtable: Hot Show Featuring Kevin Owens, Paige, Dean Ambrose
|
WWE had another new Raw on Monday, what did the Pulse Wrestling crew think of the show?
CB
This was the best Raw I have seen in YEARS. From start to finish, I thought everything was well done, the pacing was solid, and the segments were strong. The Owens and Cena exchange was the clear highlight of the night, but everything just meshed perfectly this week. Stellar job all around.
Darren Paltrowitz
This was a better show than the past few weeks, in terms of advancing storylines, but overall a mix of great and awful for me.
The Intercontinental Title picture was pushed forward with abeyance continuing its championship streak. Sheamus looks to be the next title holder, unfortunately.
Rusev did the inevitable by dumping Lana, who rebounded rather quickly with Dolph Ziggler. That feud has potential, since Ziggler can have a great match with almost anyone, but it is not clear of this feud moves either character up the card…unless Lana becomes the top star that she is rumored to become.
The New Day are great heels. But I think that their spiel has evolved into being a bit similar to Bo Dallas'. I am glad to see that the tag team division is getting some shine at Elimination Chamber, especially with the Prime Time Players finally getting onto a major event — "Tyson O'Neil" (as JBL called him) is arguably the most underutilized and well-rounded talent on the main roster.
The Authority storyline is what it is, but Dean Ambrose's involvement in the storyline is a good sign for WWE's understanding of how popular Ambrose is.
Kevin Owens' debut was an excellent surprise. I don't think it went as planned since the crowd pop wasn't quite so loud when his music hit. Owens looked strong by attacking Cena, but his promo would have been more suitable for a "smarter" crowd (e.g. Philadelphia, Chicago, London, Montreal). If Owens wrestled and then got on the mic, I think his "RAW" introduction would have gone over much better.
Speaking of mic time, Neville should have even less of it. Unless they're trying to create a new overly-eager babyface?
Adam Rose's only appearance was his making out backstage with Rosa Mendes. After the "E:60" segment, this is the largest wasted opportunity to capitalize on a person naturally getting over since…Zack Ryder?
Speaking of Zack Ryder, he and Fandango getting squashed by Luke Harper and Erick Rowan does not make sense. If Harper and Rowan are a tag team, then why aren't they booked in the Elimination Chamber match with the other six tag teams? Why aren't they squashing an actual tag team like Los Matadores? That aside, Ryder and Fandango aren't a bad team — and they're both far more over than Rowan and Harper in their post-Bray state.
Paige's return was a good thing for the Divas division, but the Divas division seems to be getting less of a chance than it did before the #GiveDivasAChance campaign. On top of that, NXT still has Charlotte, Bayley, Sasha Banks and Becky Lynch. Either Diva call-ups need to happen soon to main roster, or WWE should spin off the Divas into their own WWE Network program..
Big Show, Mark Henry, Roman Reigns, Damien Sandow, Randy Orton, The Miz, Uso #1, Curtis Axel and Heath Slater were among the missing talent.
At this point, I am excited for Elimination Chamber.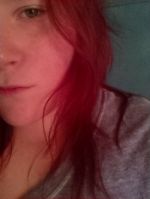 The Authority Opens the Show- A decent opening with Triple H & Stephanie talking about Rollins, mocking Daniel Bryan and Sheamus demanding to be noticed and validated. I enjoyed Ryback coming out and defending Daniel Bryan's name and the announcement that both men would be in the Elimination Chamber for the IC title.
Ryback v. Sheamus- Always a good pair in the ring Ryback and Sheamus showed their tenacity, especially Ryback coming out with injured ribs from Wyatt and Sheamus showed his cunning when feigning an eye injury to gain the advantage and Brogue Kick Ryback for the win. A nice match overall.
Neville v. King Barrett- Neville cutting a promo, only to be interrupted by Bo Dallas was disappointing. I sincerely hope that this isn't a sign of things to come and that Neville will have to battle Bo while Barrett reigns as King of the Ring. The scuffle between Bo and Neville made Bo Dallas look insignificant in the grand scheme of things and Barrett got the win after targeting Neville's knee and landing a Bull Hammer.
Rusev Reacts- WWE did something right here, making Rusev more heel and turning Lana face. Rusev, essentially dumping Lana and saying she made him weak. The perfect, simultaneous heel/face turn when a partnership splits.
Bray Wyatt v. Dean Ambrose- After Dean Ambrose annoyed Kane he was given this match and it was a hell of a match. Lots of big hits, a few amazing spots (the suplex from ring apron to floor, specifically) and the interference of J&J showed everyone Dean Ambrose is on the Authority's radar and not in a good way.
The New Day v. Tyson Kidd & Cesaro- This match was a set up for the Elimination Chamber. Interference galore as New Day, Kidd & Cesaro, The Lucha Dragons, The Prime Time Players, The Ascension and Los Matadores joined the battle. A win via DQ means Cesaro & Kidd don't get the titles…tonight.
John Cena Open Challenge/ Kevin Owens Debut- despite the lame WWE Network references this spot was golden. Kevin Owens, carrying over his attitude, got in the face of Cena, eventually turned down the challenge and just flat out attacked the veteran wrestler, delivering a pop up power bomb with so much power you'd have to be impressed, no matter who you are.
Dolph Ziggler v. Stardust- The match was pointless but it did allow for a big moment on Raw. Lana came out and kissed Dolph Ziggler, apparently enjoying her freedom from Rusev. When Rusev charged Lana slapped him and Ziggler hit the Zig Zag on Rusev before escorting Lana to the back and being the envy of everyone who has ever found Lana attractive.
Erick Rowan & Luke Harper v. Fandango and Zack Ryder- Okay we all know Rowan and Harper are strong. However, seeing them beat down Fandango and Ryder so effectively was pretty hurtful to the two smaller guy's career wise and definitely body wise. These guys, despite being good, are lost in the shuffle of the mid-card and it's a waste of talent.
Nikki Bella v. Naomi (Diva's Championship)- With Brie banned from ringside for her "mental health & well being" according to Stephanie McMahon, Nikki still looked to have the match going her way until Tamina super-kicked her. With Brie not there (and supposedly in "therapy" mandated by McMahon) Paige made the save, chasing Naomi and Tamina out of the ring. Paige didn't let Nikki off so easy either, driving the champ into the mat before holding the title above her own head and proclaiming that this was still "her house". A nice set-up for a Diva's match at Elimination Chamber? And a very nice return for Paige.
Architecht of a Dream- Ambrose had asked for a title match backstage earlier on. Now, with Triple H, Stephanie, Kane, Rolllins and J&J security in the ring, celebrating Rollins(who mocked Kane), Ambrose came out again. He demanded another title shot, J&J Security and Rollins attacked Ambrose but he kept battling back until, on the outside of the ring those cinder blocks made another appearence. Ambrose looked like he would smash Rollins' head into those blocks with a steel chair shouting that he wants his match. It was granted. However, the numbers game took over Ambrose right after and he was hit with a Pedigree to end Raw. I'm sure Ambrose sees that as well worth it.
John Turnbull
Overall a decent raw, slowed down as usual by too much talking.
On the upside, New Day and Cesaro/Kidd continue to shine in their feud, Dean Ambrose is growing into the fan-favorite that WWE needs with Bryan being injured, and the tag team division seems to be facing a resurgence with the Lucha Dragons adding a new flavour.
On the downside, the match between Wyatt and Ryback wasn't anywhere near as hard-hitting as I'd hoped, I still don't give a crap about Kane's face turn and I switched off the episode five minutes before the end because I was so bored by the oh-so-predictable Rollins shenanigans.
Last but not least, it's great to see John Cena giving the rub to young stars like Kevin Owens – even if KO does eventually lose to Super Cena just being in the ring with him increases his credibility in the eyes of casual wrestling fans.