Tuesday Raw Roundtable: Real Matches Booked Included Dean Ambrose vs. Braun Strowman, Zack Ryder vs. Stardust vs. Sin Cara, Chris Jericho vs. Fandango
|
WWE had another new Raw on Monday, what did the Pulse Wrestling crew think of the show?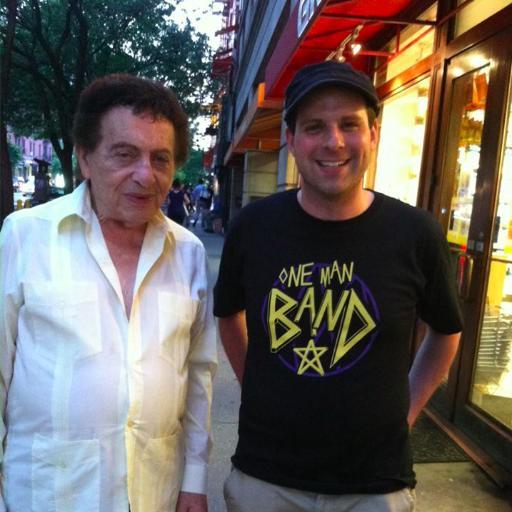 Darren Paltrowitz
I have plans for the next six Monday evenings, so I've become an official DVR-er…
It was great to see Terry Funk make a cameo. Hopefully it's a hint about what legends can do in small doses. That segment made me care more about the Dean Ambrose match, much like last year's Mick Foley cameo did.
Speaking of hints, hopefully the reaction that Roman Reigns got from the Philly crowd has told WWE that he shouldn't be the champion anytime soon.
The New Day were entertaining, but they were better off as heels than pandering babyfaces.
It was good to see a lot of the lower-card talent fit into the program, like Fandango and Zack Ryder. Overall, the Intercontinental Title picture looks exciting.
I don't have faith in this year's Wrestlemania being a good one, however. Unless there are some surprises ahead…which I suppose is what "sports entertainment" — how is it "sports entertainment" if the event is still called "Wrestlemania?" — is all about.
– Kicking off with Owens vs Styles is a good way to start Raw, particularly if you totally skip the Steph / Reigns segment like I did. The Owens frog splash was fun, although I'm pretty sure I've seen Kevin Steen hit a shooting star press, so KO's still got room to grow.
– Well paced, hard hitting match between the indie veterans, proving once again how fundamentally stupid Baron Corbin's anti-indie persona is. He'll probably be on Raw before we know it…
– Sami Zayn challenging Owens for the IC title at Wrestlemania is awesome, which is exactly the opposite of Braun Strowman vs Dean Ambrose.
Roman Reigns confronted Stephanie McMahon – I'm still let down every time Reigns has the microphone. He's getting better at it, but I still don't buy him as a "bad ass". It just leaves something lacking, as did this segment. Shouldn't more odds been stacked against Reigns this late in the game?
Intercontinental Champion Kevin Owens def. AJ Styles – Great match up. It feels a little early to be giving us this match though. I'm afraid the Owens/AJ stuff is going to make everything else they do look sub par, which isn't good going into Mania. The Jericho stuff is getting old already.
WWE Tag Team Champion Big E def. Rusev – Another great match. I might be the first to complain about the length of a match, but I felt it went a little long. The New Day's turn is copmlete, but it still feels like they're feeling it out. I felt League of Nation's response to their cracks took away from that segment, but easily forgotten after the match.
Big Show declared for the Andre the Giant Memorial Battle Royal – Ahhhh…it is what it is. Cheesy ending to the segment. Social Outcasts are trying to fit a lot into the time they're given. Big Show has only gotten better on the mic as his career has gone on. They haven't addressed the Andre Battle Royal much, or done anything with the winners. It'd be nice to see this grow to some degree to mean something.
Chris Jericho def. Fandango – I actually had forgotten about Fandango..again. Two AJ/Jericho segments in one night.
Zack Ryder vs. Sin Cara vs. Stardust ended in a No Contest – My biggest beef with this match/segment was cutting away from the match for the Ziggler/Miz/Zayn confrontation. WWE needs to figure out how to show those parts while not breaking from the match. It screams the match is unimportant. Four way ladder match announcement, but the triple threat for a number one contender was a bust. Plot hole.
Roman Reigns attacked WWE World Heavyweight Champion Triple H in the parking lot – In case anyone has forgotten, Roman Reigns is suppose to be a bad ass.
Divas Champion Charlotte def. Natalya – Nice match and build. Women's division is the best it has ever been.
Bubba Ray Dudley def. R-Truth – Okay segment. I don't know why we've spent so much time building Goldust/Truth when they've just jobbed time and again. Hopefully the feud with the Dudleys will elevate the Usos.
Mr. McMahon put The Undertaker's legacy on the line at WrestleMania – I wish they hadn't added this stipulation. It makes it feel like the Undertaker can't lose now. There's zero chance his last match isn't going to be a huge ordeal. McMahon's delivery in his promos has been off lately. A very anti-climatic promo for something that carries so much weight.
Braun Strowman def. Dean Ambrose via Disqualification – I'm glad they closed with Ambrose. His segments have been a nice touch to amp up the Lesnar match. I'll be let down if the barbed-wire basebat and the chainsaw don't come into play at Wrestlemania. Definitely the Strowman match was predictable. Ambrose has to take out a big guy to look tough enough to face Lesnar, but Strowman has to be protected for the future.
All in all a pretty good RAW. Some things were repetitive. It's nice to see them use a lot of lower talent. There wasn't a lot of relelvant information for Wrestlemania though. If they mentioned how many are in the Owen's IC ladder match I missed it. WWE.com clarifies that the Triple Threat participants; Stardust, Sin Cara, Ryder, and Miz, Ziggler, Zayn will be involved. Zero mention of the Battle Royal except those involved in the segment. And no Kalisto/Ryback US title build? A lot crammed into one show.
Tags: Tuesday Raw Roundtable