Leave Your Spandex At the Door: Christmas 2007 Roundtable
|

Welcome again to Leave Your Spandex At the Door and Merry Christmas to you all!
This is column 110, full of Holiday Cheer! Keeping up with a tradition dating back to this column's launch 5 years ago (damn), once again we've invited the best and coolest of this year's comics community to celebrate with us in two very special holiday columns! And of course, tune in daily in the LYS@D blog for more holiday stupidness.
For the last three Christmas Roundtables check out these links: 2006, 2005, 2004 and 2003
This year's lucky ten are, in no particular order:
Mike Carey : the cornerstone of our holiday festivities for a fifth year running, and our site's lucky charm! He's the fan-favourite writer-of-all-trades, juggling X-Men, Ultimate Fantastic Four, Crossing Midnight, Voodoo Child, Minx graphic novels and his own prose novel line, and still finding time for his fans!
Cecil Castellucci : the geek celebrity: novelist, indie rocker, and film director who made her comics debut with the Minx launch book the PLAIN Janes, to highest critic and fan praise!
Cliff Chiang : the lucky recipient of last year's prestigious (sic) Nexus Award for Best Artist, for his work on the Spectre and Doctor 13. This year he's just relaunched Green Arrow/Black Canary with writer Judd Winnick and hi star is only just rising!
Paul Cornell : another successful comics acquisition from a different genre, a succesful writer on the Dr Who british Tv series and a successful novelist. This year he made heads turn with his work on Marvel's Wisdom series, and he's only just getting started!
Nate Cosby : one half of the fan-favourite Marvel Comics editorial team with Mark Paniccia (another X-Mas Roundtable alumni), their books are synonymous with FUN. Only this past year they've given us the thrill-a-minute series World War Hulk, MODOK's 11, and the Marvel Adventures books!
Heidi McDonald : the most popular comics blogger with the daily 'the Beat' and co-editor of Publishers Weekly's Comics section, Heidi has constantly been a force in the comics community, ever since her days as one of Vertigo's most prominent editors.
Christos Gage : the writer with his hand in most jars, Christos has been won over by comics after his beginnings as a screenwriter. This year alone he's relaunched Stormwatch: PHD and Authority: Prime, written World War Hulk: X-Men, House of M: Avengers and is currently involved in almost the entire Wildstorm line! Plus, you know, he's Greek!
Jason Aaron : after Vertigo's critic darling 'The Other Side', Aaron made his big bang with new ongoing series 'Scalped', leading to new ongoing writing stints on Marvel's Wolverine and Ghost Rider!
Nicola Scott : the powerhouse who finally quickly became the perfect fit for DC's Birds of Prey with writer Gail Simone, and wowed fans with her realistic and powerful portrayal of the company's superheroine community.
Tom Brevoort : needs no introduction as Marvel's veteran editor and head editor on the industry's best-selling titles!
Enough delays, let's pull the curtains!
Manolis: The Fourth Wall breaks, just in time for Christmas, and long enough for you to give a special Christmas present to one of your characters. Who's the lucky sod and what is he/she going away with?
Cecil Castellucci: I think this year it's Brain Jayne and I'm going to go the the star registry and get a star in the night sky named named after her
Cliff Chiang: Doctor 13! He gets a copy of Doctor 13: Architecture & Mortality, so HE can be the one to turn that last page…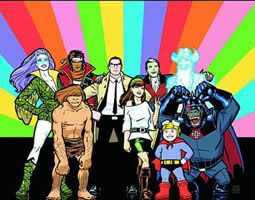 Paul Cornell: I'd give Pete Wisdom Kitty Pryde's e-mail address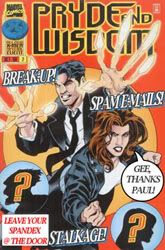 Nate Cosby: Merry Christmas, Cyclops. Here's a personality.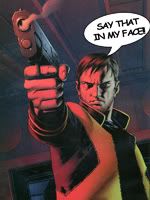 Jason Aaron: If I wanted to be a nice guy, I'd give Dash Bad Horse from SCALPED a free psychiatrist evaluation and maybe some anger management classes. But if I did that, I'd have no story, so better luck next year, Dash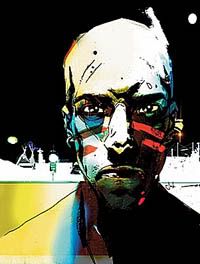 Nicola Scott: Barbara Gordon. I'd give her the key to The Jokers cell at Arkham. To, um… spread Christmas cheer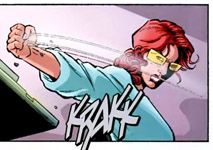 Mike Carey: Okay, this year I'd like to give a bit of Christmas cheer to Sam Guthrie – Cannonball. He'll be spending Christmas in the infirmary at the Xavier Academy, recovering from injuries sustained while fighting the Marauders, and you know that's got to suck. So I'm sending him a pair of socks and a polyester tie – but with a bottle of good bourbon tucked way down at the bottom of the Christmas stocking. To quote from Are You Being Served? (not something I do very often) "Ho ho ho, little boy – have I got a surprise for you…"
Manolis: Santa has gone missing, and you need to choose one comics character to replace him in time for Christmas. Who do you choose, and why?
Cecil Castellucci: I think it's Theater Jane. She's got the costume know how and the Ho Ho Ho in her to pull off a fabulous christmas. Besides, she's also got all the other Janes and James to help her out by becoming her Christmas Elves. And they'll totally do it. They'll totally all save Christmas.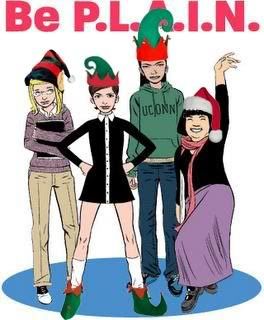 Cliff Chiang: Frank Miller. Wait, you mean he's real?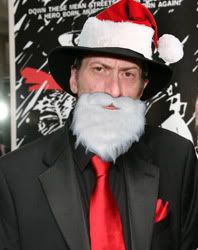 Paul Cornell: Superman would surely be able to do Santa's job, perhaps better. But he'd tell Batman that he was sure he could get the job done equally well
Nate Cosby: Oh, no doubt Bobby Drake. The Bobby knows what it takes to make EVERYbody happy (especially the ladies). The Bobby can shoot straight down everyone's chimney (cuz he's so skinny and can ice up to avoid burns) and leave sweet frisbees and sleds. And when the kids check the freezer the next morning, there's 1/10th scale models of The Bobby made out of ice!!!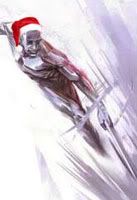 Heidi McDonald: Milk and Cheese. They will get the job done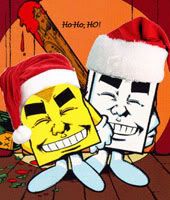 Jason Aaron: MODOK. 'Cause I'm evil like that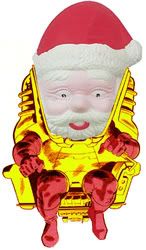 Nicola Scott: Misfit. She's a teleporter so would get the job done quickly. Though she's likely to get everyones gifts wrong, she'd look pretty cute/ridiculous in Santa's coat and boots.
Tom Brevoort: Wolverine. Because he can be everywhere all at once, and he's the best there is at what he does
Manolis: If you could give out a comic book or tradebook as an x-mas gift to get a young person interested in comics, what would that be and why?
Cecil Castellucci: Robot Dreams by Sara Varon. I think that it's a beautiful book about friendship and love. It has no words so it can be understood by anyone, at any age, not only a child, but even your grandma, even your Italian boy/girlfriend that speaks no English. I think that once a person sees the joys of what a great graphic story can do, they will seek out other books like that, and they will no longer say "I don't read comic books." Robot Dreams is a great book to get someone started with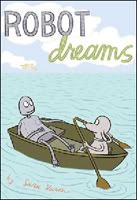 Cliff Chiang: For someone in high school, I'd say Fables or Y: The Last Man. Younger than that, I'd go with Runaways. I think those are good ways to break into American mainstream comics.
Paul Cornell: Would it be tasteless to give a young person Jeff Smith's Bone? And I'd do that if I was being serious too. Or any of the Asterix books.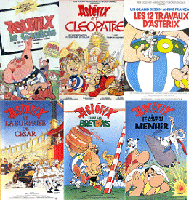 Nate Cosby: The Life and Times of Scrooge McDuck. BEST graphic novel, BEST fictional biography. It's the Watchmen and Citizen Kane of fun comics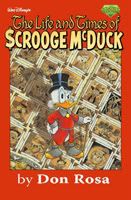 Heidi McDonald: I'd give the first volume of BONE, or perhaps a Tintin volume.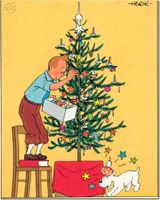 Christos Gage: Owly. It's perfect for readers of any age, 3 to 93. The term "all-ages comics" is usually a euphemism for something aimed solely at small children, but Andy Runton' delightful books are truly something anyone can enjoy — and should!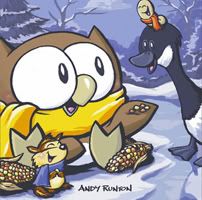 Jason Aaron: Well, I actually just gave my young niece the first volumes of BONE and OWLY, and those seem to have worked like a charm.
Nicola Scott: I am giving my god-son (who's five) some Batman Strikes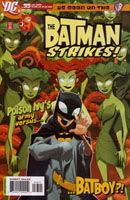 Manolis: Thanks to Cecil, Cliff, Mike, Tom, Nicola, Heidi, Nate, Christo, Paul and Jason; and Happy Holidays to everyone from me and the Comics Nexus team!
That's a wrap for this week! Come back next week for part 2 of our roundtable, with the panel's best moments of 2007 and their expectations for 2008!
I'm waiting your comments and feedback through email to Manolis@gmail.com. If you self-publish your own comics or represent an Indy comics company, add me to your press release list, and I will run your news in this space every week.
Manolis Vamvounis
a.k.a. Dr. Dooplove