Spoiler Warnings: Is Spider-Man Really Dead in Amazng Spider-Man #636 By Joe Kelly and Zeb Wells?
|
As we already know, Spidey got killed by the Kraven's to bring back the original Kraven the Hunter. And they even strung his body up like a trophy, but was it really Pete?
Apparently not! A view of an unmarked grave gives us an homage to Kraven's Last Hunt, as Peter Parker climbs his way out of a grave he was buried alive in.
And how did he wind up in that grave? Apparently he got beaten up by his clone, Kaine!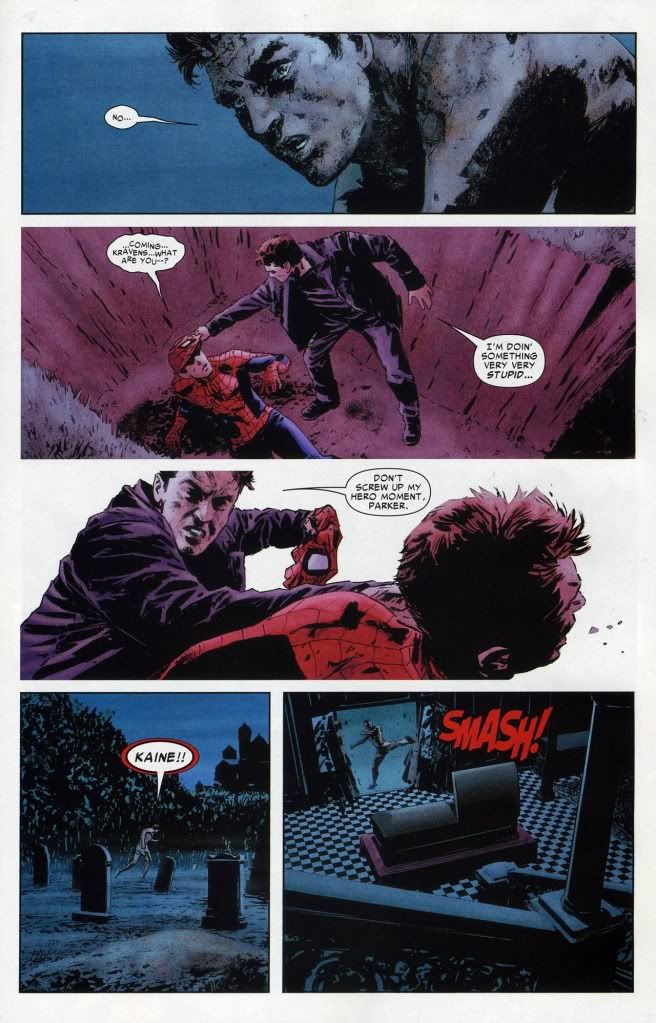 Tags: Amazing Spider-Man, Joe Kelly, Kraven The Hunter, Spider-Man, Spoiler Warnings, Zeb Wells