Mickey Rourke and Sam Rockwell to join Iron Man sequel
|
Variety and The Hollywood Reporter are reporting two new casting additions to the upcoming sequel of Iron Man. In what would be his first studio film since his landmark performance in The Wrestler, Mickey Rourke is in talks to play a villain. The character is being described as Tony Stark's Russian alter ego, a heavily tattooed bruiser named Ivan who becomes Crimson Dynamo.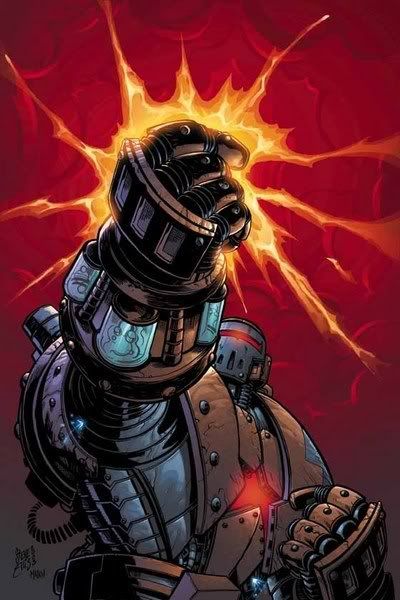 This would not be Rourke's first foray into comic book films, as he played Marv, the tough guy with a heart of gold, in Robert Rodriguez's Sin City.
Sam Rockwell (Confessions of a Dangerous Mind, Frost/Nixon) is slated to play a British villain named Justin Hammer, a multibillionaire businessman and a rival of industrialist of Tony Stark.
Wow, first it was Downey, Jr. as the actor that is as in-demand as ever. Now Rourke with his Oscar buzz is part of two big casting announcements in less than the day – the other being in The Expendables.
Sources: Variety and The Hollywood Reporter
Tags: Crimson Dynamo, Iron Man 2, Jon Favreau, Marvel Comics, Mickey Rourke, Sam Rockwell