Annihilus and Grandmaster art from Superhero Squad
|
The Squaddies Hero Up once more when Season 2 of "The Super Hero Squad Show" begins Saturday, October 23 at 6:30am EST! This season the team will have to stop Thanos from wreaking havoc across the cosmos.
When the Super Hero Squad returns for their second season, they'll have some new villains to contend with in addition to old favorites like Thanos, Doctor Doom, the Abomination and M.O.D.O.K., and we've got a preview of two of them right here.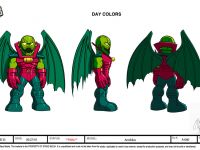 First up is Annihilus, the scourge of the Negative Zone who made his debut in the pages of FANTASTIC FOUR ANNUAL #6. What role will he play in the new season of "The Super Hero Squad Show," and how will the other heroes and villains react to him? You'll have to tune in to find out, Marvelites!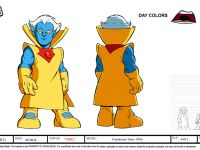 Meanwhile, the powerful Grandmaster will bring a new level of cosmic to the show as the team expands into the larger universe of "The Super Hero Squad Show." With an enemy this strong, the Squad will have to be extra careful as they set out to keep the Infinity Stones from falling into Thanos' hands!
Skitch Commentary: Had no idea it was coming back so soon! Can't wait!!
Tags: Superhero Squad
Source:
Marvel.com