TNA Impact Live Recap – 06.28.2012 (Hulk Hogan, AJ Styles, Austin Aries, Samoa Joe)
|
Hello. I am going to be the new Impact reviewer. Many brave men have tried to review this show, but all have fallen. I will attempt to enter the depths of hell and come out alive.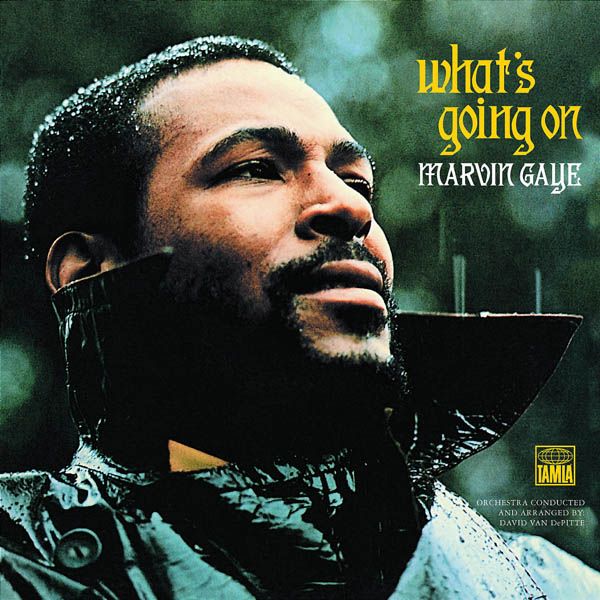 Austin Aries turned in the X-Division title to get a world title shot at Destination  X. Plus, anyone who holds the X-Division title can exchange it for a world title shot at the Destination X PPV.
Some random bad actress that we have no emotionally attachment named Clair explained that Dixie Carter and AJ Styles were helping her recover from her drug addiction. With all the drugs tragedies in wrestling does anyone else find this angle a little offensive?
Samoa Joe will face Kurt Angle at Destination  X for Bound For Glory Series points.
There will be an Ultimate X match that will crown the new x-division champion at Destination X.
James Storm is the leader of the Bound For Glory Series with 36 points.
Sting is recovering from an assault by 3 masked men.
AJ Styles and Daniels will fight at Destination X in a Last Man Standing Match.
Backstage, Dixie Carter has a  talk with AJ Styles about being upset about what happened last week. Styles said he's prepared to move on, but kick Kaz and Daniels ass tonight. Styles said he'd put the nail in the coffin and make Kaz and Daniels rest in piece!
Bound For Glory Series Match: Mr. Anderson vs. Rob Van Dam
Both quickly exchanged pin attempts early on. Anderson set RVD up with a fake handshake and punched RVD in the face with a right. Rob fought back with a drop toehold into a submission hold, although Anderson reached the bottom rope for a break. RVD did more mat work, while Tenay plugged matches for the show. Both go back and forth with strikes, but Rob nailed a Northern Lights Suplex for 2. RVD then executed back-flip press for another 2. RVD tried to finish off Anderson with a split-legged moonsault, but Anderson blocked with knees to the gut for a 2. Anderson then hit a  neckbreaker for two. Anderson picked RVD up, but RVD countered into a crucifix pin for the 1-2-3.
Winner: RVD wins seven points for the BFG Series in 5 minutes. A tale of two matches. Some of the concatenations were well executed. Some were slipshod. Which is what'd you predict from these two.
Robert Roode and Austin Aries have a back and forth exchange. Nothing groundbreaking and sort of repetitive stuff, but I am fond of how well Austin Aries carries himself. He has all the mannerisms, facial expressions, and body languages down to a tee.
Backstage, a cameraman asked Claire and Dixie Cater how they met and Claire talked about how they have a mutual friend and how they met at a party. The cameraman asked Claire when things got bad and she said things got bad when Daniels and Kaz got a piece of the 411 and corkscrewed the story. The camera angle was preternatural; it felt like a RF Video Shoot minus hearing little kids screaming help me in the background.
Backstage, Daniels and Kaz were bickering back and forth  in the locker room. Kaz yelled at Daniels for making him do terrible things to one of his best friends. Kaz walked out and Daniels looked perplexed as we faded to commercial.
Sonjay Dutt vs. Jigsaw
This went back and forth for a while, then Sonjay hit a spring-board splash and followed up with a neckbreaker. Jigsaw fights back by kicking Sonjay in the head. Dutt then proceeded to hit an inventive chain of spots that brought the fans to their feet for the 3. It's an expression. I know it's mostly a standing room. After the match, Sonjay stumbled over his words a little, but said he's came back for the X-division title.
Winner:  Sonjay Dutt in 3 minutes. Dutt is like most indie-style wrestlers. Exposed when they have to dictate or structure a match, but good in small doses. Here he was good. It will be interesting to see what they do with Jigsaw. Word around the campfire is he's rock-solid in the ring.
Taz, Bruce Prichard, and Al Snow debate Taeler Hendrix in a Gut Check segment. The format of the way they shoot this is very unique, but I believe it should be put on a whole different program than a show that's supposed to be about fictional stories. At least they didn't uncover the curtains as much as this time. It's a hit-or-miss concept. If it was on a different program than Impact like Tough Enough, it would be a hit.
Bound For Glory Series: Samoa Joe vs. Bully Ray
After Bully Ray's stalling, Ray knocked down Joe with a back elbow, but Joe came back with  jabs. However, Ray raked Joe's eyes and Ray with a suplex for a two count. They fought outside for a while and then back in, Bully attempted a running splash but missed. Joe executed an atomic drop followed up by  boot to the face and then into a back-splash for a two count. Joe hit more jabs, but Ray ducked one  blow and hit Rock Bottom for a two count. Ray attempted a flying splash from the turnbuckle rope, but Joe moved so Ray rolled to the outside. Outside, Ray blasted Joe with a running boot to the face. Ray entered the ring, trying to get a count-out victory. Joseph Park came down to area to the ring. He stood on the ring apron to distract Ray and then slapped Ray right across the face.  Joe then got behind Ray and put in the  rear-naked choke which was good for tap-out victory to pick up 10 points.
Winner: Samoa Joe wins 10 points for the BFG series in 13 minutes. This was a hard-hitting, cogent and back-and-forth match until the inessential finish that blemished it. Bully Ray is a heat magnet who doesn't need to win matches to maintain his credibility, while Samoa Joe's failed 2008 world title run was because of these even-steven finishes. It's just knowing your wrestler's roles and capabilities. At least it continues the most intriguing feud in TNA: Bully Ray and Joesph Parks, though.
Backstage, Claire and Dixie Carter were filmed by the creepy cameraman who proceeded to ask questions.
Backstage, Hogan and Kaz got into an argument. Kaz was mad at Daniels. Hogan was mad at Kaz and said he knew what he was doing to AJ and Dixie so he doesn't feel guilty. Kaz tries to get out of the tag match with Daniels but can't.
Backstage, Rayne told Bischoff whispered in her ear who she had a crush on. Hopefully, once it's reveled to be Earl Hebner, he won't have homoerotic chants directed at him anymore about screwing men.
Backstage, we got another Brooke Hogan shitty promo. I didn't catch much what was said as everyone was yelling. I don't believe anyone cares what they were saying either.
Mason Andrews vs. Rashard Cameron 
Rashad missed a top-rope moonsault and then got drill with a kick to the chest. Scorpio then delivered a cross-body for a two count, but  Cameron then knocked Scorpio to the outside prior to landing a big flip-dive to the outside. Back inside, Cameron set Scorpio up for something off the top-rope, but Scorpio jumped onto the top turnbuckle and nailed a body scissors press for a close nearfall. Then Scorpio got nailed the  with a dropkick to the back, but swung the tied and  Cameron nailed his finisher for the win. After the match, Cameron cut a promo
WINNER: Cameron in 4 minutes. Four minutes of balls-to-the-wall action. It's a testament of the will power and ability of both men that most of the fans in the crowd didn't know who they were but still were red-hot and even broke out a "this is awesome" chant.
Taeler Hendrix came out to see the judge's decisions.  When Taz was about to give his opinion, Joey Ryan was spotted in the front row with a 87 percent sign. Ryan told Taz to hit him, but Prichard and Snow held Taz back. See, this is how you pull off a "this maybe be real segment" (especially because of Ryan's shown bitterness on the internet about TNA) , not by using inside terms to make the show feel more REAL! This felt Hall and Nash Outsiders-esque, making me wonder if this was Bischoff's idea. Afterwards, Taz said yes but Al Snow said no. So it came down to Prichard. Hendrix was allowed to cut a promo. Her promo was felt contrived, perhaps she was scared because it was her first  promo on live tv. Prichard said yes, though.
Backstage, Kurt Angle told AJ to be focused on their upcoming match.
Tag Team Titles: Kurt Angle and AJ Styles vs. Kaz and Daniels:
Styles grabbed Kaz by the throat and then  kicked Kaz in the back. Daniels then tagged in, only for Angle to blast him into the corner  Daniels tried to tag-in Kaz, but Kaz seemed like he didn't want to be into the match, thus Daniels tagged himself back in. Styles and Daniels fought to the outside and Styles drilled Daniels across the ring apron Daniels wanted Kaz to help him but didn't seem like he wanted to. After the break, Daniels had Styles in a headlock and then nailed Styles with an STO for a two count. Tenay stated that James Storm vs. Jeff Hardy would be on next week's  Impact. Angle made a tag into the match, thus Daniels bailed to the outside and  Angle drilled Kaz with several German Suplexes. Angle proceeded to nail Daniels several German Suplexes too. Angle attempted an Angle Slam, but Kaz countered into a modified Ace Crusher for a nearfall.  Kaz tried to preform a move,  but Angle rolled and then put in anklelock. Kaz, luckily for his sake, fought it off and then Styles tagged in for Angle. AJ nailed Kaz, making him tag out to Daniels. Styles hit Daniels, but both collided as they both went from the same move. Angle was pushed into the ref, who fell outside to the ring. Daniels grabbed a chair and went to smash Styles, but Kaz took the chair from Daniels. Styles dropped Daniels with a Pele Kick and then Kaz then left the ring. Styles went for the Clash, but Kaz re-entered the ring and nailed Styles with the chair Kaz tossed the ref into the ring for the three. After the match, Daniels rubbed salt in everyone's cuts and announces that Clair is pregnant and the kid is AJ Styles'. Oh Jesus.
Winners: Kaz and Daniels in 12 minutes. Rock-solid,  enthralling-packed main event. Although Kaz's swerve was a good idea on paper, the execution came off a little too choreographed, though. As far as the ending of the show, I think this feud wouldn't be as bad if we had some believable acting and a character that we become emotionally-attached to. And I'm really not for a pregnant angle, so hopefully Daniels is just blowing smoke up their asses.
Overall: I don't comprehend why people loathe the show so much. The improvement since Sacrifice has been astonishing; and unlike the past, they haven't let me down yet. Sure, there's still some facets and areas they could improve in, but the show is so incredibly better than it was. The pacing is slower and segments are able to stick and develop. There are cliff-hangers and long-term angle develop that makes the show feel episodic and as if you need to view in next week, there's a lot  of solid matches on free TV, and there's no foolish, counterproductive, and/or hokey comedy. Good episode.
Final Grade: B-.
Tags: Austin Aries, Bully Ray, Daniels, impact, Kaz, Kurt Angle, Robert Roode, Samoa Joe, TNA