Tuesday Raw Roundtable: Roman Reigns & The Usos vs. AJ Styles, Karl Anderson, Luke Gallows, Shane and Stephanie Co-Run Raw
|
WWE had another new Raw on Monday, what did the Pulse Wrestling crew think of the show?
JT
Twitter: @JT
1. After a very brief tribute to Chyna we get straight into a recap of the Styles / Reigns rivalry. I a desperate attempt to make the League of Nations relevant, Styles is facing Shamus and Reigns is facing ADR, neither of which are matches I particularly want to watch. Not a great start after last weeks four star episode.
2. Shane comes out to hype Payback, is joined by Steph, they say some stuff and then Shane has her escorted out by security. Okay then. On to the wrestling and its Shamus vs Styles, which isn't bad considering Shamus is one of the participants. Maybe AJ will be able to pull a decent match out of Roman after all. After AJ wins Anderson and Gallows come out wearing sweet new sleeveless robes.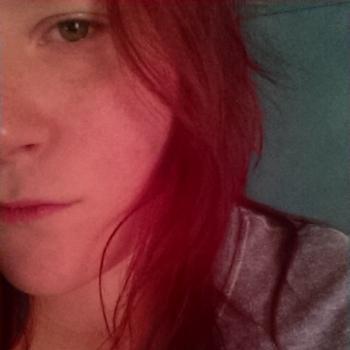 Brittney Soban
Shane & Stephanie Open Raw: Okay, Shane & Stephanie started it off, drawing attention to their sibling rivalry while weirdly playing nice, especially Stephanie with the picture re-framed for Shane. They were interrupted by Kevin Owens and then Cesro before Shane stopped the bickering and booked a match for these two stars to start right away.
Kevin Owens v. Cesaro: With the Miz and Maryse on commentary these two put on a great match. Between KO's Frog Splash and Cesaro's uppercuts it was a good run before Miz came in to draw a No Contest. Everything broke down and then Sami Zayn entered the fray, helping save Cesaro from a beatdown while also getting his own measure of revenge as he took KO and Miz out. As Zayn held up the IC title the fans went nuts and I have to agree–taking the belt off Miz in the near future and having it transfer to any of these three challengers is a good idea. Also, having Miz play the weasel like heel is genius as he's best at that and best at riling up the crowd. Solid segment all around.
Goldust with Fandango v. Tyler Breeze with R-Truth: Okay this Goldust & R-Truth thing needs to end. Not much else to say here except I am tired of seeing Fandango gyrate & even more exhausted with everyone copying him.
Tag Team Division Heats Up: The New Day got a huge pop, followed by The Vaudevillians getting some heat before the Dudley's came out to get involved as well. Nothing compared to when Enzo & Cass's music hit. Big Cas came out and talked some trash while not trying to do as good of a job as Enzo on the mic which was appropriate. A brawl broke out which of course led to a match which was I assume announced during the commercial break.
The New Day & Big Cass v. The Vaudevillians and the Dudley Boyz: The match was better than the segment that preceded it and while not a great match, and another predictable 8-Man throw together type, the match served to allow the tag teams some screen time while giving Cass the win which will keep the fans invested in him until Enzo returns.
Becky Lynch v. Emma: If they would give the women time this could've been great. As it is I would simply call it good and let it be simply because it let the two women keep their characters. Becky, the fan favorite and Emma played the role of the underappreciated angry woman perfectly as she cheated to win and looked proud of herself for doing so. If these two would be allowed to have a feud, without needed the title to have it be legitimate, they could have a great run. I'll keep my fingers crossed but I won't hold my breath.
Ambrose Asylum with Stephanie McMahon: Dean and Stephanie played their parts perfectly with Dean digging at Stephanie, her playing the nice/ fake nice version of herself. The real colors came out as she cancelled the Ambrose Asylum and invited Jericho to return to the Highlight Reel.The plant that Ambrose had named Mitch ended up blasted over his head by Jericho. I just hope this doesn't become like The New Day's trombone. Still, a good segment overall.
Number One Contender for the US Title Battle Royal: This could've been better but was certainly better than expected. Kalisto was on commentary and struggled a bit which made me feel sorry for him because I knew people would pick apart his words. In the ring we saw Ziggler & Corbin continue their issues as well as the split up League of Nations waiver between being a team and being enemies. In the end it came down to Zack Ryder and Rusev. The fans clearly wanted Ryder to have another surprise win and I loved hearing Kalisto cheer for the underdog Ryder but in the end Rusev picked up the win. He's not the choice I would've gone with, I'd have been okay with other former League of Nations winners taking the spot but Rusev has to be my least favorite.
Charlotte Promo: Ugh Ric Flair needs to leave. I'm seriously bored every time I see him now because I know how it'll end. Charlotte saying she's the best, Ric wooing, the same old same. Nattie slapping Ric and taunting the father/daughter pair was good as it pushes the feud to continue but other than that this was wasted time.
Roman Reigns & The Usos v. AJ Styles, Karl Anderson & Luke Gallows: Jey Uso was isolated most of the match allowing Anderson, Gallows and Styles to break him down a bit before Roman got the hot tag. Still, while predictale in how things played out (especially the late tag to Roman) it was a good performance by all. The real action came after Styles pinned Jimmy Uso for the win. Gallows and Anderson held Reigns and offered Styles a chair which he refused and then immediately paid for as the Usos attacked, Roman revived and a fight broke out everywhere. To make Roman look reckless and strong he took the fight to Styles, ultimately ending the show by power bombing Styles through the announce table. A good way to end Raw, allowing the action to build and the feud to grow.
Tags: Tuesday Raw Roundtable